eXtasy authors are hosting an all day Facebook Party next Friday to celebrate new releases! Come party with us to meet the authors, read teasers, play games, and win giveaways!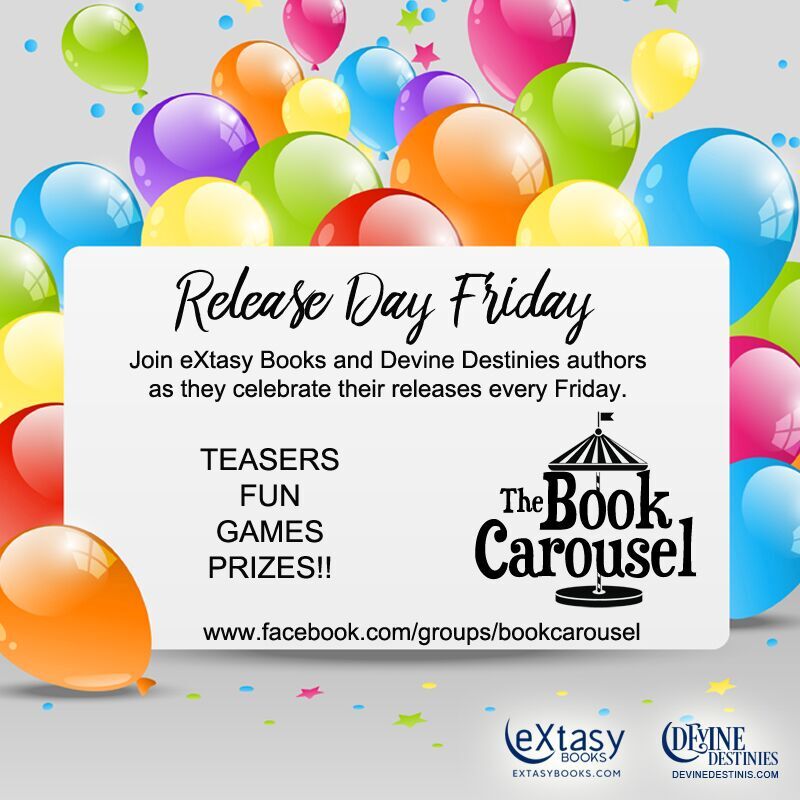 Here's the party link:
https://www.facebook.com/groups/bookcarousel/events/
Friday, August 4
All day ~ drop in any time
To attend, join the Book Carousel Group, then click on Events and sign up! Invite your friends – the more, the merrier!
I'll be there with two new releases, and I'll give away winner's choice of either one: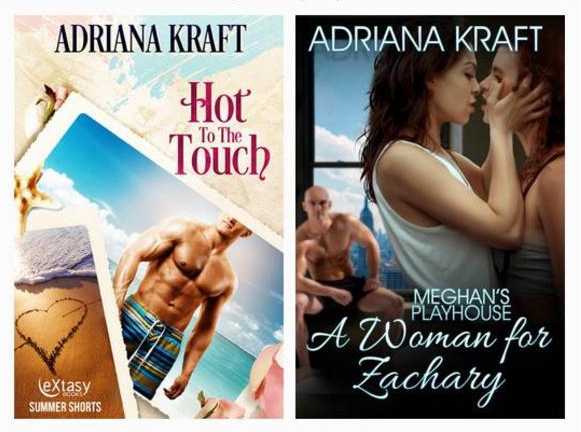 Hot to the Touch (Swinging Games, Book 15), coming July 30:
Can the summer get any hotter? Swingers Brett and Jen head north to a clothing optional RV resort, but maybe cooling down will only heat things up more.
A Woman for Zachary (Meghan's Playhouse, Book 2), coming August 4:
It's New York! Broadway beckons, but Meg has more fun keeping an erotic triangle going with her current flame, Zach Cullen, and her drama coach, Josie Patrice.
The Book Carousel, where eXtasy authors hang out: