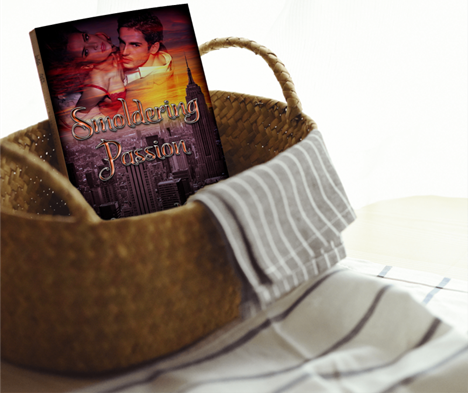 Welcome to the MFRW Steam Hop,
where the authors of Marketing for Romance Writers
entice you with steamy excerpts from their erotic romance stories.
Scroll to the end for more of this week's tempting excerpts
EXCERPT
Set Up By now, Melissa's quite comfortable on camera, and Harry has been coaching her for a video on anal sex, which is new for her.  This scene takes place the evening after Melissa was quite certain she'd seen Harry spying on her in the Brooklyn Botanic Garden, which you can read here: https://wp.me/p9O7pv-3dF.
Melissa picked up her cell phone for the sixth time and set it down beside her. She stretched her nude frame taut and wiggled her bottom, letting the butt plug tease her. She smiled. Could she become addicted to her plug? She'd jumped two sizes since Harry had worked with her.
Harry. She stared at her phone. He'd be pleased with her progress.
Had the sunlight and shadows been playing tricks in the gardens? She'd swear that was Harry on the hill in the gardens.
Would he be angry if she called him? She'd never done that.
Nor had he phoned her.
Which was more of a taboo—having a plug in her ass, or calling Harry?
She picked up the phone and punched in the number she'd memorized.
He answered on the fifth ring. "Hello."
His voice sounded more throaty than usual. Had he been drinking? Perhaps remembering a lost love—or a woman he'd fled earlier in the day.
"Hello, Harry."
"Oh, it's you."
It pleased her immensely that he recognized her voice and didn't seem at all surprised she'd tracked him down in his lair. He didn't sound overjoyed, but then she hadn't expected he would.
"Aren't you curious why I called?"
"I figured you'd get around to telling me."
"I just wanted you to know that I'm lying here in bed with a sizeable butt plug buried in my ass."
"Jesus. Damn it!"
She smiled at the sounds of papers rustling. "Did you spill something? Sorry if I startled you."
"Don't be. So it's a sizeable plug?"
"Uh, huh. Probably bigger than Brad's cock."
"Bastard." He hissed under his breath. "Sounds like you're managing okay."
"Oh, yeah. Though it was better when you were reassuring me. You were so sweet."
"Sweet? Me? You must've been smoking something before that shoot."
"I don't do any of that stuff," she huffed.
"I know. I'm sorry. So do you want to be reassured?"
She grinned at her mirror. "Uh huh."
"How do I do that? You already have the plug in."
"You're right. What if I go one size larger? More the size of your cock."
"Oh, baby, you do know how to get a guy's attention."
"Hold on, don't go anywhere. I'll remove this one."
"Don't worry. I'm not gonna run a marathon in the next few minutes."
"There." She sighed. "Now I'm ready for you. I mean the larger one. Are you ready to help me?"
"Yes, what do you want?"
"Well for starters, you could play with your cock for me."
"You want phone sex?" he squeaked. "Isn't that rather juvenile?"
"You've never had phone sex?"
"Never."
"Then I definitely want to be your first. Hurry, Harry. I'm feeling empty. I need you filling my ass."
BOOK INFO
Smoldering Passion (Passion Series Book One
By Adriana Kraft
Release Date: April 7, 2023
Length: 69,000 words
Pairings FM, FF, FFM, FMF, MFM
Tags: Erotic Romance, LGBTQ, Steamy, Menage, New York City
BLURB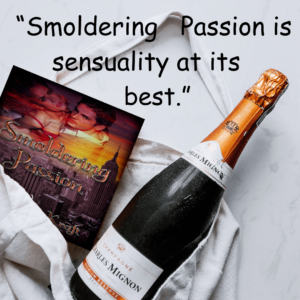 Her passion smolders. Will it ignite?
When art student Melissa Hopkins finally unpacks the two boxes her Aunt Phoebe left for her and sees Phoebe's black and white photos, it's like opening Pandora's Box. A simple quest to find a new job morphs into an about face—not just in her art, but in her career and personal life. Short on funds now that her graduate stipend is ending, she applies to work where Aunt Phoebe once worked: a center for sexuality and sex studies.
Sworn off women after a disastrous relationship, Center Director Harry Gage ignores the danger signals and hires the striking young woman who reminds him of his former lover. Her air of innocence will captivate center viewers, so he's sure she'll be a hit on camera. What he's not prepared for is how she pierces his heart.
When the sparks flare up, is it love or just sex—and what must each of them risk to find out?