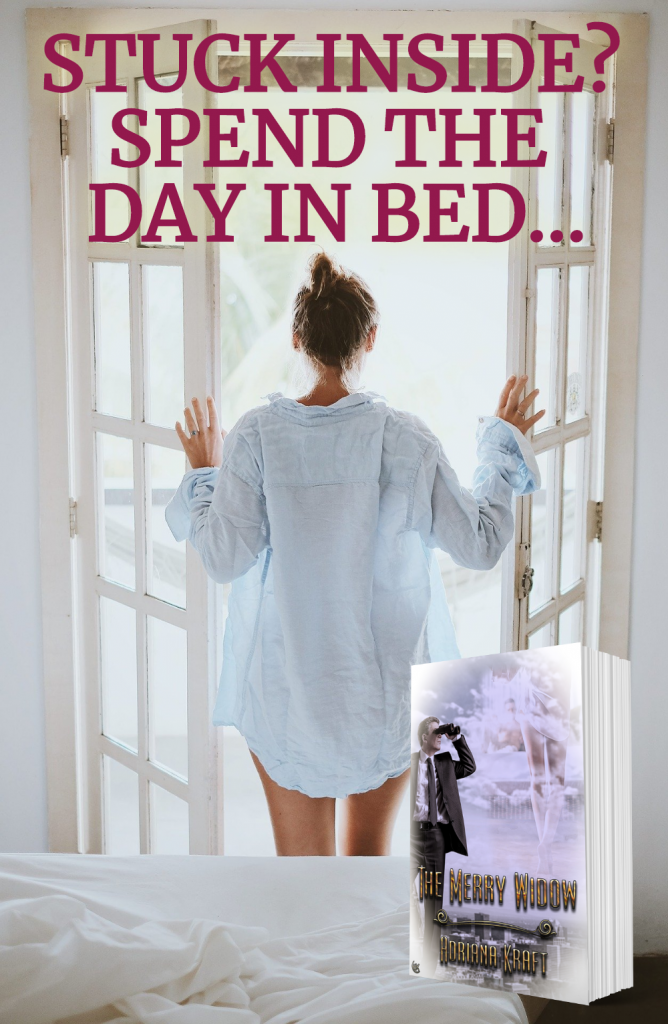 Welcome to MFRW Hooks, where the authors of Marketing for Romance Writers share snippets from their stories to entice you into wanting more. Be sure to click on the links at the end to travel!
Here's little steam from The Merry Widow to heat you up against the wintry weather…
EXCERPT
Jim tried to breathe normally. That wasn't going to happen as long as he stayed in this woman's presence. Her lips started to move. He tried to focus on what she was saying.
"No apology required. If I remember correctly—my brain is still somewhat fried—I wasn't holding back any. I don't want a different detective." Merry gave him a sultry smile. "Your cock will do quite fine. I'll gladly attest to that."
He crossed the foyer in a flash and crushed her to his body. He kissed her hair, her forehead, her lips while her hands roamed across his back and buttocks.
"Jesus," he exclaimed, feeling himself harden again. "I'm not a twenty-year-old."
"Thank God."
He jerked himself from their embrace. "I don't know what your game is, lady. I don't know what you want. But I'm finding it damn hard to walk out of here."
Merry laughed. She actually laughed at him.
She gripped his arousal. "You don't seem to have much difficulty getting hard again." She lowered her hand. "I'm not into games, Detective. Maybe I'm too old for that. I don't have any particular wants other than some good, mind-blowing sex—which you've already demonstrated the capacity for. That's all I ask. No strings. No commitments. No expectations. No anything but hot sex."
"Hmm. I'd be one of many if I sign on?"
"Probably." She never hesitated. She never blinked.
"Never done it that way before."
Merry smiled. "Neither have I, but I'm learning it can be quite stimulating—quite invigorating, actually. And after so many years of abstinence, I'm not looking for a lovey-dovey relationship. Maybe someday, but not now. I've made a commitment to myself to be open to new sexual experiences, new opportunities."
"Your commitment is to yourself?"
She shrugged. "Yes. And I don't feel a bit guilty about that. I've sacrificed so much of myself because of commitment, I'm setting about to reclaim part of myself."
"So I was merely part of that reclaiming."
"Maybe. I enjoyed it. I think you did, too. Maybe that's enough. Maybe once was enough. Or maybe you want to stay for coffee."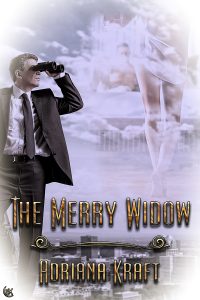 BLURB
The millennium arrived with such promise—will it deliver for recently widowed Merry Delaney?
So much for all the anticipation about the new millennium. Merry Delaney's life is still in a rut and shows no signs of changing. Sex? A fading memory, gone long before her husband actually died. Excitement? Hardly the hallmark of an accountant's life. At forty-two, what can she look forward to?
Until her best friend takes Merry's predicament into her practiced hands. One passionate kiss unleashes possibilities Merry never dreamed of—and she wants to sample them all. Men? Women? Young? Old? Ménage? Toys? Yes, to all, to pleasure, to making up for lost time.
Enter Chicago Detective Jim Barnes, who solicits Merry's help with a mob funds-skimming case. Can the scorching passion that soon smolders between Merry and Jim survive the escalating mob threats of exposure? Having discovered a zest for sex, will Merry ever again be satisfied with one man?
BUY LINKS
On Sale through 12/31 at Extasy Books, 40% off
https://www.extasybooks.com/the-merry-widow
Buy at other retailers:
Universal Book Link: https://books2read.com/u/mK61gP
Click on the links to travel to the rest of today's hooks: