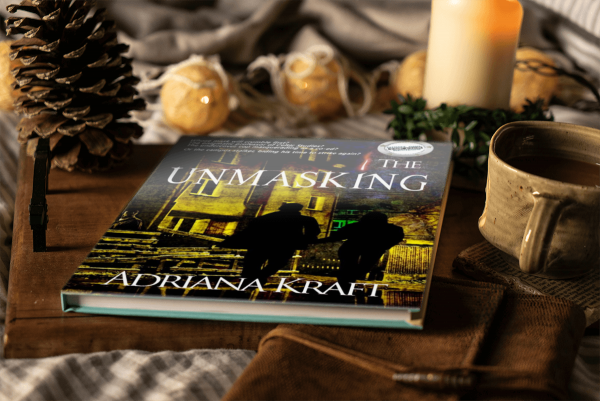 Welcome to MFRWHooks!
Scroll to the end for more of this weeks tempting excerpts
The Unmasking, by Adriana Kraft
BUY LINK  https://www.amazon.com/dp/B00IDVB6KQ/
Always free at Kindle Unlimited
BLURB
Whose mask will crumble first—
the enigmatic professor of Celtic Studies,
the undercover cop masquerading as a co-ed,
or the campus stalker,
biding his time to strike again?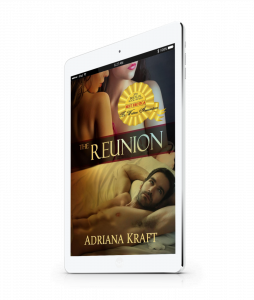 Is anthropology professor Matt Bayfield the Blackthorn College rapist, or a potential ally? Aloof and unapproachable, Matt has academic ambitions. He can't escape Blackthorn College soon enough, and he doesn't want any entanglements to slow down his exit.
Nancy Appleby would like nothing more than to solve the string of campus rape cases before Thanksgiving so she can go home. The last thing she wants is a relationship to complicate her life—but she'll settle for a fling, especially when the sex sizzles.
The stalker has his own carefully crafted timetable, with a special date just for Nancy. Can Matt and Nancy force him out of his hidey-hole before it's too late?
EXCERPT
Set Up: It's Samhain—after leaving Professor Bayfield's Celtic lecture, Nancy's determined to smoke out the stalker; she's pretty sure he spots his victims at a local bar…
At the bar two hours later, Nancy sat on a bar stool next to the open space where patrons came to place their orders. Her purse lay on the stool beside her so there would be plenty of room for her perp to sit down—if he ever arrived. She'd wait another half hour and then make her exit. She was nearly certain the man was somewhere in the smoky bar.
Slowly adding another layer of lipstick, Nancy studied her image in the mirror that stretched the full length of the row of liquor bottles behind the bartender. She hardly recognized herself. Her own dark hair was tucked under an auburn wig. Fake contacts made her eyes appear dark brown instead of gray. The sweater she wore dipped low, revealing much more of her breasts than she preferred, but then she was trying to fulfill every man's dream. She hoped her red leather mini-skirt screamed availability. Once again, she had on the calf length black boots. They provided her with some sense of being covered up as well as warmth. Now all she needed was a man—the right man.
She took a sip of Coors and watched a new patron enter the room still huddled over from fighting the cold wind. He straightened and stepped into the light.
Nancy raised a hand to cover her largely exposed breasts. It couldn't be, she screamed to no one. It couldn't be. She looked away and then peeked back at the man approaching the bar. Holy shit! It was.
Be calm. He won't recognize you. You're in disguise. And what in the hell was Matt Bayfield doing here? This wasn't his kind of scene. She closed her eyes, taking in the lilting Celtic music. Of course it was, tonight. She should have remembered that. She shivered and then warmed to her task. It might be fun observing the man when he didn't realize she was even nearby.
Nancy concentrated on her beer and nearly snickered when Bayfield came to the bar to order a drink. His fingers drummed against the bar surface no more than two feet from her arm. The bartender was busy at the other end of the bar and Bayfield's impatience was evident.
At last, the bartender nodded at Bayfield. "What can I get for you?"
"A glass of chardonnay," Bayfield said, distinctly as if the man might be hard of hearing.
The man wiped his hands on his once white apron. "Drinking heavy tonight, huh?"
Nancy gave Bayfield credit for not rising to the bartender's bait.
Out of the corner of her eye, she watched Bayfield accept his drink and change. His gaze swept above her trying to locate a seat in the crowded tavern. His eyes lowered meeting hers. She tried to control her racing pulse. He shook his head. And then his eyes bugged.
"Ms. Cr—"
Before he could mutter another syllable, Nancy leaped to her feet, wrapped her arms around his neck, and planted the biggest, wettest kiss she could muster on his mouth, swallowing the rest of her name and his breath. He stumbled backward. She refused to let him go, imprinting her lips on his.
She started to release him, but then one of his hands pressed against her back and the other curved over her buttocks. Her eyes widened. Professor Bayfield was kissing her! Not about to pass up this opportunity, Nancy closed her eyes and enjoyed the moment.
His tongue pushed into her open mouth; she greeted it with her own. He brought a hand between them and squeezed a breast. Her eyes flew open. Would she burn up right there in the damn bar? As if he sensed her changing mood, Bayfield's eyes sprang as wide open as hers. He started to pull away.
Applause and hoots broke out from bar patrons. Steins were raised in salute.
Nancy and Matt looked sheepishly at the other patrons. "Don't say a word, Bayfield," Nancy said, still holding him close. "I can explain everything, but we've got to get out of here, now." He started to open his mouth. Brushing her lips across his, she whispered, "Please, don't say my name. It could be a matter of life and death."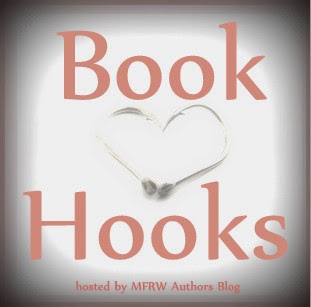 Be sure to click on the links to travel to the rest of today's excerpts!