A desperate espresso café owner, a determined coffee franchise rep, a quiet Midwestern town, anonymous threats out of the blue—where does the true danger lie?
Welcome to Book Hooks, a Wednesday offering by members of Marketing For Romance Writers to share a little taste of our work and entice you into wanting more! Click on the links at the end to travel to other Book Hook posts, and enjoy!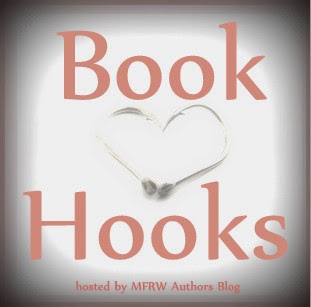 EXCERPT
Kevin curled his fingers around the car door latch and turned back to Nadja. "Hmm, kissing me on the cheeks—does that make this a date?"
She broke into a large smile. "I'm not positive. Don't misread a European custom." She hesitated, then leaned across the space separating them to brush her lips lightly across his. She settled back in her seat and quietly watched his eyes sparkling.
"That's an American custom," he said, "for ending a date."
"Don't be so narrow-minded," she teased. "I believe that custom is fairly common worldwide for ending a first date. Good night," she added quickly. "I'll see you on Friday."
"You bet you will," Kevin said, opening the door.
She watched him until he entered the motel. She hadn't planned on their evening turning into a date. But it had. How? When? Why?
It had seemed like such a natural thing to kiss him. It had only been a kiss, and not much of one at that.
So why did her lips still tingle?
BUY LINKS
https://www.amazon.com/dp/B09L7WQH12/
https://www.barnesandnoble.com/w/1140503297
https://www.kobo.com/us/en/ebook/i-am-not-for-sale
https://www.smashwords.com/books/view/1115419
https://www.extasybooks.com/I-am-Not-for-Sale
REVIEW
Five Stars from N. N. Light
"The romance is so hot, you may have to call the fire department. But it's the character development throughout I am Not for Sale which makes this such an incredible story."
BLURB

It's nothing personal…
It all seems simple enough—Ukrainian immigrant Nadja Petrov is determined to hold on to her thriving new coffee shop, Nadja's Literary Cappuccino, and Java Beans District Rep Kevin Langley is equally determined to move into her North Iowa town with a franchise and run her out of business.
He scopes her out, she keeps a watchful eye on him, and the sparring begins. But there are other players involved, and the web of intrigue soon threatens Nadja, her shop, and her aunt as well as Kevin, his potential franchise, and his son.
Within this cauldron simmers a sexual attraction between Nadja and Kevin that catapults them to overcome their fears of intimacy and commitment. Their lovemaking is tender and raw. Their love is nearly lost in tragedy—can it survive doubts, fire, and even a death?
CLICK TO TRAVEL: