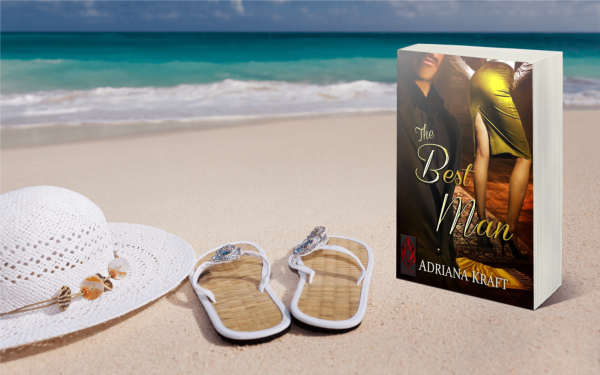 Our sizzling novel about a bad girl who meets her match averages exactly three stars on Amazon reviews. There are a smattering of 3-star rankings, but 44% of readers give it four or five stars, and 44% give it only one or two stars.
What's going on here?
Kitty is a bad girl. We knew that going in – that's how she popped into our fertile imaginations. Our son is both a contractor and a real estate agent. There aren't a vast number of women who do both, but through him, we chanced to meet a few, and our story took off.
Our heroine wears stiletto heels when she visits her construction sites, both to bolster her own confidence and to exude authority. She revels in the power of flaunting her sexuality and keeping men guessing – employees, and other men as well. She takes no prisoners. She's clear about what she wants and she goes after it – on the construction site, in her sales office, and in the bedroom. Or any place else she decides to be sexual.
I suspect part of the negative reaction derives from a marketing mistake on our part – we released this book nearly a decade ago, and at the time, we labeled its genre as contemporary romance in addition to erotic romance. We didn't give readers enough warning about what was coming, and lots of readers who picked it up found it wasn't to their taste. Those words pop up in some of the negative reviews.
But underneath the negative rankings and comments lies a dynamic that troubles me: Slut Shaming.
Slut-shaming is the experience of being labeled a sexually out-of-control girl or woman (a "slut" or "ho") and then being punished socially for possessing this identity. Huffington Post
The bottom line is that Kitty is what many would label a slut. Almost 40, she's always been sexually active. She has pursued and conquered a series of men. She's always looking for the next exciting sexual experience.
I don't judge the reading preferences of others, any more than I judge sexual orientation or someone's favorite color. Perhaps we owe an apology to readers who picked up The Best Man expecting something different. But what I want to say here is that we celebrate Kitty, and other women like her, who aren't afraid to go after what they want in whatever realm.
EXCERPT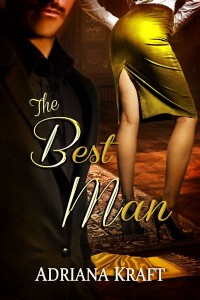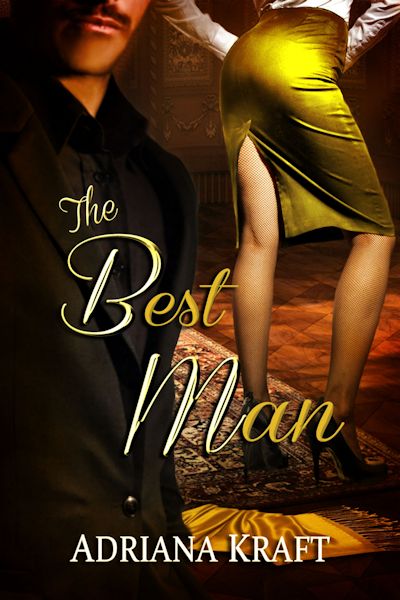 Frowning at the unfamiliar number on her caller I.D., Kitty nodded at the contractor she'd hired to do the rehab on a nineteen-twenties four-square she planned on reselling within the next six months. She'd been making the rounds of the four construction projects she had underway. It was her experience that if she didn't keep routine tabs on them, the projects slowed. Contractors often responded to the squeaky wheel.
She smiled as she carefully made her way across the sub-flooring, making sure her high heels resonated through the empty house. She knew that sound translated into power with most construction workers. As usual, she'd chosen her wardrobe with her day in mind. This was not a day for refined, potentially high-paying buyers. This was a day for making sure the men she hired didn't forget they were working for her. In addition to her blue high heels, she'd chosen a beaded pair of blue denim hip huggers and a simple canary yellow cardigan that failed to reach her jeans.
She avoided eye contact with the workers as she made her way to her car. She saw no need to embarrass them as they fantasized about her ass. One of her goals was to be the squeakiest wheel contractors ever heard. So far, she seemed to be meeting her goal.
She chuckled, leaned up against the car, and glanced back toward the four-square. Men working on its siding quickly found something to do. Damn, she loved being a woman.
BLURB
Bad boy meets bad girl – is that all there is?
Passionate, hardworking, and every inch a businesswoman, Chicago realtor Kitty Paige likes her sex raw and edgy, and she sees no reason to limit herself to just one man. Never married and not quite forty, the striking blonde has successfully raised her daughter, Susan, and is already pushing her new-found freedom to the limits.
Wealthy commodities middleman and racehorse owner Jared Jacobs is father of the best man at Susan's wedding. He is smitten by the vision in yellow who exudes sex as she escorts her daughter down the aisle. Also single, the handsome mustached California ranch owner with mischievous eyes views his sex life as a series of splendid love affairs and sets out to make Kitty next on the list.
Together and apart, their chemistry is explosive, and their sparkling repartee and steamy sex catch both partners by surprise. Jared is first to recognize he's fallen in love. When Kitty panics, can Jared finesse his every move and reel her in?
BUY LINK