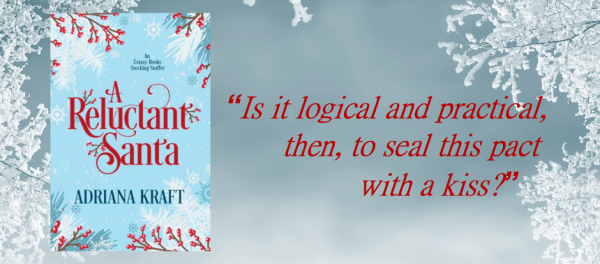 Can you back into a significant relationship?
Well, maybe yes, if you're in your fifties and weren't seeking a relationship in the first place.
So instead of a "meet cute," our fifty-something hero and heroine have a couple of very practical encounters and then a thorough, sensible discussion of options before taking even a baby next step.
A slow start. No fireworks, no drama, no sudden revelations, no "this is meant to be."
But look out once they get wound up! Turns out they're proof that even at midlife, with the practical details taken care of, spontaneity can take over and sex can sizzle. And maybe even love.
BOOK INFORMATION
Release Date: December 2, 2022
Publisher: Extasy Books
Word Count: 12,698
Genre: Erotic Romance, Mature Heroine, Holiday Story
Heat Level: 3 flames
BLURB
Is it ever too late to find happiness?
They're in their fifties. Grief-stricken (her) and battle scarred (him) from their previous loves, they don't want to risk more heartbreak, ever. They'll have to take it slow, talk it through, test the waters carefully. Can they make it happen at this speed, get it done in a short story, and reap the benefits of sizzling sex at their age? Why not?
BUY LINKS
https://www.amazon.com/dp/B0BLSB5DKS/
https://www.extasybooks.com/coming-soon/A-Reluctant-Santa
More retail outlets coming soon!
REVIEWS
Book Sprout
Loved it This was a fun book with a great storyline.  Carol and Cliff had super hot chemistry that made this even better. They made for a steamy story. It's a definite must read.
Book Sprout:
A Christmas cracker. A short, sweet and sexy Xmas romance that will bring festive hope to all the over 50's that love and a fulfilling sex life are not just for the younger generation.
Book Sprout:
A reluctant Santa is a great book. I love the book cover. It's easy to read, interesting, and a fun book. A nice Christmas book for the season. I enjoyed it.
Lisabet Sarai, Erotica and Erotic Romance author:
The author does an excellent job conveying their conflicts. They want to be together and rejoice in their apparent compatibility, but hold back from assuming anything about their future… A Reluctant Santa has a fun, romantic ending, but I found myself wishing the story were longer.
SAMPLE SOME EXCERPTS AT THESE LINKS
That first blind date – a rough beginning  https://wp.me/p9O7pv-30u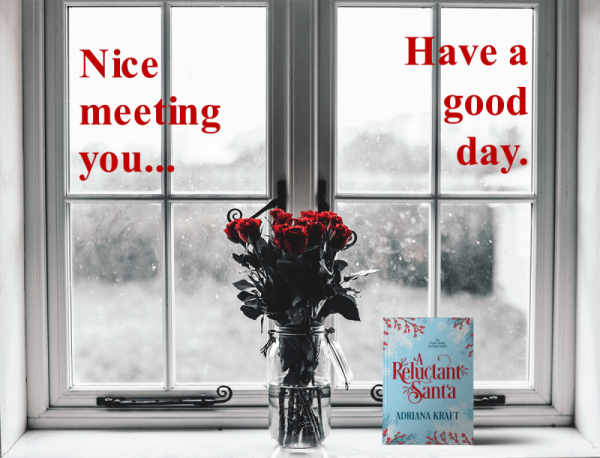 A little steam by the fireside  https://wp.me/p9O7pv-2T2