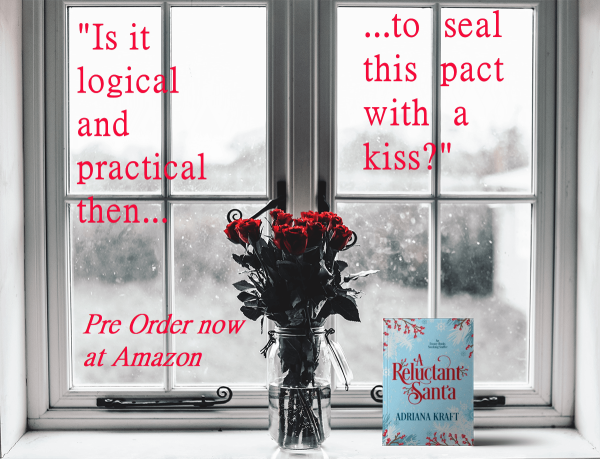 For starters, Mr. Kraft and I, who write together under our pen name, are older than fifty. You can bet that as we've aged, we've learned as much as we can about sexual health in the over-fifty crowd. I've said elsewhere that writing these stories keeps us young, and I'll stand by that. But this article from AARP – tweeted by Ageless Sexuality Advocate Joan Price – pulled together things even I didn't know about the health benefits of sex after fifty: "10 Surprising Health Benefits of Sex After 50"
So even though Cliff and Carol, our Reluctant Santa and his paramour (yes, they do get it done), may not have read the article, we wonder if something about turning fifty drove them to abandon their dedication to the single life and find a partner.
Here are just a few things I learned – some of which I'd guessed, but it's nice to see them confirmed.
"Regular romps with your partner are linked to a lower risk of heart problems." Maybe that's why Mr. Kraft, in spite of having a heart attack three decades ago and a triple bypass fifteen years back, now has a heart as healthy as any other male in his age cohort, regardless of heart history. I'll add that there's a vast amount of strength training, aerobic exercise, and healthy eating involved in addition.
Regular sexual activity (with or without a partner) boosts immunity. Who knew? It strengthens the pelvic floor (makes sense), an issue of particular concern for aging women. It reduces the risk of prostate cancer. It relieves pain – via the endorphins it releases. It reduces stress and improves sleep (all of which is likely related to the benefit for heart health).
Perhaps not surprisingly, given this wide range of benefits, regular sexual activity also increases life expectancy. Lest thinking about aging bodies getting it on disgusts you (and here's hoping any such disgust decreases as you age!), here's what's happening elsewhere in the world: "In Ikaria, Greece — one of the regions of the world where people live significantly longer than average — more than 80 percent of people ages 65 to 100 are having sex."
So we hope if you're fifty or over, that you're as eager as we are to think about fifty-year-olds having sex, and that you'll enjoy our characters as they muddle through their awkward beginning. And we hope if you're somewhat (or a LOT) younger than fifty, that you'll keep an open mind and never give up on both the pleasure and the benefits that come with a healthy sex life.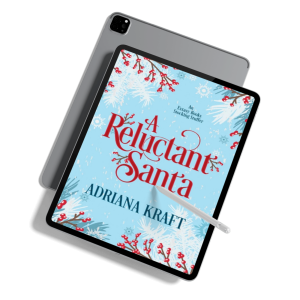 Release Date: December 2, 2022
Publisher: Extasy Books
Word Count: 12,698
Genre: Erotic Romance, Mature Heroine, Holiday Story
Heat Level: 3 flames
BLURB
Is it ever too late to find happiness?
They're in their fifties. Grief-stricken (her) and battle scarred (him) from their previous loves, they don't want to risk more heartbreak, ever. They'll have to take it slow, talk it through, test the waters carefully. Can they make it happen at this speed, get it done in a short story, and reap the benefits of sizzling sex at their age? Why not?
BUY LINK
Available for Pre-order at Amazon
https://www.amazon.com/dp/B0BLSB5DKS/