Her passion smolders – will it ignite?
Welcome to MFRW Hooks, where the authors of Marketing for Romance Writers share snippets from their stories to entice you into wanting more. Be sure to click on the links at the end to travel!
Smoldering Passion (Passion Series Book One)
RELEASES THIS FRIDAY APRIL 7!!
https://www.extasybooks.com/coming-soon/Smoldering-Passion
EXCERPT
Set Up: it's the end of Melissa's first week at her new job, and she's scheduled for her first on-camera scene that afternoon (which you can read at this link: https://wp.me/p9O7pv-39w)
Harry found Melissa in the library Friday morning. He knew he would. She spent more time in the library and the small screening room than anywhere else. He'd kept track of her fairly closely. That was his job—he always monitored new hires, though maybe not quite as closely as this one.
She looked up from the table where she was working.
He nodded. "How are things going?"
"Fine." She patted the materials in front of her. "I never thought about how much is known about sexual practices in ancient cultures."
He smiled and walked further into the room. "Guess there's been a healthy amount of curiosity about sex for a long time. At least in recorded history."
"Apparently. I've been particularly intrigued by how sex was depicted in art."
"Yes, that's right." He drew up a chair and sat down. "You're an artist, aren't you? I forgot."
Melissa shrugged. "Sometimes I forget, too."
"So what is your medium?"
"I work in pastel and acrylics, mostly. I also do charcoal. I'm not sure I've actually found my ideal medium."
Harry nodded. "Suppose that takes time. I guess I'm still searching, too."
"Oh, not at all," Melissa said quickly. "You're an artist with a camera. By now I've seen hundreds of your still photos. I especially like how you do black and white. Even the videos display an artist's care for not explaining away mystery."
He frowned.
"You take a highly charged subject—sex—and treat it with sensitivity and honor. There must be a ton of videos out there that treat sex as simply connecting the dots."
"You're right about that." He chuckled. "Yeah, there's a lot more to sex than connecting the dots." He gave her a long stare.
She blushed.
"What now? I'm not talking about love."
"I didn't think you were."
"Love, at least as it's understood in popular culture, enhances sex, but it's not absolutely necessary for sharing profound sex."
"I'm discovering that—to my surprise. It's almost as if sex, in itself, can be an art form."
Suddenly feeling very warm, Harry rose to leave.
Book info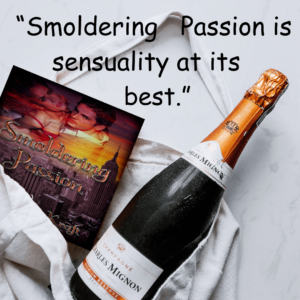 Title: Smoldering Passion
Passion Series, Book One
Can be read as a stand-alone
Author : Adriana Kraft
Publisher: eXtasy Books
Publication Date: April 7, 2023
Length: 70,259 words
Genres: Erotic Romance, LGBT Romance
Pairings: MF, FF, FFF, FMF, MFM
Tags: Contemporary, Menage, Bisexual, FM, FF, FFF, FMF, FMF, New York City, struggling artist, age gap
Heat rating: four flames
BLURB
Her passion smolders. Will it ignite?
When art student Melissa Hopkins finally unpacks the two boxes her Aunt Phoebe left for her and sees Phoebe's black and white photos, it's like opening Pandora's Box. A simple quest to find a new job morphs into an about face—not just in her art, but in her career and personal life. Short on funds now that her graduate stipend is ending, she applies to work where Aunt Phoebe once worked: a center for sexuality and sex studies.
Sworn off women after a disastrous relationship, Center Director Harry Gage ignores the danger signals and hires the striking young woman who reminds him of his former lover. Her air of innocence will captivate center viewers, so he's sure she'll be a hit on camera. What he's not prepared for is how she pierces his heart.
When the sparks flare up, is it love or just sex—and what must each of them risk to find out?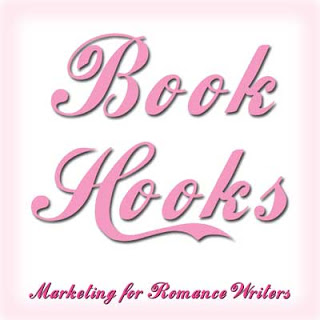 Click on the links to travel to the rest of today's hooks: