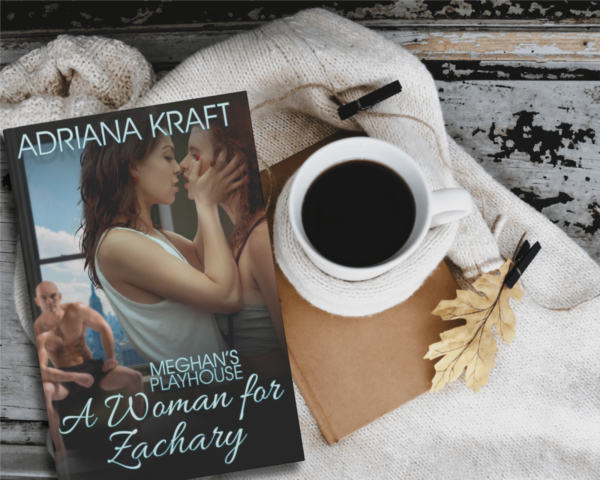 It's New York – Broadway beckons…
Welcome to Snippet Sunday – ten sentences from all your favorite romance authors! You'll find them all at this Facebook Group every Sunday:
https://www.facebook.com/groups/SnippetSunday/
EXCERPT
Set Up: Today's snippet immediately follows last week's, in Meg's thoughts. Um, I might have forgotten to mention where she is, but you'll figure it out…
Drifting, Meg wondered how many other women Zach had brought to Josie. Had she been able to work miracles for them, too?
Don't be a little girl. If there was to be a miracle in her career, it would happen because of hard work and dedication. Even then, there were no guarantees.
But she had her chance now, and she'd always be grateful to Zach for helping her snag that opportunity. He groaned beneath her, and his large hands cradled her rear, keeping them joined.
This was good, for the moment. She rubbed her nose across his chest hair, then settled her cheek against him and let sleep have its way.
BOOK INFO
A Woman for Zachary
Meghan's Playhouse Book 2
Can be read as a stand-alone
Published by: eXtasy Books
Length: 28000 words
Heat level: Four flames
Pairings: MF, FF, FFM
Tags: Contemporary Romance , Erotic Romance , LGBTQIA+
BLURB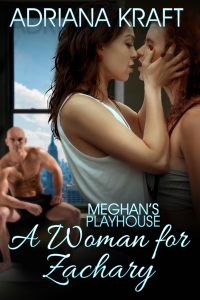 It's New York! Broadway beckons, but Meg has more fun keeping an erotic triangle going with her current flame, Zach Cullen, and her drama coach, Josie Patrice.
Zachary Cullen has ignored Josette Patrice's overtures for years, but she agrees to take on his latest protégé-slash-arm-candy Meghan Keenan in her off-Broadway workshop theater. Though the girl has incredible talent, Josie would stake her reputation on that little thing being a switch-hitter, like herself, and she doesn't want Zach to be duped. Josie sets out to seduce Meg and expose her for what she is, but all bets are off when Meg turns the tables on Josie to hook her up with Zach.
BUY LINK
https://books2read.com/u/badVG2
FIND EVERYONE'S POSTS IN THIS FACEBOOK GROUP:
https://www.facebook.com/groups/SnippetSunday/