Welcome to MidWeek Tease, where authors share tempting snippets to tide you over till the weekend. A huge shout out to author Angelica Dawson for hosting our blog hop every week!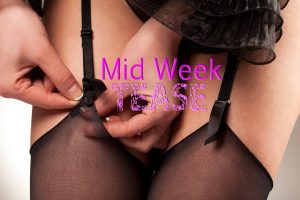 Do you love New York? We do, though we don't get there as often now that our son has moved to the West coast. To compensate, we gave our heroine, Meghan Keenan, his former Brooklyn walk-up apartment (over a laundromat, no less) in a marvelous culturally diverse funky neighborhood not far from the site of the old Brooklyn Dodgers stadium, long since transformed into an upscale shopping mall.
Today's excerpt from our latest release, A Woman for Zachary, comes as our threesome takes a break from ice skating in Central park.
EXCERPT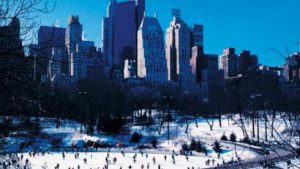 The following Saturday, Meg sat on a warming bench next to Josie and they both watched Zach's blue hooded jacket disappear in the crowd of skaters as he made his way to the men's room. "Zach hasn't lost the touch with ice skates," Meg said. "He's good on his feet."
"Apparently he grew up skating the lakes and rivers near where you were raised," Josie replied. "But you never knew him back there."
"Nope. Of course, we were raised decades apart. I only met him when he came into the bank to make a deposit and we struck up a rather innocent conversation. Then he came to see me at the Community Playhouse." She smiled at Josie. "And that was the beginning of what led me here, and to you."
Josie clasped her gloved hand. "I'm glad Zach had the good sense to bring you to me."
"Me, too." Meg squeezed their fingers. "So why do you suppose Zach prefers young women?"
Josie's mouth turned up into a broad smile. "That's easy. Of course, I've had much longer to ponder that question than you have. Let's give Zach credit, though. He is genuinely interested in trying to discover promising talent for the stage. That's a passion for him that runs as deep as any other passion he might have."
"Do you realize that if I ever say anything slightly critical about Zach, you rush to his defense?"
"I don't." Josie turned away to watch skaters making their way along on the ice. "You must be wrong."
"I'm not, but I won't debate that point. But you didn't answer why he prefers girls to women his age."
"Because girls are safer. You're safe. Don't get me wrong—Zach adores you. But he also knows you don't see any kind of long-run future with him. He can have a good time with you, and you with him, without unwanted strings or expectations."
"But you're not safe?"
This time Josie held her gaze.
Meg couldn't remember when she'd witnessed such sadness.
"No, I must be too old to be safe." Josie shrugged. "That's the way it is."
It's New York! Broadway beckons, but Meg has more fun keeping an erotic triangle going with her current flame, Zach Cullen, and her drama coach, Josie Patrice.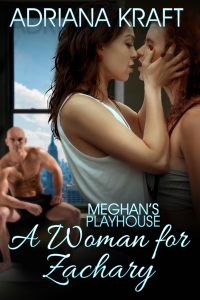 A Woman for Zachary
Meghan's Playhouse, Book Two
Erotic Romance Ménage
August 4, 2017
Four Flames:
Explicit Sex, MF, FF;
Ménage, FFM, FMF;
Sex toys
BLURB
Zachary Cullen has ignored Josette Patrice's overtures for years, but she agrees to take on his latest protégé-slash-arm-candy Meghan Keenan in her off-Broadway workshop theater. Though the girl has incredible talent, Josie would stake her reputation on that little thing being a switch-hitter, like herself, and she doesn't want Zach to be duped. Josie sets out to seduce Meg and expose her for what she is, but all bets are off when Meg turns the tables on Josie to hook her up with Zach.
BUY LINKS
~ o ~ o ~ o ~ o ~ o ~
Don't forget to stop by all the other fabulous Midweek teasers: