Welcome to another round of My Sexy Saturday, where authors offer seven words, sentences, or paragraphs from their work for your entertainment. Be sure to click on the graphic at the bottom of the page and visit the other participants.
This week's theme is My Sexy New Year, celebrating new beginnings. Having a relationship with a man – any man – is definitely a new beginning for Traci Steele. She has yet to learn that the transition from victim to survivor is a choice within her power to make. We think maybe Scott McCord, with his gentle patient approach, might just be the key to help her make this discovery. Even so, it's a long journey, with many twists and turns.
EXCERPT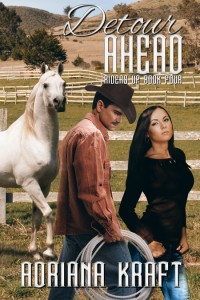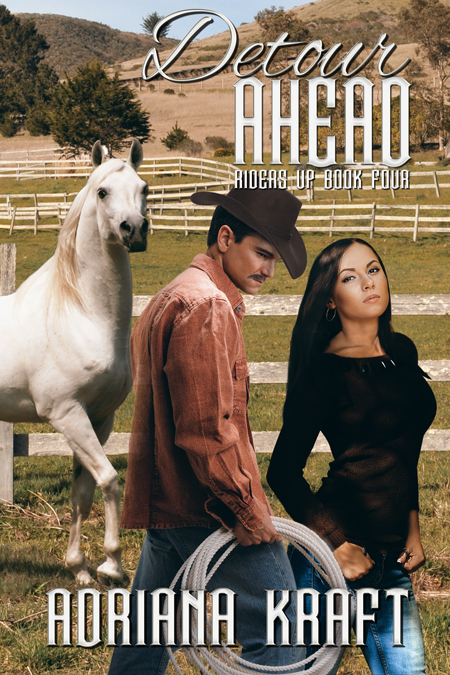 "Do you have any CDs for that CD player over there?" Scott asked.
"Some."
"Anything slow we could dance to?"
Traci went into the bedroom and rummaged through her CD case. Her fingers felt like five thumbs. Finding what she wanted, she put it in the player, and soft music filled the room.
"Much better," Scott said, rising from the couch and extending his hands to her.
She kicked off her flats and stepped into his arms. Was she in a trance? He held her close; her breasts nestled against his chest. It felt good. It felt right. Their feet hardly moved. They swayed to the music. There was no hurry.
She wanted to taste and savor the moment. The press of her body against his, his aftershave enticing her senses, his hand resting on her lower backside. Intimate and right. She didn't want him to let go. Ever.
BLURB
Threatened race horses, city slicker attorney, sexy California wrangler—what can possibly go wrong?
Hot-shot Chicago prosecuting attorney Traci Steele works tirelessly keeping rapists off the street to prevent other women from suffering the hell she's endured, so she resists her friends' insistence that she take a two month R&R in their California Live Oak condo—until they persuade her to help their rancher friend as a private investigator.
Though he runs the stables at Live Oak, well-muscled mustached wrangler Scott McCord much prefers working with the race horses he trains at his ranch, and he can't believe his old friends have sent a greenhorn female to help him with horse troubles.
The improbable dance between this mismatched pair barely fits in around the escalating suspense of whoever's after Scott's horses. Traci is as tenacious in her sleuthing as she is terrified about her inability to ever love a man. Can Scott succeed in gentling her – like he does his horses – before she flees in panic?
REVIEWS
Night Owl Reviews Top Pick This is a story about letting go of your past so you can move on to your future. It is a story about letting go of being the victim and becoming a survivor…Add into this touching story of recovery a mystery that will keep you guessing to the very end, and you've got a story you won't be able to put down. Angi
You Gotta Read Reviews Rich in romance and suspense, this book had me mesmerized from the first page. I was definitely drawn toward the main character, Traci, and all of the emotional barriers that she faced… a sensational job of combining just the right amount of suspense with a sauciness that leaves you longing for more. Run, don't walk to your nearest book store for this sensational book. Val
BUY LINK
http://www.amazon.com/dp/B00RPT6YJA/
THE SERIES

All four books in our Riders Up romantic suspense series are now available at Amazon. The books share some characters, but each can also be read as a standalone novel.
Cassie's Hope (Book One) High stakes, a fiery Irish redhead, her stunning racehorse, and a fiercely loyal rancher
Heat Wave (Book Two) Hang onto the land – but at what cost? Feisty widow hires ace racehorse trainer to salvage her family's heritage. Can they survive escalating threats to life and limb?
Willow Smoke (Book Three) When the chips are down, there's nobody there.
Detour Ahead (Book Four) Threatened race horses, city slicker attorney, sexy California wrangler—what can possibly go wrong?
My Sexy Saturday Participants
Click on the links to travel to the other marvelous authors in this hop: