Whoops! I'm late putting this post together – but welcome, all, to the First Kiss with a Bang Bloghop! Be sure to click on the graphic to hop to all the other posts, and scroll to the bottom for my two contests!
My very first kiss? Well, not too much of a "bang" – I was a late bloomer :). I was at a high school party with friends the week before my sixteenth birthday. I don't remember how the conversation got started, but I was talking with a guy who I considered a friend, nothing more, and somehow we got to sweet sixteen and never been kissed, and he asked if I'd like to remedy that situation. I agreed, we kissed, and nothing much happened!
Am I making up for lost time? You can bank on it! Hubs and I are having a total blast writing erotic romance and creating first kisses with a big bang for the heroes and heroines who've materialized on our pages. Here's a sample from our latest release – um, not so sure they're starting with kissing, though. They're more ready to go for the big bang.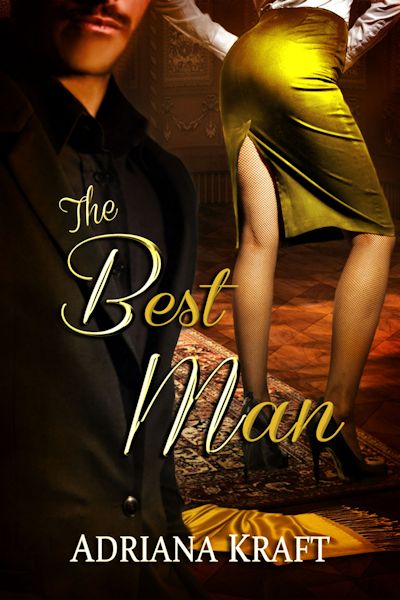 BLURB
Bad boy meets bad girl – is that all there is?
Passionate, hard working and every inch a business woman,Chicagorealtor Kitty Paige likes her sex raw and edgy, and sees no reason to limit herself to just one man. Never married and not quite forty, the striking blonde has successfully raised her daughter, Susan, and is already pushing her new-found freedom to the limits.
Wealthy commodities middle-man and race horse owner Jared Jacobs is father of the best man at Susan's wedding. He is smitten by the vision in yellow who exudes sex as she escorts her daughter down the aisle. Also single, the handsome mustachedCaliforniaranch owner with mischievous eyes views his sex life as a series of splendid love affairs, and sets out to make Kitty next on the list.
Together and apart, their chemistry is explosive, and their sparkling repartee and steamy sex catch both partners by surprise. Jared is first to recognize he's fallen in love. When Kitty panics, can Jared finesse his every move and reel her in?
EXCERPT
Fifteen minutes from the time they got into her Mercedes, they were clambering out of the car. Kitty fumbled with her keys but finally succeeded unlocking the front door. She led Jared into her grand entryway and closed the door on the outside world.
"Welcome to my house," she said, leaning against the door. She reached out and traced the length of his mustache. "Would you like a tour?"
He shook his head. His eyes darkened. "Not of the house. Later."
She undid the top button of his shirt. "Would you like a drink?"
Again he shook his head and kept his gaze on her fingers as they moved to the next button. She watched him and undid one more button before lowering her head to nibble on his chest hairs.
"Damn," he muttered into her hair, "this is as good a spot as any."
She chuckled against his chest as he tried with little success to slip his fingers inside the back of her jeans. She reached between them to undo the snap. His hands immediately seized the advantage, sliding under her panties to cradle her rear. His fingers kneaded her butt cheeks and she purred against his pecs.
She used both hands to work on his buckle. This was proving to be a damn good spot. He might as well learn right away she didn't require lace and frills, not that she didn't enjoy them from time to time. She'd introduce him to her bedroom later. Right now there was a more important introduction she wanted to make.
With his buckle free, she fumbled with his zipper until she'd worked it down as far as it would go. She rested the top of her head against his chest and watched her hands slide out her reward. As expected, his cock was hard and thick. Her eyes rounded with pleasure when she unfurled its length. "Oh my," she moaned. "We are going to enjoy getting to know each other better."
 CONTESTS
Contest #1, for the First Kiss With a Bang Bloghop: Leave me a comment below about first kisses (yours or a fiction fave) to enter for a free download (PDF or Kindle) of The Best Man. Winner will be drawn on July 8.
Contest #2, the Silk Scarf contest:runs through the rest of July. We don't want to give away any secrets, but the yellow scarf that's just dropped to the floor between Jared and Kitty on their cover has some very special scenes of its own in the book – and you have a chance to win it (U.S. delivery only)! One lucky reader will win a hand-finished (by moi!) yellow scarf made of genuine Thai Dupioni silk, just like Kitty's.  Your comment on this post enters you for the scarf, and if you leave us any more comments in July, you'll have that many more entries!
Be sure to visit all the other stops on the hop at this LINK!