Welcome to Weekend Writing Warriors and Snippet Sunday, the weekly hop for everyone who loves to write – and read!
Click on the graphics to travel to the other snippets.
For the next three Sundays, I'll be sharing snippets from my mid-life Christmas story The Reluctant Santa.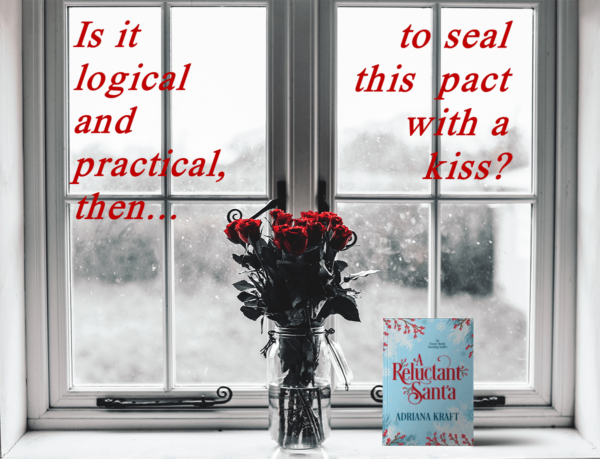 EXCERPT
Ten sentences…
Chapter One
Sitting at the restaurant table, Carol Hawkins looked up to see her best friend tap her cell for a message. Carol tried not to grimace as she glanced at Cliff Rutgers, the new man Sue Harper had decided to introduce to her—as if she was in the market for yet another man. Did he have any clue what Sue was up to? For sure Sue's message would be urgent, and Sue would have to rush off to put out a fire of some sort, leaving Carol and Cliff to their own devices.
She loved Sue—they'd been through so much together, starting in college. Sue had been a rock when Carol's husband died eight years ago. But Sue could have a one-track mind. Ever since the sixth anniversary of Harry's death, Sue had decided it was time for Carol to step out and date again. Carol had heard the refrains over and over. Fifty is hardly old…Harry would want you to move on and continue living.
~
…and a little more:
It wasn't exactly like she'd stopped living. She had a career, two kids, and so many volunteer activities she sometimes wondered how she could fit everything in. There wasn't room for a man. She did miss the intimacy she and Harry shared—she missed it a lot. She just didn't think it could ever be replicated.
REVIEW
5 Stars: "Loved it. This was a fun book with a great storyline.  Carol and Cliff had super hot chemistry that made this even better. They made for a steamy story. It's a definite must read!"
BOOK INFORMATION
A Reluctant Santa, by Adriana Kraft
Release Date: December 2, 2022
Publisher: Extasy Books
Word Count: 12,698
Genre: Erotic Romance, Mature Heroine, Holiday Story
Heat Level: 3 flames
BLURB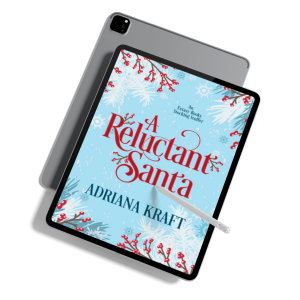 Is it ever too late to find happiness?
They're in their fifties. Grief-stricken (her) and battle scarred (him) from their previous loves, they don't want to risk more heartbreak, ever. They'll have to take it slow, talk it through, test the waters carefully. Can they make it happen at this speed, get it done in a short story, and reap the benefits of sizzling sex at their age? Why not?
BUY LINK
UNIVERSAL BUY LINK