Huge SALE!
Thrillers, Mystery, Suspense
FREE or $.99, now through January 19!
Click HERE to land on the SALE page
Our sale book is the romantic suspense The Unmasking
just 99 cents today through January 19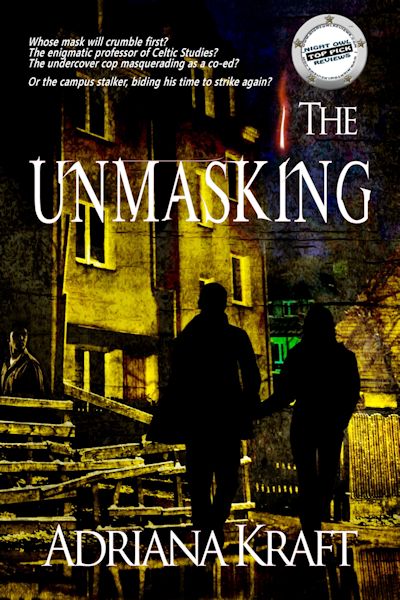 The Unmasking
B&B Publishing
Romantic Suspense: 87,000 words
Cover by Dawne Dominique
Heat Rating: Four Flames
Explicit sex: m/f
BLURB
Whose mask will crumble first— the enigmatic professor of Celtic Studies, the undercover cop masquerading as a co-ed, or the campus stalker, biding his time to strike again?
Is anthropology professor Matt Bayfield the Blackthorn College rapist, or a potential ally? Aloof and unapproachable, Matt has academic ambitions. He can't escape Blackthorn College soon enough, and he doesn't want any entanglements to slow down his exit.
Nancy Appleby would like nothing more than to solve the string of campus rape cases before Thanksgiving so she can go home. The last thing she wants is a relationship to complicate her life—but she'll settle for a fling, especially when the sex sizzles.
The stalker has his own carefully crafted timetable, with a special date just for Nancy. Can Matt and Nancy force him out of his hidey-hole before it's too late?
EXCERPT
Who will be the next victim?
Nancy Appleby scanned the co-eds in the small lecture hall. Each could be his next prey. Each looked much younger than she remembered being as a full-time student. Each woman hung on Professor Bayfield's well-crafted words.
Was it the topic, Celtic Myths and Rituals, or was it the aloofness of the tall, dark-haired lecturer with the strong protruding chin that mesmerized? He did command attention. Although his tone was mild, Bayfield played with his audience like a polished actor. Clearly, he was in control. Though he gestured but rarely, he moved like an athlete, comfortable in his body.
Nancy jotted notes on a yellow pad pretending to be no different than anyone else in the room. She glanced up at Bayfield, whose eyes had settled on her; they were piercing and inquisitive. Then he shifted his gaze, but he'd noticed her, was thinking about her. Why? She'd done everything she could to blend in. He hadn't seemed particularly troubled by her presence, just curious.
Don't forget to hit the SALE page!