Does your little girl want a pony for Christmas?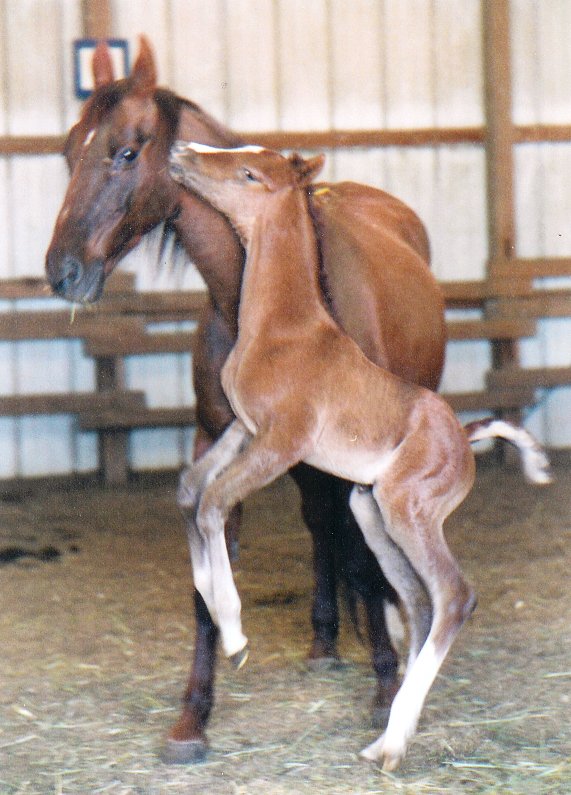 THIS little girl did, as far back as I can remember. Or better yet, an actual horse. Growing up, I read every book I could get my hands on about horses. King of the Wind, Misty of Chincoteague, Black Beauty, books on how to ride, horse breeds, the parts of a horse, how to care for them.
I even vaguely remember a book I read as a pre-teen about a girl my age at a horse related event who talked her father into buying each of them a raffle ticket for a beautiful horse. He promised if her ticket won, she could have the horse. He left both tickets with her while he went to purchase something, the drawing was held – and she switched tickets and lied and told him she'd won. I remember she eventually broke down and confessed what she'd done; I don't remember what her punishment was.
I could never understand in those days why my parents wouldn't let me get a horse. We lived on seven acres – never mind that none if it was fenced, none of it was "pasture," we had no stable, no tack – and neither of them had ever had any experience with large animals.
Mr. Kraft grew up on a dairy farm, where when he was very little, his father kept a team of matched Belgians. When his father purchased his first gas powered tractor, he kept the horses a few more years to cross-check his rows of corn as he planted. There was no way a farming family was going to keep a pair of horses just for "riding." They had to earn their keep. But Mr. Kraft kept dreaming anyway.
So perhaps it's no surprise that In our middle adult years, we found a way to own horses off and on. For a while, some low-end race horses, which gave us an inside view of trackside life and the horseracing industry. Later on, the Arabian/saddlebred foal in the photo above. We poured that love and that knowledge into our four-book romantic suspense series, Riders Up.
All of the main characters in this series love horses as much as we do. Each story features danger, suspense, stunning race horses, courageous heroines, and the complicated men who love them. Each can be read as a standalone. And each story is definitely steamy ~ if you do have a little girl who wants a pony for Christmas, she might have to wait a couple decades to read this series…
All four books are available exclusively at Amazon, and all are free on Kindle Unlimited:
Riders Up Series Buy Link:
https://www.amazon.com/dp/B074CH2C33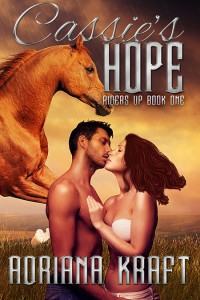 Cassie's Hope (Book One)
High stakes,
a fiery Irish redhead,
her stunning racehorse,
and a fiercely loyal half-blood rancher. http://www.amazon.com/dp/B00GDWTUGY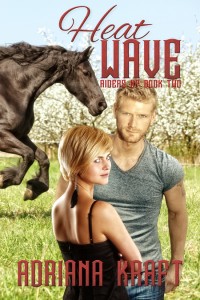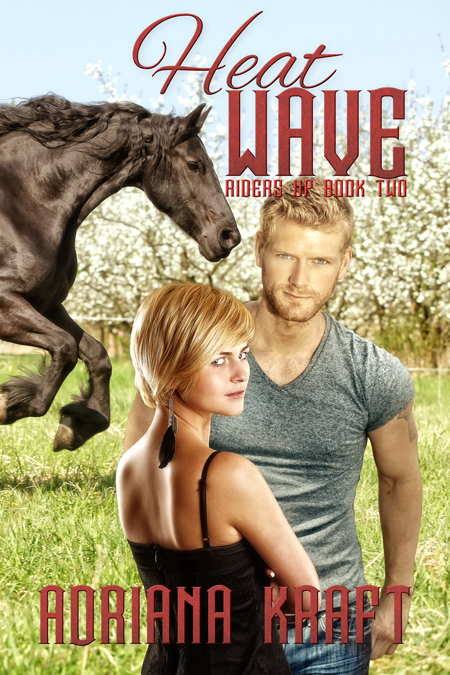 Heat Wave (Book Two)
Hang onto the land – but at what cost?
Feisty widow hires ace racehorse trainer to salvage her family's heritage.
Can they survive escalating threats to life and limb?
http://www.amazon.com/dp/B00JZ6GW6G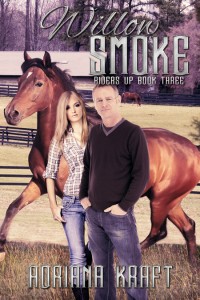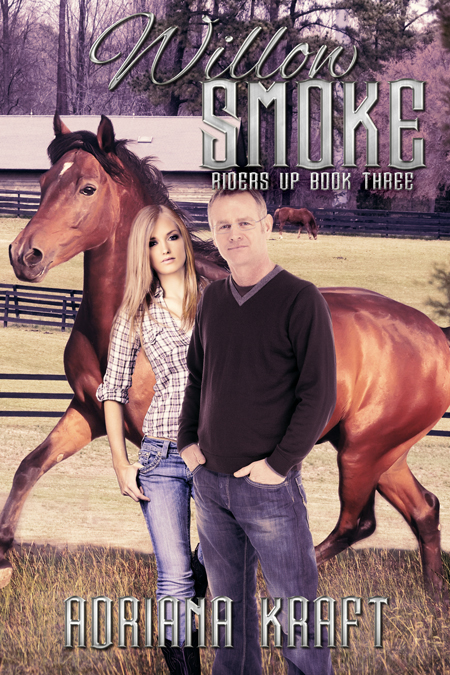 Willow Smoke (Book Three)
When the chips are down, there's nobody there.
Apprentice racehorse trainer Daisy Matthews has survived the Chicago streets with this mantra but is unprepared for the much older Nick Underwood's urgent pursuit. http://www.amazon.com/dp/B00N0DH13I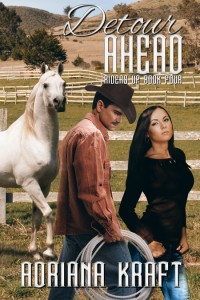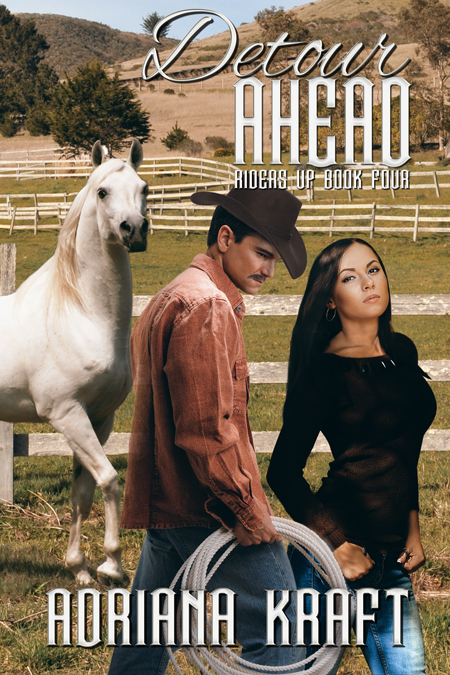 Detour Ahead (Book Four)
Threatened race horses,
city slicker attorney,
sexy California wrangler
—what can possibly go wrong?