Those of you who know me know that I never leave the door closed on explicit sex scenes. I don't write sweet romance. But I do love to read it, and Jana Richards is an author you should definitely get to know, if you don't already. She is my blog guest today, with two books from her Victorian Mansion sweet romance series.
Five Things You Should Know About the Victorian Mansion Series
Both books in the series take place in a big, Victorian-style house in Toronto. I call it a mansion, but the century-and-a-half year-old house is mostly a wreck. It was once elegant, but over the years it was converted into apartments and stripped of much of its original charm.
The main characters of each book (Chelsea and Matt in RESCUE ME and Darcy and Nick in TAKE A CHANCE ON ME) meet when they live across the hall from each other in the mansion.
For most of the characters, living at the Victorian mansion is temporary. They like the old place and can appreciate how grand it must have been, but only Darcy has a deep connection to the house. That's because she lived there with her parents until she was eight years old.
Several scenes take place at Malone's, an Irish pub and restaurant. Matt's brothers own the pub, and they try to convince him to work full-time with them. But Matt has dreams of being an actor, and though he's struggling, those dreams won't die.
Nick buys the Victorian mansion with the intention of tearing it down to build a condo complex. But his motivation to build something new has nothing to do with earning a profit.
And bonus Fact:
I totally rewrote TAKE A CHANCE ON ME in 2022, taking it from a sexy, sensual read to a sweet romance with closed door love scenes. It was a lot harder than I thought it would be, but I couldn't be happier with the results. I believe it's an even better book!
Rescue Me – Book 1
Genre: Contemporary sweet romance
Keywords: Sweet romance, contemporary romance, neighbors, chef hero
Heat Level: sweet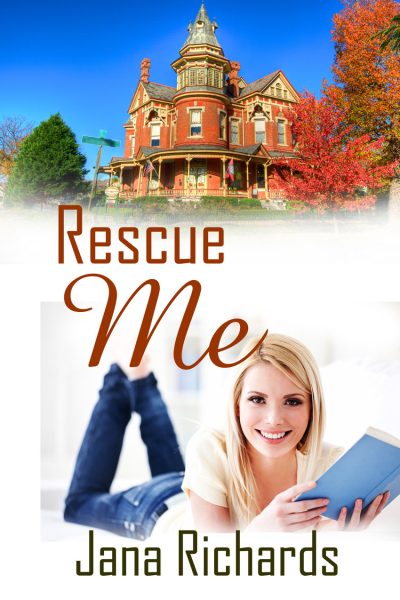 Blurb:
Chelsea Andrews can't decide who's more dangerous—the creep on the Toronto city bus, or the handsome stranger who rescues her. Was he acting, as he claimed, or is he that weird in real life? She doesn't stick around to find out. Fate intervenes when her rescuer, out of work actor Matt Malone, sublets the apartment next door. Chelsea soon discovers the most dangerous thing about her charming new neighbor is the damage he's inflicting on her heart.
Or is it? Soon after Matt moves in, strange romantic notes begin showing up at the art gallery where Chelsea works. Then she's followed home from the bus stop late one night, and her apartment is broken into. Despite her growing feelings for Matt, all the evidence points to him as the culprit.
Matt is at a crossroads. His acting career is stalled, and all his siblings are getting married and having babies while his love life is non-existent. Something has to change. Things begin to look up for Matt when he moves next door to Chelsea. He's totally captivated by the beautiful blonde and wants to take their relationship to the next level. But when he discovers what Chelsea suspects about him, his plans are put in jeopardy. And how can he protect her from the real stalker?
Is Matt the kind, funny, sincere man Chelsea is falling in love with, or some kind of letter-writing stalker? She must decide whether he is a dream come true or her worst nightmare.
Buy Links:
Amazon ~ Amazon CA ~ Amazon UK
Excerpt:
Matt set her on her feet but kept his arms around her, holding her close against him.
"You must be my good luck charm. There's an old Irish custom that says if you kiss your lucky charm three times, your luck will triple."
"You're making that up."
Matt called on every ounce of acting skill he possessed to keep the innocent look on his face. "Would I lie to you?"
Before she could answer, he kissed her cheek, his lips lingering over the silky skin.
"That's once."
He kissed her other cheek, moving as slowly as possible to make the moment last. His head filled with her delicate fragrance, and his hands shook as he drew her closer. He felt her small hands clutch at the fabric of his shirt.
"That's twice."
Her green eyes stared into his, her confused thoughts shining through. Two matching spots of pink on her cheeks made her look like a delicate porcelain doll. Her lips parted slightly, as if asking him to kiss her.
They didn't have to ask twice.
Matt bent his head and brought his lips to hers, fully intending the kiss to be short and chaste. But when he heard her soft moan, all honorable intentions flew out the window. He crushed her against him, plundering her soft mouth with deep, probing kisses. Her arms wound around his neck, and her fingers tangled in his hair, pulling him closer. Then suddenly she pulled away. Putting her hands on his chest and pushing gently, she stepped out of his embrace.
"That's three times," she whispered. She ran a shaking hand through her disheveled hair. "I hope it brings you lots of luck." She busied herself getting teacups and spoons.
"Chelsea?"
"Hmm?"
"I made up that stuff about the kisses bringing good luck."
Her hands stilled and the smile she gave him was tense and completely fake. "I know. So, are we going to eat that cheesecake or what?"
Was she trying to pretend the kiss didn't happen, that attraction didn't burn white-hot between them?
Not possible.
Take a Chance on Me – Book 2
Genre: Contemporary sweet Romance
Keywords: contemporary romance, sweet romance, humor, Canadian setting, love at first sight, neighbors, fear of intimacy, enemies to lovers.
Heat Level: sweet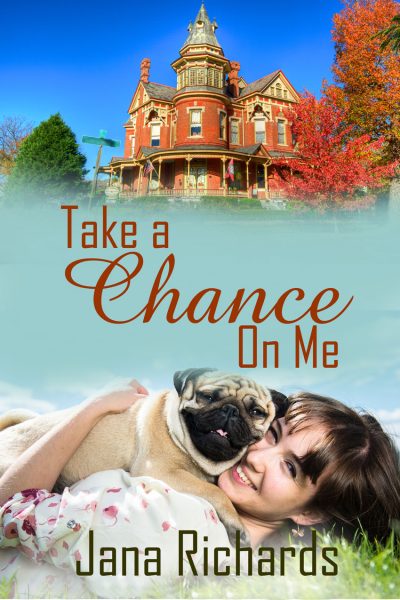 Blurb:
Teacher Darcy Ferris loves travel almost as much as she loves her Toronto neighborhood. But no matter how far she roams, she always returns to the genteelly shabby Victorian mansion where she grew up, the last place her father lived. Darcy's world is turned upside-down when the Victorian is slated for demolition.
Since the death of architect Nick Cummings' mother, his father has retreated from his real estate development business, and from life. In a desperate attempt to interest him in something once more, Nick buys a beat-up Victorian mansion and draws up plans to replace it with a Victorian-inspired condo. He hopes his father's old spark will return if he helps him build the new condo. But he doesn't expect such opposition from his new tenant, Darcy Ferris. Nor does he expect to fall in love with her.
Nick and Darcy must come to terms with the past before they can forge a future together. And they'll need to take the biggest chance of all – on love.
Buy Links:
Amazon ~ Amazon CA ~ Amazon UK
Excerpt:
When Nick pulled up in front of the Victorian mansion, Darcy was sitting on the front porch steps holding Stanley's leash. On the other end of the leash, the pug sniffed the front yard in a wide arc, testing the limits of his confinement.
Nick scrambled out of his car. Maybe he could still explain, even if she'd already spoken to his dad's assistant. Darcy wasn't an unreasonable person.
But when he got to the porch and she lifted her face to look at him, he knew the time for explanations had passed. She patted the manila folder sitting beside her on the porch floor.
"I talked to my next-door neighbors. Seems they got one of these folders, too. So, you're demolishing that house as well? One isn't enough for you?"
He cleared his dry throat. "Actually, I bought your grandmother's old house, too."
"My grandmother's house?" The shock on Darcy's face quickly gave way to anger. Her mouth twisted in distaste. "You want to build some ugly glass and steel monstrosity in the middle of my neighborhood?"
"It won't be like that. I designed the condo to fit with the architecture of the neighborhood."
"Why didn't you tell me?" She blinked rapidly. "I thought you were my friend. I thought you cared about me. I poured my heart out to you. You could have given me the courtesy of the truth."
"I promise you, Darcy. My condo will be an asset to the neighborhood."
"You don't get it, do you? This is my home. I don't want something that fits into the neighborhood. I want this house." She looked away, her breathing ragged. Then she turned angry brown eyes on him once more. "I'll fight you. I'll fight you with everything I have."
Author bio: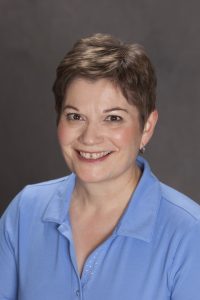 Jana Richards has tried her hand at many writing projects over the years, from magazine articles and short stories to full-length contemporary romance, paranormal suspense and romantic comedy. She loves to create characters with a sense of humor, but also a serious side. She believes there's nothing more interesting than peeling back the layers of a character to see what makes them tick.
When not writing up a storm or dealing with dust bunnies, Jana can be found pursuing hobbies such as golf (which she plays very badly) or reading (which she does much better).
Jana lives in Western Canada with her husband Warren and two senior cats named Layla and Leelou. You can reach her through her website at http://www.janarichards.com
Social Media Links:
Website:  https://www.janarichards.com
Blog:  https://janarichards.blogspot.com
Facebook:  https://www.facebook.com/JanaRichardsAuthor
Twitter:  https://www.twitter.com/JanaRichards_
Amazon Author Page:  https://www.amazon.com/author/janarichards
Amazon UK Author Page: https://www.amazon.co.uk/-/e/B002DEVWWG
Newsletter Signup: https://janarichards.com/contact.html#newsletter
Goodreads:  https://www.goodreads.com/author/show/2892274Jana_Richards
BookBub: https://www.bookbub.com/authors/jana-richards
Instagram: https://www.instagram.com/janarichards155