A desperate espresso café owner, a determined coffee franchise rep, a quiet Midwestern town, anonymous threats out of the blue—where does the true danger lie?
Welcome to Book Hooks, a Wednesday offering by members of Marketing For Romance Writers to share a little taste of our work and entice you into wanting more! Click on the links at the end to travel to other Book Hook posts, and enjoy!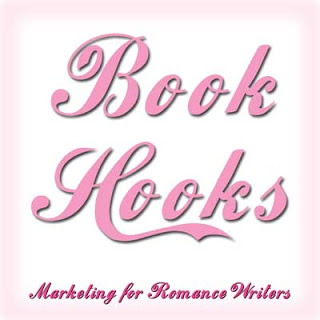 This week's excerpt comes from our latest release, I Am Not for Sale. Convinced he must prevail and establish his franchise, Kevin has returned to face Najda's opposition…
EXCERPT
"And if I don't sell, how long do you suppose it will take before Java Beans has a franchise here?" Nadja asked.
"Depends." Kevin shrugged. "I'll have to spend much more time scoping out possibilities. I have a meeting with a realtor tomorrow morning. And I'll meet with a member of the chamber of commerce for lunch. If we fast track it, maybe nine months. More likely twelve to eighteen months."
"I see."
Kevin watched Nadja's nose twitch and her chin jut out.
"And if I have sex with you, will you go away and tell your superiors that setting up a franchise here would be a very bad idea?"
Kevin couldn't close his mouth. Had he heard her correctly? Of course he had. His fingers curled into fists. He reached deeply for breath. "Whatever gave you such an idea? Do you really think I can be bought with sex?"
He winced. Her stare was fixed, not giving away at all whether she was bluffing. What would she do if he said yes? "Would you really do such a thing?"
"I'd do anything to protect what's mine."
BUY LINKS
https://www.amazon.com/dp/B09L7WQH12/
https://www.barnesandnoble.com/w/1140503297
https://www.kobo.com/us/en/ebook/i-am-not-for-sale
https://www.smashwords.com/books/view/1115419
https://www.extasybooks.com/I-am-Not-for-Sale
REVIEW
Five Stars from N. N. Light
"The romance is so hot, you may have to call the fire department. But it's the character development throughout I am Not for Sale which makes this such an incredible story."
BLURB

It's nothing personal…
It all seems simple enough—Ukrainian immigrant Nadja Petrov is determined to hold on to her thriving new coffee shop, Nadja's Literary Cappuccino, and Java Beans District Rep Kevin Langley is equally determined to move into her North Iowa town with a franchise and run her out of business.
He scopes her out, she keeps a watchful eye on him, and the sparring begins. But there are other players involved, and the web of intrigue soon threatens Nadja, her shop, and her aunt as well as Kevin, his potential franchise, and his son.
Within this cauldron simmers a sexual attraction between Nadja and Kevin that catapults them to overcome their fears of intimacy and commitment. Their lovemaking is tender and raw. Their love is nearly lost in tragedy—can it survive doubts, fire, and even a death?
CLICK TO TRAVEL: