Here's a window sign we saw this week in our RV Park, when we were taking one of our twenty minute power walks:
Wish It
Dream It
Do It
It rings true for us on so many levels. In one of our forthcoming books, the hero tells the heroine these words:
"Listen kid, if you hang around me much you'll have to get used to expanding your dreams. I don't dream small. It doesn't take any more time to dream big than small."
We have wished:
To be a published novelist – check.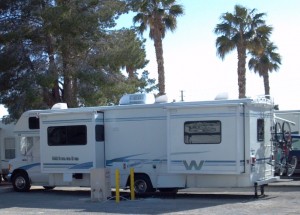 To live and travel in our motorhome full time – check.
To spend our days doing work we love – check.
To do whatever's in our power to stay healthy, excited, vibrant and sexy as we age – check.
What do you wish for? What are your dreams filled with? Here's to taking action!
Have fun, and Stay Sexy!