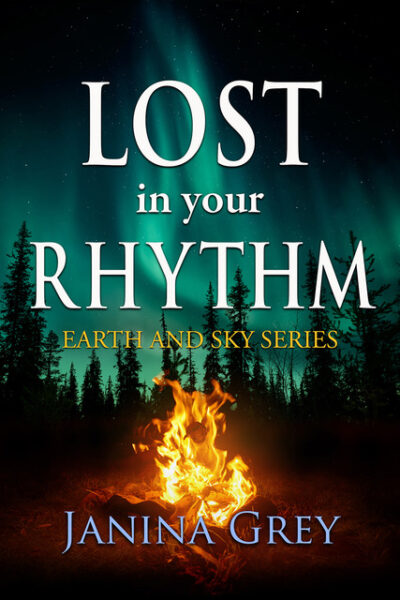 LOST IN YOUR RHYTHM / Earth and Sky Series Book 3, by Janina Grey
Tagline—Lose yourself in the rhythm of love.
Hashtags—#Romance #AdirondackMountains #TattooGirls #Poolshark #ContemporaryRomance #WitchLit #ParanormalRomance #SoulMatePublishing #KindleUnlimited #MFRW
Blurb—It's time to stop hiding.
Liza Minelli Purkypile has spent the last seven years hiding from life after defeating cancer. Left to deal with the emotional, physical, and meta-physical impacts of her battle, Liza's survival depends on avoiding crowds, not to mention love—until Jack Issa drums his way into her heart.
A lifelong New Yorker, Jack's spent much of his living, learning, playing, and performing on and around Broadway. No longer able to keep the lead spot with the rave-reviewed percussion performers of THUMP!, Jack retreats to the Adirondacks after a life-altering stage accident leaves his spirit broken.
A chance meeting in the local pub finds Liza and Jack unprepared for what their first touch tells them. Sizzling hot and horny from years of abstinence, both soon find out that they're totally ready to pick up the beat and lose themselves in the rhythm of love.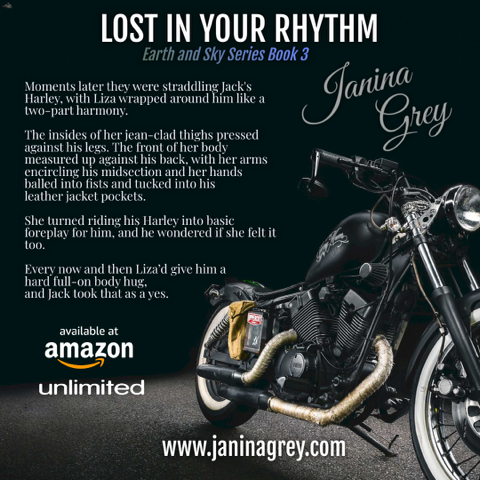 Excerpt
Following her every action, Jack paused as he processed, then asked, "No one has sex in Purkyville, eh?"
"Of course we do. Just not—"
"On the first date." He tucked a tendril behind her ear.
"Um. Sometimes? I think it depends." Liza dropped her gaze to his mouth, fighting the urge to lean in a bit more.
He moved closer and prodded with a whisper. "On?"
"Onnn. . ." The rest of her sentence was forgotten as Jack slipped his forefinger under her chin, tilting her face toward his.
"Jack," she whispered back, feeling his breath caress her lips as he moved closer still.
"Liza. I've never kissed anyone named Liza before."
The hum of the fridge was louder than his voice. But she heard his every word.
"Well, what are you waiting—?" She murmured against his lips as he gently stole the end of her question with his own question. A gentle prodding, a searching, wondering wordless query that bid her to answer.
BUY LINKS—  https://www.amazon.com/gp/product/B0C4Q6X181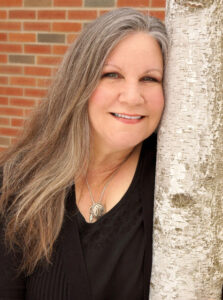 Bio— Janina Grey has been writing since she could hold a crayon, and there has been no stopping her since. Journaling, short stories, poetry, newsletters, news, feature, columns, Op/Eds, and press releases have kept her busy her whole life. But it was the sweet Harlequin romances she read in her downtime that stayed forever in her heart and gave her the inspiration to write her own contemporary romances now published with Soul Mate Publishing.
By day, Janina guides domestic and sexual assault survivors down their path of healing and empowerment. But in the wee hours of the morning, she hunkers down at her childhood writing desk with Imagine Dragons, Coldplay, Elton John, Fleetwood Mac, or Led Zep streaming through her earbuds while she brings to life her characters as they face their real-life sorrows and successes, and best of all, their happily-ever-afters.
Growing up on Long Island and living periodically in Tennessee as a youth has given her the opportunity to meet many different types of people and experience many different lifestyles. After moving from Long Island to settle in the Mohawk Valley in Upstate New York with her family, she found the support needed to pursue her writing endeavors with Central New York Romance Writers and Romance Writers of America.
When Janina is not writing, she may be marching for women's rights, kayaking, camping, drumming, or dancing around the fire.
With the kids grown, she and her husband, David, share their 115-year-old Mohawk Valley farm house homestead with a few resident spirits and a very squawky murder of crows.
Websites: www.janinagrey.com
Amazon: amazon.com/author/janinagrey
B&N: www.barnesandnoble.com/s/janina%20grey
Facebook: facebook.com/janinagrey
Goodreads: goodreads.com/author/show/18967836.Janina_Grey
Instagram: @janinagreyauthor https://www.instagram.com/janinagrey_author/
Twitter: @janina_grey  / https://twitter.com/janina_grey
Bookbub.com: https://www.bookbub.com/profile/janina-grey
Sign up for my newsletter and enter to win a $20 gift card to Amazon and receive a Barefoot Dan behind the scenes story!
Newsletter— https://mailchi.mp/ff6710d770aa/janina-greys-adventure