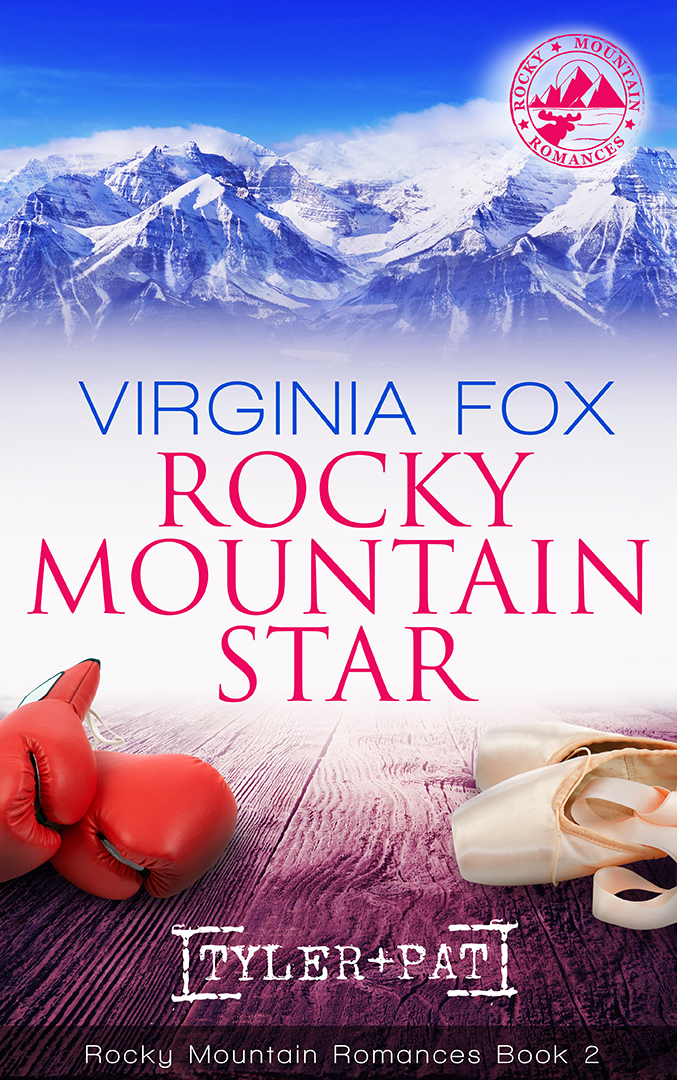 (Rocky Mountain Romances, Book 2)
Romance
Date Published: 12.13.2022
Publisher: Dragonbooks Publishing House
Did someone say dance like no one is watching? Guess that's the only
way Tyler CAN dance now. Slip into the pages of the fun and feisty second
book in the Rocky Mountain Romances series.
Tyler Carter has everything she dreams of—she's the starring
ballerina in a Cirque-du-Soleil type show, a splashy Las Vegas lifestyle,
and there's nothing tying her down. Until she injures her knee, that
is.
Tyler flees to her family in the little mountain town of Independence
Junction, Colorado, and pretends she'll get better, until forced to realize
the truth. And forced to confront her past when she smacks right into
Patrick West, the architect restoring the historic Wilkinson house.
Their attraction quickly rekindles because of a one-night tryst they had
the summer before—one neither of them wants to admit to!
But something else gets rekindled. A stalker sets their sights on Tyler and
leaves shocking clues indicating they know exactly who Tyler is, and that
they want her dead. Will Patrick, Tyler's brother, and a retired
police dog be able to keep Tyler safe?
The fascinating and quirky citizens of Independence Junction come back in
Book 2 of The Rocky Mountain Romances series to show how small-town
relationships can bring out the best and worst in people.

Heart-warming with a splash of Vegas glamour, Book 2 successfully combines
a new-and-old mix of family and townsfolk in a pressure-cooker plot that
never lets up on chuckles, suspense, and romance.

Excerpt
Panting, Tyler braced herself, waiting to catch her breath. She hadn't known working out with a punching bag would be so strenuous. And she was used to quite a bit from her own training as a dancer. Slowly, she lowered her arms. She could barely lift them. As she turned, her eyes fell on someone. An image of muscular arms around her waist and intertwined legs flashed before her inner eye. Heat shot through her body. Oh great. She was suddenly aware of scattered strands of hair that had come loose from her braid sticking to her sweaty face.
"You!" she gasped.
"I was thinking the same thing," he answered.
Funny, she remembered the way he smelled, the sensation of his touch, but she couldn't remember his name.
"Pat," he said, as though reading her mind. "Patrick West."
"Tyler—"
"Carter. I remember."
They looked at each other, memories from the summer flooding back. Along with the dark good looks and toned body, Tyler remembered he was an architect. He was planning the restoration of a historic house in the area. Which explained why he was still in town.
He took off his jacket and sat on the floor. "I didn't know dancers could work the bag," he said.
"I didn't know either, but it's great for blowing off frustrations."
He nodded.
She waited for a comment, but he said nothing, just waited until she slid down beside him, leaning back against the wall.
"You a boxer?" she asked out of the blue.
"A little martial arts," he answered.
"So this dance studio is now a dojo?"
"You know the Japanese word for it." He looked impressed.
"I work in Vegas with dancers, stunt people, and every kind of physical entertainment professional from all over the world. Of course I know the term."
The slight, amused smile fell from his face. "If you need the space, I'll find another place."
Contact Links
Purchase Link