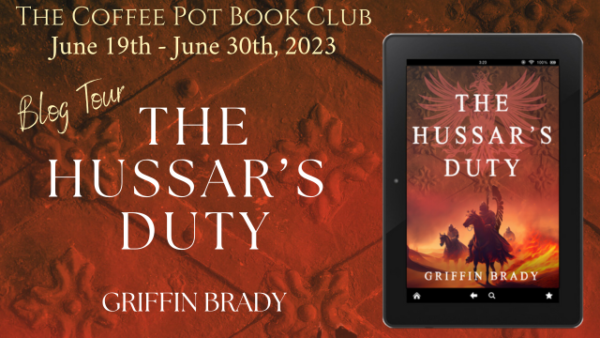 Book Information
Book Title: The Hussar's Duty
Series: The Winged Warrior Series
Author: Griffin Brady
Publication Date: May 18, 2023
Publisher: Trefoil Publishing
Page Length: 538
Genre: Historical Fiction
Blurb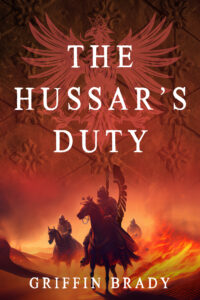 Poland's most valiant winged hussar is called to fight in a campaign ripe for disaster. But he must also protect those he loves from jackals waiting to pounce. How does he choose between duty and devotion when death is on the line?
When Sultan Osman II sends Poland's envoy packing, the Commonwealth must prepare for war against one of the largest armies the Ottomans have ever assembled. Tasked with repelling the invasion is Grand Hetman of the Crown Stanisław Żółkiewski, and he knows who to turn to: Jacek Dąbrowski, the Commonwealth's most valiant Polish winged hussar.
Jacek has been idle far too long, and the call to arms is a siren's song he can't resist. But he has built a life far from the battlefield with his wife, Oliwia, and their children. If he pursues his quest for glory, who will safeguard them?
Oliwia knows her husband is restless. In fact, she's been sending Jacek on cross-country errands for years in the hopes of quelling his lust for battle. When she realizes her efforts are futile, she resolves herself to letting him go—after hatching a scheme to accompany him.
Honor. Obligation. Devotion. These forces push and pull Jacek in different directions. His country needs him, but so does his family. Where does his duty lie? His choice will cause catastrophic ripples no matter which path he follows … and could very well bring the loss of his loved ones or his life.
Will the cost of defending king and country prove too steep for this warrior?
Buy Links
This title is available to read on #KindleUnlimited.
Universal Link: https://readerlinks.com/l/3336453
Amazon US: https://www.amazon.com/dp/B0C2VZ2963/
Amazon UK: https://www.amazon.co.uk/dp/B0C2VZ2963/
Amazon AU: https://www.amazon.com.au/dp/B0C2VZ2963/
Amazon CA: https://www.amazon.ca/dp/B0C2VZ2963/
About the Author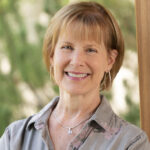 Griffin Brady is an award-winning historical fiction author with a keen interest in the Polish Winged Hussars of the 16th and 17th centuries. She is a member of the Historical Novel Society and Rocky Mountain Fiction Writers. Her debut novel, The Heart of a Hussar, was a finalist for the 2021 Chaucer Early Historical Fiction Award and a 2021 Discovered Diamond.
The proud mother three grown sons, she lives in Colorado with her husband. She is also an award-winning bestselling romance author who writes under the pen name G.K. Brady.
Social Media Links:
Website: https://www.griffin-brady.com/historical-fiction/
Twitter: https://twitter.com/griffbrady1588
Facebook: https://www.facebook.com/AuthorGriffinBrady
Book Bub: https://www.bookbub.com/profile/griffin-brady
Amazon Author Page: https://www.amazon.com/author/griffinbrady
Goodreads: https://www.goodreads.com/author/show/20675881.Griffin_Brady
My Review
Intrigue, betrayal, lawlessness, misjudgment, tragedy, duty and love make for a dramatic and satisfying read in this well researched historical novel set in Poland in the early 1600s. The novel's central focus, the battle of Cecora, is well documented. The author has artfully balanced an account of real events with the perilous fate of a cluster of fictional characters: the Winged Hussar Jacek Dąbrowski and his family.
Though The Hussar's Duty is Book Three and the final book in its series, it can be read as a standalone. The author has successfully integrated sufficient detail to both support the story and entice the reader to delve into books One and Two, an endeavor I highly recommend. The trio of books covers a tumultuous time during Poland's Golden Age, an age where it was a dominant and cultured force in Europe, with advanced education and civil liberties unheard of elsewhere.
Before picking up this series, I knew little to nothing about Poland prior to World War II and would have never guessed that its past included such an era. There's a reason I didn't know, detailed in the author's notes:
"Poland was one the great powers and a center of culture in Eastern and Central Europe for two hundred years. Memories of its former greatness were methodically erased during the Partitions of Poland in the eighteenth century. Russia, Austria, and Prussia carried off Poland's books and treasures and disseminated propaganda that its might and influence had never existed."
The Hussar's Duty brings us rich detail about the life, tactics, and campaign experiences of Poland's elite mounted warriors. At the same time, through its focus on the family Jacek has left in a secure fortress far from the battlefield, it provides an engaging window into early seventeenth century life in a stressful time late in Poland's Golden Age. Readers will be thrown onto an emotional roller coaster as they experience the many dilemmas faced by the main characters and those close to them.
Four Stars for this highly engaging read.