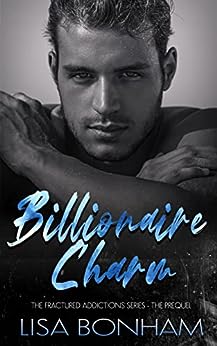 The start of many scenes of addictive, steamy adventures
with stunning alpha love explosions.
BLURB
The Harvard law school graduation party at Daniel's family's exorbitant luxurious home with fireworks, catering and a sexy DJ with an elite, glamourous crowd creates an intoxicating encounter with Laura.
Billionaire family and friends in such decadent and extravagant surroundings make Daniel completely irresistible, but yet what are these alarm bells that Laura is feeling?
THEMES
Young boyish charm.
Top medical graduate.
Chiseled model body.
Pure love and attention.
Torn between good and bad influences.
EXCERPT
THE MOORE'S RESIDENCE WAS LIKE A SCENE FROM A MOVIE. Lights surrounded the villa, inside and out. Fresh flowers adorned the main hall. The flower beds surrounding had been pruned. The villa's grounds covered a large expanse of land, and the maintenance was spot on. Laura wrapped her arms close to her chest as she stepped out of the car and handed the keys to the valet. More cars kept coming in, a part of her felt heavy with dread. She had the desperate urge to bolt but she also had to prove to her father that she could oversee her social life as well as her career.
Anyone could tell, the night held promises of tales, rumours, and gossip to be engaged. What she did not realize was that she would be the highlight of whatever spectacle was bound to break out. And so, it began.
The more the guests trooped in, the heavier the weight of her legs and the heavier the weight in her chest. Fear filled her lungs; the development of the project was in her hands and her composure during this party. The pressure made it difficult for her to relax.
Everything about the villa, including the wide sturdy gate connecting a high wall with electric infusion that was designed to keep intruders out. Laura had been to countless parties of elites in her life, but never had she been in a villa that seemed like home, screamed opulence at the same time was fresh and welcoming as the Moore's.
There was a doorman positioned at the entrance with a warm smile on as he ushered guests in. Everything worked systematically, just as she knew it would. All details had been accounted for. The security system was top notch; they had installed an army of security cameras. Nothing would go wrong it was the Moore's. The family came from old money. The Pharma Law Firm owned by the family was passed down from generations which implied the strong foundation of the household.
Laura braced herself, sucked in a deep breath as she walked towards the main hall of the villa where the party was in full swing. Music was playing while people stood at different areas hold conversations while waiters went round with champagne for whoever was willing to indulge themselves.
UNIVERSAL BUY LINK
ABOUT THE AUTHOR
I am a curvy wine and food lover who is always dreaming of new romances. I am a cat and dog lover, an early riser, and have strong allergies to housework and dairy. I love hedonistic, spontaneous travel and intoxicating, intense experiences. I then try to bring those immensely pleasurable emotions with rich detail in my books to share with you in fast-paced super exciting plots and gorgeous alpha characters with beautiful hearts and minds in irresistible stories.
AUTHOR LINKS
Blog https://www.lisabonham.com/blog/
FB https://www.facebook.com/LisaBonhamOfficial
TW https://twitter.com/LisaBonhamBooks
IG https://www.instagram.com/lisabonham_books
Newsletter https://landing.mailerlite.com/webforms/landing/y0q4w2