Joy Danser has believed in Santa since childhood—now Nick Polaris and his Gypsy lover show her Santa can deliver an adult package beyond her wildest dreams!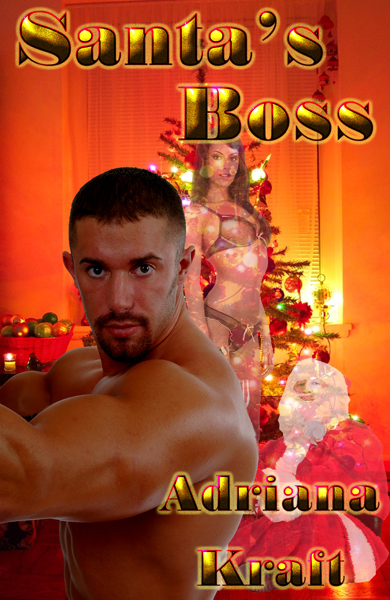 Welcome to Book Hooks, a Wednesday offering by members of Marketing For Romance Writers to share a little taste of our work and entice you into wanting more! Click on the links at the end to travel to other Book Hook posts, and enjoy!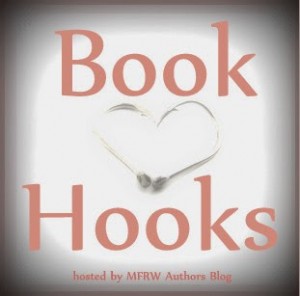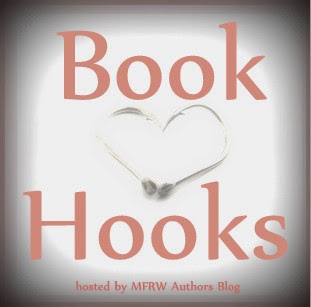 Today we're featuring another of our Holiday novellas, Santa's Boss – a paranormal encounter with a very adult Santa!
EXCERPT
"You say this phantom came to you while you were having sex with your boyfriend."
Joy nodded across the tiny round table at Sophia Nardiz. She couldn't believe she was having this conversation, but how could she expect the woman to help if she didn't know what had happened? "Yes. He entered me from behind while I had Ted in my mouth."
"Interesting. And you never said anything to your boyfriend."
Trying not to scratch at her eyes, Joy inhaled the rich incense filling the room. "I didn't know what to tell him." She realized that must sound lame.
Sophia pushed back dark tresses of hair from her shoulder. She smiled as if she knew a secret. "Have you ever had two cocks before?"
Blanching, Joy shook her head.
"And this visitor claimed to be Santa Claus."
"That's right. I felt his beard and mustache." Joy shuddered.
"I'm sure you did. You look quite pleased with the memory."
"I must be crazy," Joy wailed. "You must think I'm nuts for sure."
"Don't say that, girl." Sophia cradled Joy's hand, and Joy experienced an immediate calm spreading over her body. "What you describe is quite plausible." Sophia smiled thinly. "You have too many aches—pleasant aches—for this to be something only in your mind. It could be someone with psychokinetic and telepathic powers. Rare, but not impossible. I have known persons with such powers."
"You don't think I'm crazy."
"Not at all. I believe you must be very special to have received such a gift."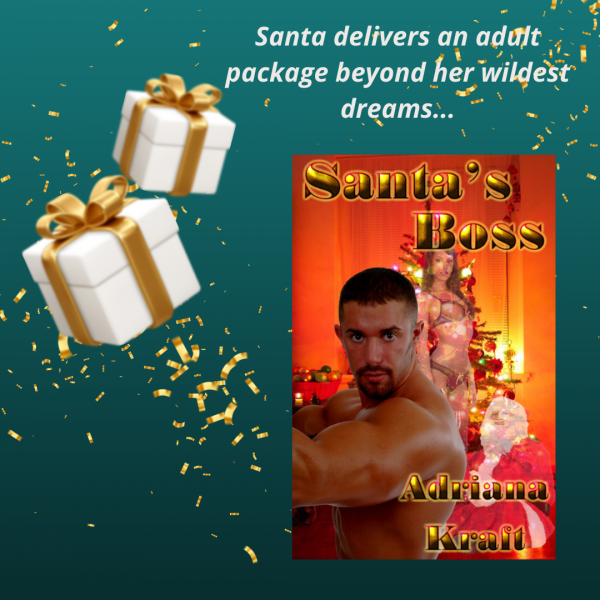 BLURB
Always authentic, Assistant Mall Manager Joy Danser insists that her mall Santas must have real beards so children can believe. But even she is unprepared for the very real Santa who visits her bed invisibly this Christmas season. Is she dreaming, or has she gone mad? Joy consults Sophia Nardiz, manager of the Magical Gypsy shop at her mall. Sophia reads her palm and gives her a cryptic message: Joy is at a crossroads, and she must trust her intuition.
Owner of the Magical Gypsy chain and a true Gypsy himself, Nick Polaris is thrilled to play Joy's Santa, in the mall and in her bed, but he knows it's only a lark. For true love, he'll need someone with Gypsy blood. Must he renounce the Scottish redhead he enjoys so much?
BUY LINKS