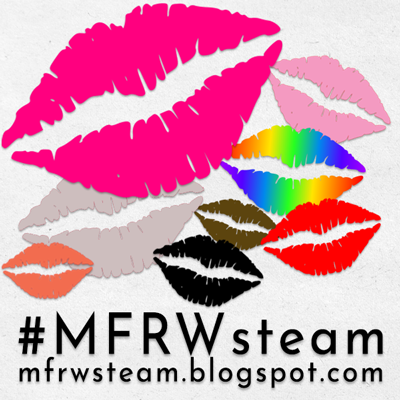 Welcome to the MFRW Steam Hop! If you like your romance hot and spicy, this is the place for you. Click on the graphic to link to all the steamy posts.
Through the Lens by Adriana Kraft
~ Erotic Menage Romance ~
We thought we'd share a little about how this book came to be. Are you a fan of Impressionist art? We are, and when we lived in Minnesota, we spent a day at the Minneapolis Institute of Art exploring its collection.
We want you to put yourself in the mind of our character, Ellen Jeffers – a third grade teacher from the plains of South Dakota – when she walks into one of the exhibit rooms and sees this painting, Caillebotte's Nude on a Couch – six feet wide and a little over four feet tall.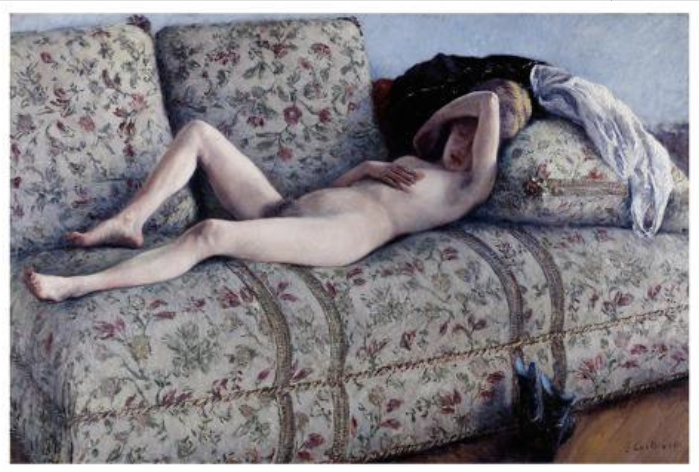 You're right, she freaks. Not a good thing. She's in the middle of a tour conducted by the art academy teacher she's assisting for the summer. And she doesn't keep her mouth shut. In front of him and their students. Here's the scene:
EXCERPT
"Isn't that the most lewd, despicable painting you've ever seen?"
Aaron looked up sharply from his notes. He hadn't even begun to talk about one of his favorite Impressionist paintings—Caillebotte's Nude on a Couch.
Ellen was standing with her arms crossed under her breasts, glaring with disdain at the painting.
"What's your problem, Ms. Jeffers?" He'd purposely called her Ms. Jeffers to try to snap her out of her tirade, but with little success.
"It's so huge. The woman is begging for attention, for sex. The painting must be life size. No wonder it's under glass. Someone might claw it to pieces."
Aaron gulped, trying to hold himself in check. Who would even think of such a thing happening? "This is one of Caillebotte's most famous paintings. We're quite fortunate to have it here."
"I've never heard of Caillebotte. He must be a third rank Impressionist."
"Well, you're wrong, Ms. Jeffers." Aaron saw Tina grab Ellen's arm to warn her, but Ellen pulled away. "Caillebotte was not only an impressionist of the first rank—it was through his financial support and considerable influence that the group was able to attain recognition and stature in its own time. What is your problem? We looked at other nudes in the last corridor, and you didn't begin to flip out."
Looking at least somewhat chastened, Ellen sniffed, seemingly unable or unwilling to let it drop. "The others weren't in our face. She's too bold. Good grief, she's playing with a nipple. She's trying to seduce us." Her eyes widened. "She must've been a prostitute. Only such women would've posed like that during that era of French history."
"And you know that for a fact?"
"It was the custom of the time. Upper-class women wouldn't go out unchaperoned."
"Do tell." He gathered himself as best he could. "That might've been the norm at the time, but even the upper class of the Victorian era had its libertine members. There are plenty of accounts in England and France of upper-class ladies being escorted to a rendezvous with a paramour by a maid or manservant. After successfully completing her liaison, the woman would be escorted back to her house to await her husband as he returned from another lover's arms. Does that upset your sensibilities, Ms. Jeffers?"
To her credit, Ellen kept her lips tightly sealed and this time did not shake off Tina's supporting hand. She shook her head, but he knew everyone knew she was lying. According to what he knew, the woman in the portrait had become Caillebotte's mistress. There remained some debate whether she'd been a prostitute. Many models of that period were, but he wasn't about to let Ellen know he was aware of that. "Our reclining nude might've been a woman of the working class trying to put food on the table. Had you thought of that possibility?"
BUY LINKS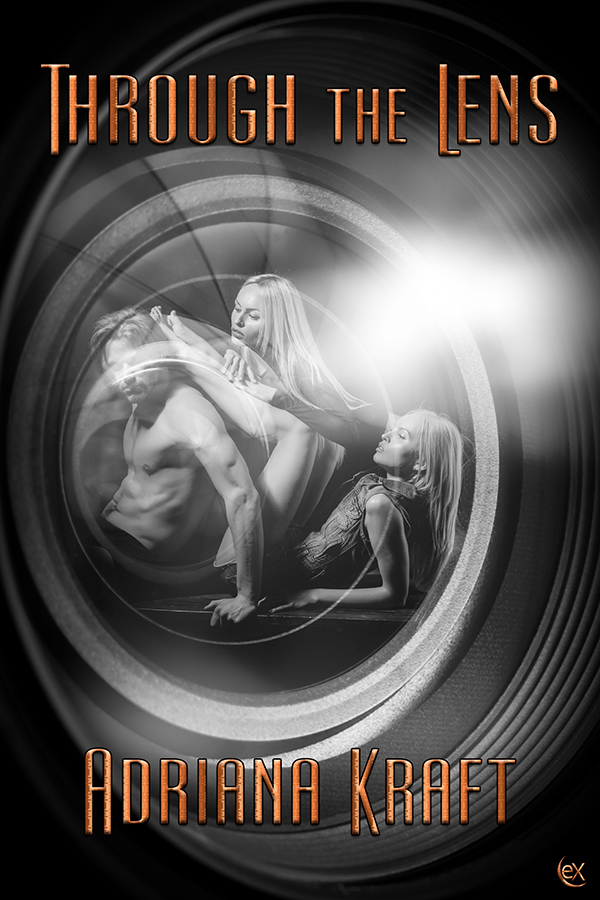 BLURB
Prairie roots can be deceptive. Will Ellen Jeffers cling to the sedate past that's familiar, or will she embrace a different version of her history—one that includes tragedy, scandal, fortitude, and freedom?
It's 2002, and South Dakota third grade teacher Ellen Jeffers has signed up for a photography summer course and assistantship at an art academy in Minneapolis. Thirty-three, divorced from her college boyfriend for nearly a decade, she's not seeking major change. She just hopes the course will enhance her teaching skills and her resume.
Aaron Brewster comes from privilege, and he has used that status to flaunt his family's values and carve out a successful career as a photographer specializing in black and white erotic portraiture. Has he ever loved? His love is for beauty, sensuality, eroticism. His new uptight teaching assistant will never fit that vision. Should he send her packing? For reasons he cannot fathom, he takes her on as a challenge.
Aaron's frontal assault shocks Ellen, but it also triggers something deep inside she's never been willing to acknowledge. Is her beloved prairie a safe refuge, or will it become a crucible for transformation? The choice is not merely Ellen's.