Ready for some serious steam? You won't want to miss our six book series, Meghan's Playhouse.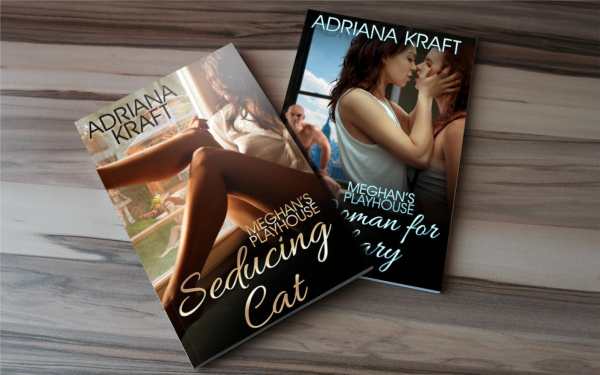 Here's a teaser from Book One, Seducing Cat:
What could college English Professor Caitlin Shanahan ever have in common with the brash carpenter Kurt Davis?  The sexy sprite Meghan Keenan, that's what.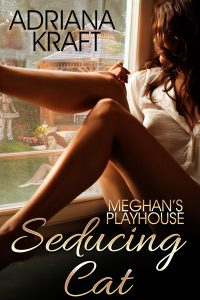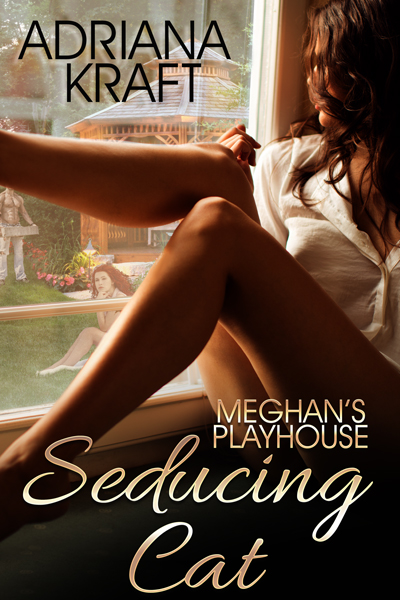 Meghan's Playhouse
Book One, Seducing Cat
Extasy Books
Novella, 28,000 words
Cover by Syneca Featherstone
Heat Rating
Four Flames:
Explicit sex: M/F, F/F;
Ménage: F/F/M, F/M/F;
anal sex; sex toys
BLURB
Level headed English Professor Caitlin Shanahan has finally earned tenure and purchased the century-old two-story house of her dreams in the college town of Burntside, Wisconsin—at thirty-four, she'd better face facts: her future is teaching college and writing plays, not falling in love.  So why is she so drawn to foxy little hometown actress Meghan Keenan, who's rented her upstairs apartment, or worse, to the girl's gorgeous hunk of a lover Kurt Davis, a carpenter who's never even been to college?
Twenty-year-old Meg has a plan. First she'll seduce the reluctant professor, then she'll share her sexual delights with both Cat and her brawny carpenter, and when she's successfully brought them together, she can make her escape and explore what's beyond the only town she's ever lived in.
Kurt can't stand the up-tight professor who's hired him to build a gazebo and refurbish her old house—the house he wanted for himself. Even if Meg's scheme succeeds, he knows Caitlin would never look at him twice.  No need to go there in his fantasies…
EXCERPT
Set up: Cat, Meg, and Kurt have just returned to Cat's home to celebrate opening night of Cat's most recent play…
Cat sensed Meg's fingers working the zipper of her robe down. Meg snaked a hand between the folds to fondle a breast. Cat moaned and inhaled deeply. The warm hand caressing her skin was so right. She opened her eyes to drink in the view of her lover.
Her eyes sprang wide and she yanked her robe shut. There was Kurt Davis sitting ten feet away, watching, as if he'd paid the price of admission.
"Kurt…" she stammered at Meg. "He's still here."
"Of course he is," Meg said, smiling indulgently and continuing to massage an aching breast through the robe. "You know he knows about us."
She nodded. "But…"
"You're not ashamed of us, are you, Cat?"
Cat shook her head. "Of course not. I'd never be ashamed of you. Of us."
"Good. Then he can watch. Right?"
The air turned electric. Cat couldn't manage to speak. She gazed into Meg's pleading eyes and raised and lowered her chin slightly.
SERIES BUY LINK:
 https://www.amazon.com/dp/B08HM3G789