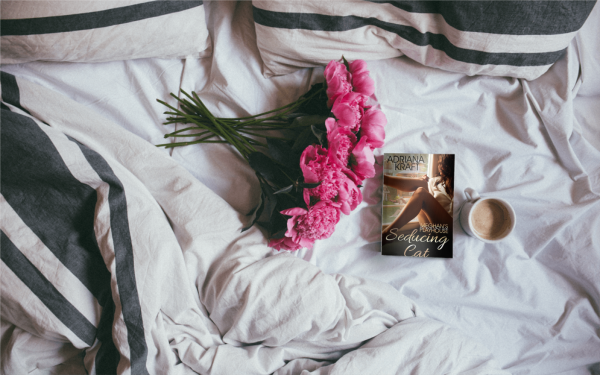 What could college English Professor Caitlin Shanahan
ever have in common with the brash carpenter Kurt Davis?
The sexy sprite Meghan Keenan, that's what.
Welcome to MFRW Hooks, where the authors of Marketing for Romance Writers share snippets from their stories to entice you into wanting more. Be sure to click on the links at the end to travel!
The plot thickens – of course, if Meg's going to bring the two people together, they'll find out sometime, right? She knows Kurt's interested even though he's tried to hide it from himself. Watch what happens when she tells him her plan:
EXCERPT
The next step—Meg hugged herself—oh, the next step would be so delightful. She grinned broadly. This was so much fun, and it was only going to get better.
She planned to enjoy being the bridge between Cat and Kurt. Left to his own devices, Kurt would never so much as suggest any interest in the sophisticated bitch. And Cat would never show any interest in Kurt because of his age, if nothing else. Meg doubted Cat was bold enough to seduce her own man.
No, Meg would have to bring the two together herself. And the only way she knew how to do that was by sharing herself and her many talents with each of them. Giggling, Meg slung her robe over her arm and padded toward the house.
"What the hell are you doing?"
Meg spun around to greet the owner of the throaty voice. She didn't bother covering up—Kurt always appreciated her comfort with nudity. "What does it look like? Working on my tan."
"Buck naked?"
"Of course. How else would I manage a full body tan?"
He pulled off his work gloves. "Aren't you afraid someone might see you?"
Meg glanced around the yard at the tall fence and at the thick shrubbery. "That's not going to happen."
"What about her?" He spat the words out, jerking his head toward the office window. "The professor could see you."
"So?" She gave him a broad smile.
Kurt narrowed his eyes. "Now what the hell are you up to, kid?"
She shrugged and waited for him to put the pieces together. Her nipples grew taut under his steady glare. She loved it when she irked him to the point that he looked like he wanted to blow smoke from his ears. She could almost see smoke now.
His features darkened. "You're not." He took a step toward her.
She didn't flinch. She trusted Kurt with every bone in her body. He might get royally pissed, but there was no way he'd hurt her. She arched an eyebrow at him. "Oh yes, I am."
BLURB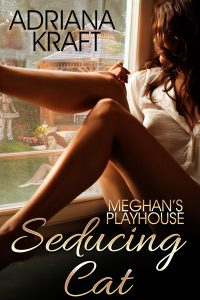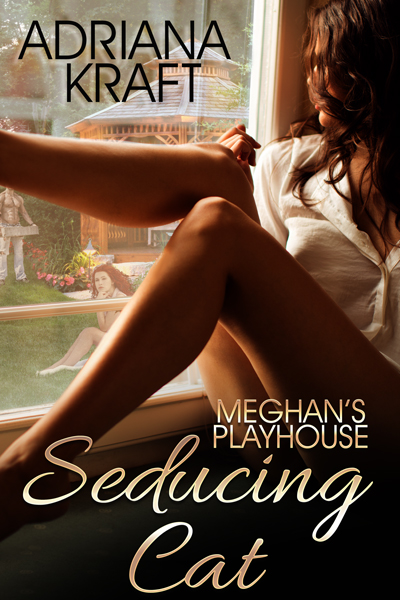 Levelheaded English Professor Caitlin Shanahan has finally earned tenure and purchased the century-old two-story house of her dreams in the college town of Burntside, Wisconsin—at thirty-four, she'd better face facts: her future is teaching college and writing plays, not falling in love. So why is she so drawn to foxy little hometown actress Meghan Keenan, who's rented her upstairs apartment, or worse, to the girl's gorgeous hunk of a lover Kurt Davis, a carpenter who's never even been to college?
Twenty-year-old Meg has a plan. First she'll seduce the reluctant professor, then she'll share her sexual delights with both Cat and her brawny carpenter, and when she's successfully brought them together, she can make her escape and explore what's beyond the only town she's ever lived in.
Kurt can't stand the up-tight professor who's hired him to build a gazebo and refurbish her old house—the house he wanted for himself. Even if Meg's scheme succeeds, he knows Caitlin would never look at him twice. No need to go there in his fantasies…
BOOK INFORMATION
Seducing Cat
Series: Meghan's Playhouse, Book 1
Length: 28,000 words
Genres: Erotic Romance, LGBTQ, Menage
Pairings: FF, FM, FFM
BUY LINKS
Universal Buy LInk
https://books2read.com/u/mgPjn6
Click on the links to travel to the rest of today's hooks: