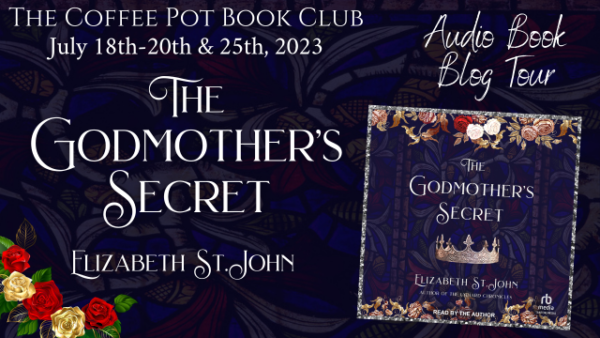 BOOK INFORMATION
Ebook & Paperback:
Book Title: The Godmother's Secret
Author:  Elizabeth St.John
Publication Date: 4th October, 2022 (print)
Publisher: Falcon Historical (print)
Page Length: 361 pages
Genre: Historical Fiction
Audiobook:
Narrator: Elizabeth St.John
Publication Date: 27th June, 2023 (audio)
Publisher: Tantor Media (audio)
Audio Length: 11 hours 59 minutes
Blog Tour Page: https://thecoffeepotbookclub.blogspot.com/2023/06/blog-tour-godmothers-secret-audiobook.html
Title and Author:
The Godmother's Secret
By Elizabeth St.John
Audiobook narrated by Elizabeth St.John
Blurb:
"An extremely well-written book with depth and complexity to the main characters. The author says she wanted to write a book about family love and tolerance, and a woman's loyalty and courage. She has done so. This is the best book I've read in ages!" The Ricardian Bulletin, Richard III Society
"The authenticity and historical research displayed within this story is immense and exquisite. Ms. St. John is sure to be a newfound favorite for fans of not only this fractious time in English history, but of all historical fans who adore rich, immersive prose." Historical Fiction Company 2022 Book of the Year

"A very enjoyable read. The historical veracity is impeccable, and Elysabeth is a likeable, admirable character who faces interesting dilemmas with love and courage." Historical Novel Society
If you knew the fate of the Princes in the Tower, would you tell? Or forever keep the secret?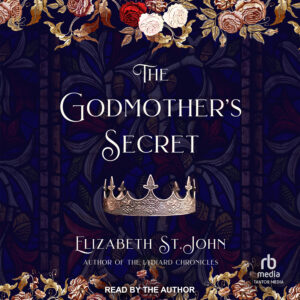 May 1483: The Tower of London. When King Edward IV dies and Lady Elysabeth Scrope delivers her young godson, Edward V, into the Tower of London to prepare for his coronation, she is engulfed in political turmoil. Within months, the prince and his brother have disappeared, Richard III is declared king, and Elysabeth's sister Margaret Beaufort conspires with her son Henry Tudor to invade England and claim the throne.
Desperate to protect her godson, Elysabeth battles the intrigue, betrayal, and power of the last medieval court, defying her Yorkist husband and her Lancastrian sister under her godmother's sacred oath to keep Prince Edward safe. Bound by blood and rent by honour, Elysabeth is torn between King Richard and Margaret Beaufort, knowing that if her loyalty is questioned, she is in peril of losing everything—including her life.
Were the princes murdered by their uncle, Richard III? Did Margaret Beaufort mastermind their disappearance to usher in the Tudor dynasty? Or did the young boys vanish for their own safety? Of anyone at the royal court, Elysabeth has the most to lose–and the most to gain–by keeping secret the fate of the Princes in the Tower.
Inspired by England's most enduring historical mystery, Elizabeth St.John blends her family history with known facts and centuries of speculation to create an intriguing story about what happened to the Princes in the Tower.
Buy Links:
Audiobook Buy Link: https://geni.us/TGSAudible
The ebook is available to read on Kindle Unlimited.
Universal Buy Link: https://geni.us/GodmothersSecret
EXCERPT
Official Tantor Media Audio Link: https://tinyurl.com/2lrbp2tv
Spring 1483 | Bolton Castle
Today, the wide windswept skies arc over our peaceful lands. Sun-bright clouds chase shadows from the forested valleys to the purple hills, and sweet birdsong replaces the clashing of iron being forged in the castle armoury. The only movement in the apothecary garden below my window is the gardener pulling weeds from the lavender beds.
Spurs jangle on the spiral steps, and Isabel looks up from her embroidery; her head bobs like the narcissus in the grasses lapping Bolton's keep. An envoy strides across the solar. His murrey-and-blue livery proclaims the household of Richard Plantagenet, Duke of Gloucester.
Best to tell him his journey is wasted. "My husband is not here. Lord Scrope rides out to our farthest boundaries. He will not return for several weeks."
"The message is to both you and Lord Scrope." The rider thrusts a packet at me, crumpled and bulky, begging exploration. "The duke ordered I remain for further instruction."
How peculiar Gloucester addresses us both. I ponder whether to read it now or wait for Jack's return. The missive weighs heavy in my hands. While he is gone, he insists that although the steward governs in name, decisions about the castle are my responsibility.
But this is official business, from outside my domain, from Gloucester himself.
I run my fingernail under the edge of the seal, cracking the red wax slightly.
It is, after all, addressed to both of us.
The right to make my own decision. "Then I shall see what is so urgent from the king's brother."
Isabel joins me at the window, leans against my arm in her curiosity to see what I have received. "Should you not wait for Jack? Or ask Oliver his advice? He can ride from our home in just an hour."
"My husband trusts me, and this is not addressed to my brother."
I break open the seal with a click, and a pearl-and-ruby crucifix tumbles forth. I catch the cross just before it drops to the floor. No scribe has touched this note, for the writing is hasty, perhaps scrawled in Gloucester's own hand. His words are abrupt, a series of directions, as if he is issuing instructions for a military campaign.
I command you both to Middleham on a matter of great urgency. Jack, you must attend us immediately and bring a troop of your most trustworthy men. Elysabeth, I send the king's jewel as a reminder of your holy vow. Prince Edward is in danger. Do not delay, for each hour could cost us dearly. Prepare to travel with me to London.
The ill-fitting window shutter bangs open. A sudden cold eastern gust barges through the latch, whisking me back to the steps of the cathedral at Westminster. A November twelve years past and yet clear as day. The day I swore my sacred oath as godmother to the heir of England's throne, to protect Ned against the wrong in the world.
A second note, just a scrap, flutters from the folds. Meg's curved writing jumps from the parchment.
Come, Belle-maman, I am at Middleham with Will. You and Jack must come. Please. We are depending on you.
Blessed Virgin Mother. My vow is called.
Author Bio: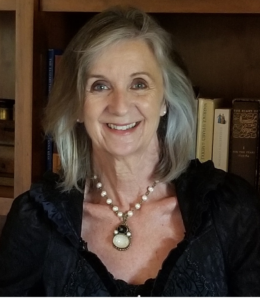 Elizabeth St.John's critically acclaimed historical fiction novels tell the stories of her ancestors: extraordinary women whose intriguing kinship with England's kings and queens brings an intimately unique perspective to Medieval, Tudor, and Stuart times.
Inspired by family archives and residences from Lydiard Park to the Tower of London, Elizabeth spends much of her time exploring ancestral portraits, diaries, and lost gardens. And encountering the occasional ghost. But that's another story.
Living between California, England, and the past, Elizabeth is the International Ambassador for The Friends of Lydiard Park, an English charity dedicated to conserving and enhancing this beautiful centuries-old country house and park. As a curator for The Lydiard Archives, she is constantly looking for an undiscovered treasure to inspire her next novel.
Elizabeth's books include her trilogy, The Lydiard Chronicles, set in 17th Century England during the Civil War, and her newest release, The Godmother's Secret, which explores the medieval mystery of the missing Princes in the Tower of London.
Social Media Links:
Website:  http://www.elizabethjstjohn.com/
Twitter:  https://twitter.com/ElizStJohn
Facebook:  https://www.facebook.com/ElizabethJStJohn
LinkedIn: https://www.linkedin.com/in/elizabethjstjohn/
Instagram: https://www.instagram.com/elizabethjstjohn/
Book Bub: https://www.bookbub.com/authors/elizabeth-st-john
Amazon Author Page: https://geni.us/AmazonElizabethStJohn
Goodreads: https://geni.us/GoodreadsElizStJohn