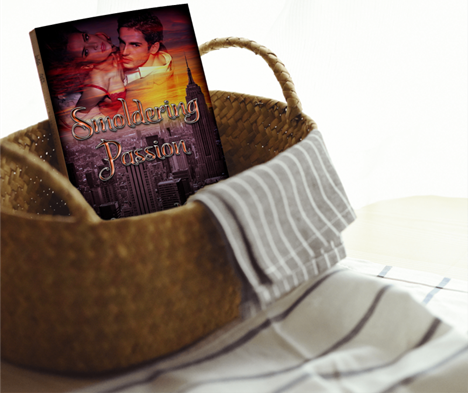 Her passion smolders – will it ignite?
Welcome to MFRW Hooks, where the authors of Marketing for Romance Writers share snippets from their stories to entice you into wanting more. Be sure to click on the links at the end to travel!
Smoldering Passion (Passion Series Book One)
JUST RELEASED!
BUY LINK
https://www.extasybooks.com/Smoldering-Passion
Do you love New York or hate it? I love it. Our newest release, Smoldering Passion, pulls together some of what my husband and I love best about New York and pays tribute to a favorite aunt of mine.
In today's hook, we took advantage of the floor-to-ceiling windows overlooking Central Park in hero Harry's Manhattan apartment. It's Melissa's first morning waking up there. They're at the kitchen island, where they've just finished breakfast…
EXCERPT
"So," Melissa said quietly, feeling her cheeks warm. "Am I your type, Harry?"
Harry smiled and got to his feet. He reached out his hand for her. "Stand up, woman, and let me show you."
She stood, and he gathered her in his arms. His strong hands cupped her rump, her breasts crushed against his chest, and their lips met in a midair tango. She smiled against his. Yes, she must be his type. He sure was her type.
Holding hands, he guided her to the tall window overlooking Central Park. Rain continued to pelt the window, but it was refreshing to lean against Harry's frame and imagine the park before them.
He nibbled on her ear and laved at her neck.
Melissa craned her neck, basking in the feel of his tongue. She experienced a sudden pang of guilt for getting him to talk about Aunt Phoebe without sharing her own story. Maybe she should've simply blurted it out.
His tongue scraped across the roof of her mouth. She no longer had a pressing need to talk about her aunt. "Mmm," she moaned, "that's lovely. I love rainy Monet mornings like this."
"Me, too. Particularly when I can share them with you." He snickered. "Though I would've expected you to prefer bright sunshiny days with pristine blue skies."
"I like those, too. But don't forget, I'm an artist. I have many moods. I also enjoy the first snowfall, and certainly spring flowers."
"I bet you like to jump in leaf piles, too."
"How did you know?" she said, squeezing his butt.
"A lucky guess."  His nose rubbed back and forth across her neck. His busy hands slipped inside her robe to cup a breast each.
She took a long breath as he played with her nipples. "So cozy," she murmured, lowering her eyelids.
Her eyes popped open when she realized he was tugging at the sash of her robe. "Harry," she scolded, "we're standing in front of a floor-to-ceiling window. Someone may see us."
"Nonsense," he whispered into her ear. "Can you see anything through the raindrops?"
She shook her head and did nothing to stop his fingers, already playing at her mound.
"Besides," Harry continued, "you know New Yorkers. They never look up.
BOOK INFORMATION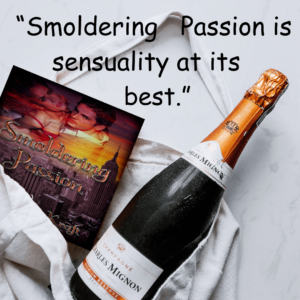 Title: Smoldering Passion
Passion Series, Book One
Can be read as a stand-alone
Author: Adriana Kraft
Publisher: eXtasy Books
Publication Date: April 7, 2023
ISBN 978-1-4874-3815-9
Length: 70,259 words
Genres: Erotic Romance, LGBT Romance
Pairings: MF, FF, FFF, FMF, MFM
Tags: Contemporary, Menage, Bisexual, New York City, struggling artist, age gap
Heat rating: four flames
BLURB
Her passion smolders. Will it ignite?
When art student Melissa Hopkins finally unpacks the two boxes her Aunt Phoebe left for her and sees Phoebe's black and white photos, it's like opening Pandora's Box. A simple quest to find a new job morphs into an about face—not just in her art, but in her career and personal life. Short on funds now that her graduate stipend is ending, she applies to work where Aunt Phoebe once worked: a center for sexuality and sex studies.
Sworn off women after a disastrous relationship, Center Director Harry Gage ignores the danger signals and hires the striking young woman who reminds him of his former lover. Her air of innocence will captivate center viewers, so he's sure she'll be a hit on camera. What he's not prepared for is how she pierces his heart.
When the sparks flare up, is it love or just sex—and what must each of them risk to find out?
BUY LINK
https://www.extasybooks.com/Smoldering-Passion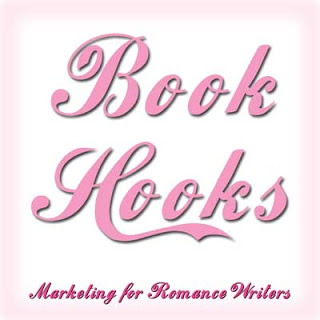 Don't miss the rest of today's enticing book hooks – click on the links to travel!