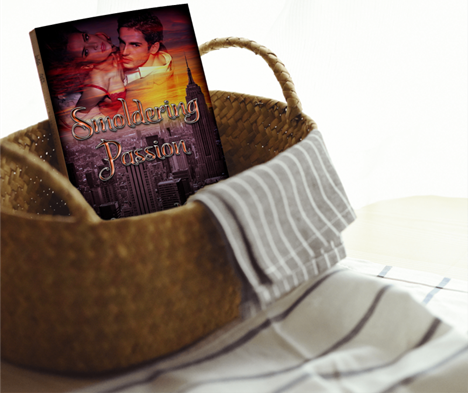 Her passion smolders – will it ignite?
Welcome to MFRW Hooks, where the authors of Marketing for Romance Writers share snippets from their stories to entice you into wanting more. Be sure to click on the links at the end to travel!
SMOLDERING PASSION
PASSION SERIES BOOK ONE
OUT NOW!
BUY LINK

Set Up: Barely awake the morning after a big blowup with Harry, Melissa answers her door wearing only her bathrobe. But it isn't Harry – it's the Center's other co-director.
EXCERPT
Melissa couldn't prevent a frown. "Why are you here, Claire?"
Appearing a little sheepish, Claire said, "I guess telling you I was in the neighborhood will hardly work, because I haven't been to Brooklyn since I was a little girl. And that was a ways back."
Melissa couldn't suppress a giggle. "So you're one of those Manhattan ethnocentrics."
"Uh-huh."
Melissa clasped her hands at her waist, resolved to wait out the ensuing silence.
"Okay." Claire inhaled and exhaled before continuing. "I want you to sketch me."
"Really? I'm honored." Melissa's pulse quickened. Her fingers ached. It would be good to work again. This might be exactly what she needed.
"You'll do it?"
"Of course. Why wouldn't I?"
"I'm talking about one of your tasteful erotic type drawings. Me in the nude."
"I didn't think you'd want to be sketched wearing a business suit."
"I am fifty-seven."
Melissa scowled. "Do I care? Maybe we can come up with something that will inspire fifty and sixty-year-olds to pose for erotic drawings. Let me change and I'll be right back."
"No," Claire said, grabbing her hand. She hesitated momentarily before adding, "I don't want to wait. Surely, you must sketch or paint from time to time wearing only a robe."
"Of course." Melissa tugged on Claire's hand. "Come on, and I'll show you my studio.
"As you can see, it's not much," she said, leading Claire into her favorite room. "A couch, easy chair, desk, which is my workspace and which also substitutes as a prop sometimes. And of course lots of art supplies."
"And beautiful sketches and paintings," Claire intoned, as if they were standing in a church or a museum. "You are extremely talented. We really must set up a show for you through the Center."
"So do you have a particular medium or pose in mind?"
"No, you're the artist. I see you have a music center." She reached into her shopping bag, withdrew a CD, and handed it to Melissa. "Do you mind playing this? It's one of my favorites from the seventies. It will embolden me."
"No problem. Though I would never have guessed you needed anything to strengthen your resolve." Melissa peeked at the label. "Helen Reddy. I like her stuff."
"Thought maybe it'd be too old-fashioned for you. I'm glad you like it. She throbs with heat."
BOOK INFORMATION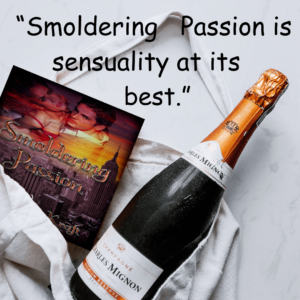 Title: Smoldering Passion
Passion Series, Book One
Can be read as a stand-alone
Author: Adriana Kraft
Publisher: eXtasy Books
Publication Date: April 7, 2023
ISBN 978-1-4874-3815-9
Length: 70,259 words
Genres: Erotic Romance, LGBT Romance
Pairings: MF, FF, FFF, FMF, MFM
Tags: Contemporary, Menage, Bisexual, New York City, struggling artist, age gap
Heat rating: four flames
BLURB
Her passion smolders. Will it ignite?
When art student Melissa Hopkins finally unpacks the two boxes her Aunt Phoebe left for her and sees Phoebe's black and white photos, it's like opening Pandora's Box. A simple quest to find a new job morphs into an about face—not just in her art, but in her career and personal life. Short on funds now that her graduate stipend is ending, she applies to work where Aunt Phoebe once worked: a center for sexuality and sex studies.
Sworn off women after a disastrous relationship, Center Director Harry Gage ignores the danger signals and hires the striking young woman who reminds him of his former lover. Her air of innocence will captivate center viewers, so he's sure she'll be a hit on camera. What he's not prepared for is how she pierces his heart.
When the sparks flare up, is it love or just sex—and what must each of them risk to find out?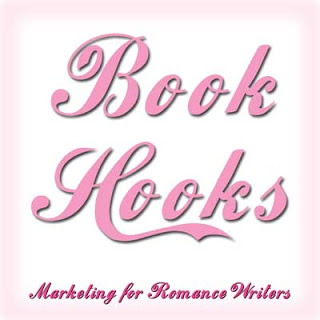 Don't miss the rest of today's enticing book hooks – click on the links to travel!