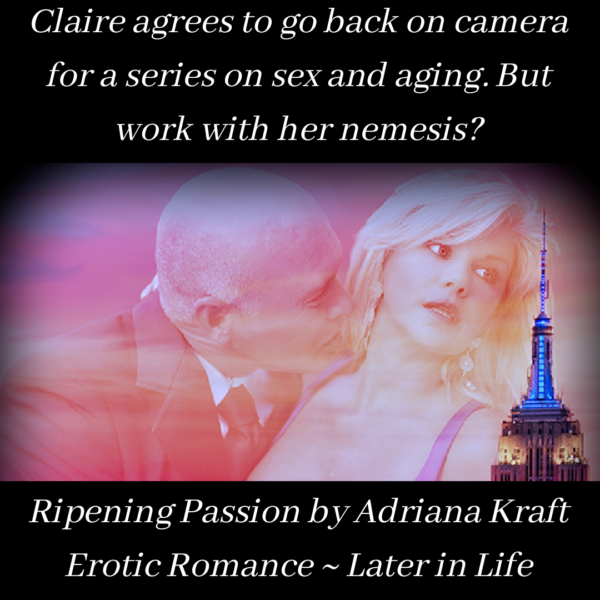 Welcome to the MFRW Steam Hop,
where the authors of Marketing for Romance Writers
entice you with steamy excerpts from their erotic romance stories.
Scroll to the end for more of this week's tempting excerpts.
For this month's steam, I'm sharing from my newest release, Ripening Passion (Passion Series, Book Two).
EXCERPT
Set Up: Claire and Max have spent the night at his home in Hastings-on-Hudson, and now they've just finished the breakfast he cooked…
"It's Saturday morning," Claire said evenly. "Do you plan on yard work this morning?"
"I told you I wasn't."
She nodded and wet her lips. "Grab your mug and follow me."
Claire left the kitchen heading for Max's office. She smiled when she heard Max's footsteps behind her.
Without uttering a word, she strode quickly to his desk and began moving stacks of paper to the floor. Claire had the desk nearly cleared before Max spoke.
"What are you doing, Claire? I didn't think you'd want to spend Saturday morning cleaning my office."
"I have no such plans," she said, crawling onto his desk. She stretched out on her side, resting her chin on her elbow. "Office desks have many uses." She flipped up her short skirt and reached around her butt to slip a finger in her exposed pussy.
"Have you ever fucked a woman on your desk? Maybe one of those cute coeds who flash their panties at you from the front row of the lecture hall?"
Max's fingers trembled fumbling at his belt buckle. He shook his head. "Never."
"Too bad, though I love being your first at most anything. Well, Professor, why don't you think of me as one of your older students looking for a little extra credit?"
She smiled as he kicked his jeans aside, then quickly tugged his polo shirt over his head. His stiff cock swung wildly.
"My, my, he is ready. Maybe I should've brought along some classmates."
BOOK INFORMATION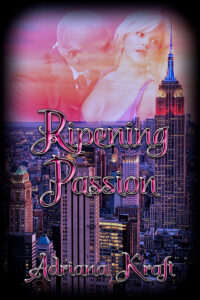 Title: Ripening Passion
Series: Passion Series, Book Two
Author: Adriana Kraft
Published by: eXtasy Books
ISBN: 978-1-4874-3813-5
Length: 254 pages, 75813 words
Publication Date: June 2, 2023
Genres: Erotic Romance, LGBTQIA, Contemporary Romance 
Tags: Menage, Bisexual, New York City, Later in Life
Heat Level: Four Flames
Pairings: MF, FF, FFF, FMF, MFM
BLURB
Can Max melt the Ice Queen? Should he even try?
Claire Johnson's dedication to sex—the cornerstone of her career—led her to help found the Center for Sexuality and Sex Practices. Now in her fifties, she knows the Center must keep pace with the rapidly growing Baby Boomer market, so she agrees to go back on camera for a series on sex and aging. But work with her nemesis?
Former English Professor Max Wilson has championed the cause of the Center ever since his now deceased wife sought the Center's help to rekindle the nearly extinguished sexual flames of their relationship. He loves working on camera and welcomes the challenge to perform with the svelte but icy temptress.
Sparks fly immediately on and off camera. The jury is out on whether either Max or Claire can transform those sparks into a fire of sexual desire for their viewers—let alone for each other.
BUY LINK
UNIVERSAL BOOK LINK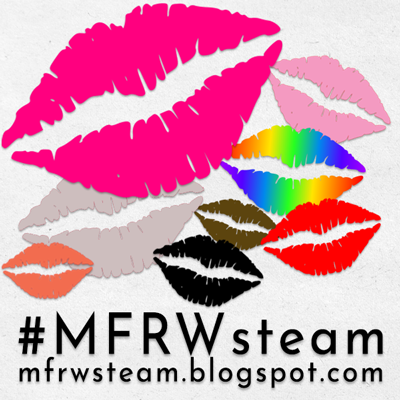 This is a blog hop – click  on the links to travel to the other posts!