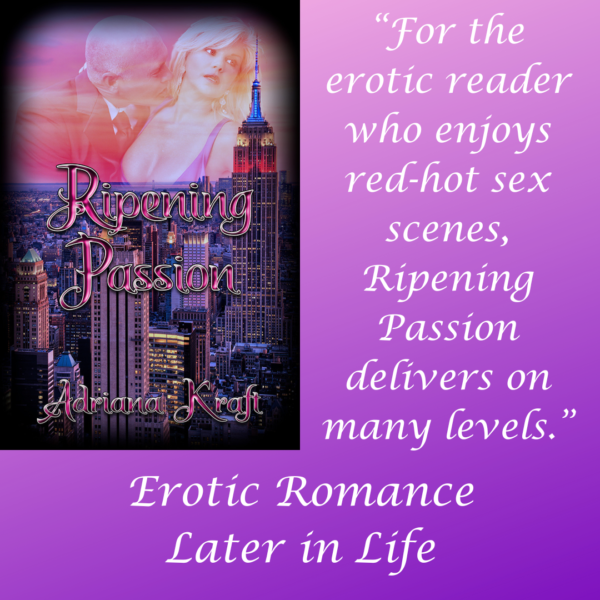 Welcome to the MFRW Steam Hop,
where the authors of Marketing for Romance Writers
entice you with steamy excerpts from their erotic romance stories.
Scroll to the end for more of this week's tempting excerpts.
For this month's steam, I'm sharing from my newest release, Ripening Passion (Passion Series, Book Two).
EXCERPT
Set-Up: Max and Claire have finally agreed to "practice" in preparation for being on camera in the Center's series on sex and aging…
Max parted Claire's robe only far enough to cradle a breast. She arched slightly into his palm. He caressed it with his thumb, then circled her nipple, careful not to touch it. Her skin heated each time he touched her. With his gaze locked on her as if intent on savoring her tiniest response, he covered her nipple with his thumb and pressed inward.
He might as well have pressed some internal starter switch. She mewled her pleasure, encouraging him, wanting more, determined not to hold anything back this time.
He smiled and dipped his head until his mouth covered her breast. Her hands moved as if being released from jail. She rubbed his bald head and playfully planted a wet kiss on it.
His tongue swirled around her nipple, teasing, tantalizing. His teeth nipped at the sensitive peak. He tugged on it. Cripes. He was coaxing her to the edge already.
She lifted his chin. He looked like a small boy awaiting his punishment. "That was lovely," she whispered. "But are you certain you don't need more to eat? We still have plenty of fruit."
"Positive," he said hoarsely. "I've developed quite a hunger for you."
She nodded. "Then let's move to the bed. This couch is getting a little cramped."
Grinning broadly, Max rose to his feet and bowed deeply. "At your service, madam. Lead the way."
Claire stood and shrugged off her robe. She was pleased to see his eyes widen as he took in her nakedness. He doffed his robe, and they both smiled at his half-stiff cock.
She led him by the hand to the bed. After pulling back the covers, she patted the bed, and he sat.
"I could use a little more nibbling myself," she said, dropping to her knees.
She encircled a hand around his semihard cock, then quickly took him into her mouth. She'd forgotten how much she loved the feel of a cock growing hard in her mouth and throat. Peeking up at the sight of pure delight on Max's face, she chuckled to herself. And so many women thought they had no power.
Slowly, she began bobbing up and down while Max's fingers combed her hair. She knew he wasn't in any danger of coming. That gave her freedom to explore his full length. She twisted her fingers around its base, then pressed its crown into her puffed out cheek. She took all of him until she could kiss his belly. Gingerly, she hefted his substantial testicles. He'd given up holding her and had leaned back on the bed, propping himself up on his palms. She winked at him, and he gave her a look of awe.
He held out a hand to her. "Why don't you join me on the bed? I want to pleasure you, too."
Reluctantly, she dropped him from her mouth. "Doing that for you gives me a lot of pleasure, too."
"You don't have to stop what you were doing. But I want to taste you too."
"That can be arranged," she said, crawling onto the bed.
Max helped her straddle his chest until he must've been eye to eye with her pussy. On her hands and knees above him, Claire relished the feel of his hands kneading her buttocks. Deliberately, she wagged her butt without lowering her loins. Max ran a thumb along one side of her pussy lips, and she nearly came unglued. So much for deliberate.
"You win." She chuckled, settling against his solid frame.
Immediately his chin, mouth, and nose glided up and down her folds.
"Ah," she moaned, "welcome to my table. No silverware needed. No napkin provided."
With Max occupied, Claire curled her fingers around his cock. To her delight, he'd softened some. She plopped him into her mouth, not at all displeased that she had to start over.
Only this time was different. Max seemed determined to have his cake and eat it too. She gasped as his tongue slithered down her crevice. He separated her pussy lips and wiggled his tongue side to side as he worked it to the top of her outer lips, then slowly back down.
Somewhere along his life journey he'd learned how to use his tongue.
BOOK INFORMATION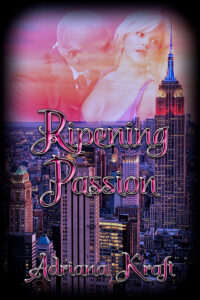 Title: Ripening Passion
Series: Passion Series, Book Two
Author: Adriana Kraft
Published by: eXtasy Books
ISBN: 978-1-4874-3813-5
Length: 254 pages, 75813 words
Publication Date: June 2, 2023
Genres: Erotic Romance, LGBTQIA, Contemporary Romance 
Tags: Menage, Bisexual, New York City, Later in Life
Heat Level: Four Flames
Pairings: MF, FF, FFF, FMF, MFM
BLURB
Can Max melt the Ice Queen? Should he even try?
Claire Johnson's dedication to sex—the cornerstone of her career—led her to help found the Center for Sexuality and Sex Practices. Now in her fifties, she knows the Center must keep pace with the rapidly growing Baby Boomer market, so she agrees to go back on camera for a series on sex and aging. But work with her nemesis?
Former English Professor Max Wilson has championed the cause of the Center ever since his now deceased wife sought the Center's help to rekindle the nearly extinguished sexual flames of their relationship. He loves working on camera and welcomes the challenge to perform with the svelte but icy temptress.
Sparks fly immediately on and off camera. The jury is out on whether either Max or Claire can transform those sparks into a fire of sexual desire for their viewers—let alone for each other.
BUY LINK
UNIVERSAL BOOK LINK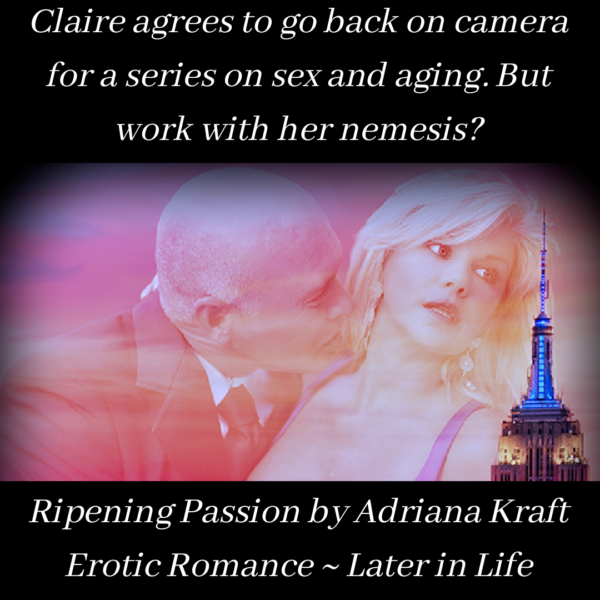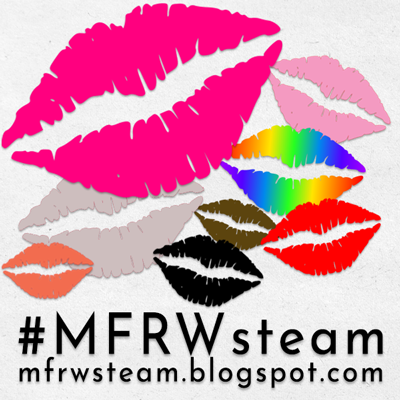 This is a blog hop – click  on the links to travel to the other posts!