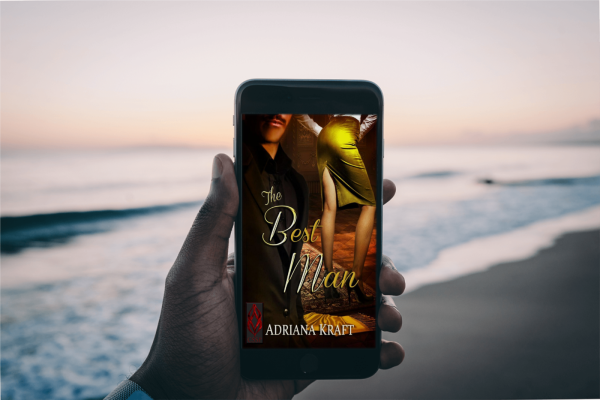 Welcome to MFRW Hooks, where the authors of Marketing for Romance Writers share snippets from their stories to entice you into wanting more. Be sure to click on the links at the end to travel!
In last week's Book Hook, Bad Boy Jared Jacobs was scoping out his prey, Kitty Paige, at the wedding dance. Today they meet:
EXCERPT
"May I have this dance, Ms. Paige?"
Trying to look appropriately surprised, Kitty peered into dark brown eyes that sparkled.
He clearly knew she wasn't surprised.
"Of course," she said, rising to her feet.
She let him guide her to the small dance floor. She moved into his arms, trying not to react to his warm smile. He was accustomed to holding a woman. He held her close comfortably, resting a hand on the rise of her rump. "I'm afraid you have me at a disadvantage," she said, eyeing him levelly. "You know my name, but I don't know yours."
"Jared Jacobs."
"Friend of the groom, or the bride? I'm afraid since Susan moved out here, I don't know most of her friends."
"I've been a friend of Brad's family for years. I've met Susan several times. You've done a fine job raising your daughter, Ms. Paige."
"Thank you. Do call me Kitty. Ms. Paige makes me sound too motherly. So do you live in Seattle?"
"Nope. I'm a fan of the sun. I work out of San Diego."
"That should be sunny enough. You say work out of. Don't you live there, too?"
"You're not only a beautiful woman and a lovely dancer, you're a good listener."
The music stopped for more toasts by the best man.
"And you're a bullshit artist." She laughed at his scowl. "I'm not easily charmed—unless I want to be. So you haven't answered my question."
BLURB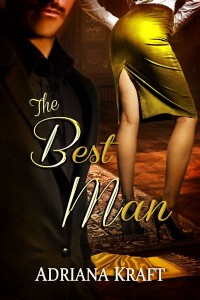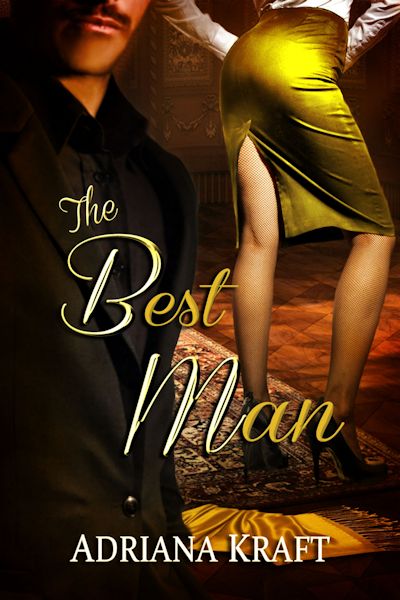 Bad boy meets bad girl
– is that all there is?
Passionate, hardworking, and every inch a businesswoman, Chicago realtor Kitty Paige likes her sex raw and edgy, and she sees no reason to limit herself to just one man. Never married and not quite forty, the striking blonde has successfully raised her daughter, Susan, and is already pushing her new-found freedom to the limits.
Wealthy commodities middleman and racehorse owner Jared Jacobs is father of the best man at Susan's wedding. He is smitten by the vision in yellow who exudes sex as she escorts her daughter down the aisle. Also single, the handsome mustached California ranch owner with mischievous eyes views his sex life as a series of splendid love affairs. He sets out to make Kitty next on the list.
Together and apart, their chemistry is explosive, and their sparkling repartee and steamy sex catch both partners by surprise. Jared is first to recognize he's fallen in love. When Kitty panics, can Jared finesse his every move and reel her in?
WHAT THEY'RE SAYING
Amazon Readers
Kitty and Jared are my new favorite characters. I love this book. It kept me on edge because Kitty was so unpredictable, which gave this story its twist and turns. Cheryl B.
The writing is excellent, and there's more to the wounded heroine than the facade she presents. Nicely done, Adriana. M. Varhalmi
Goodreads Readers
I loved Kitty and Jared.  Both are strong willed characters who will not run from their attraction. The Best Man is excellent. Sheila G.
This is my first experience with these authors (co-written) and I loved it! Kitty has no clue what is going to happen when she meets Jared at her daughter's wedding. Jared sees a vision in yellow and knows that he's got to conquer. And conquer he does, in all the right ways. Kathryn.
BUY LINK
UBL https://books2read.com/u/bzKpPq
Click on the links to travel to the rest of today's hooks: