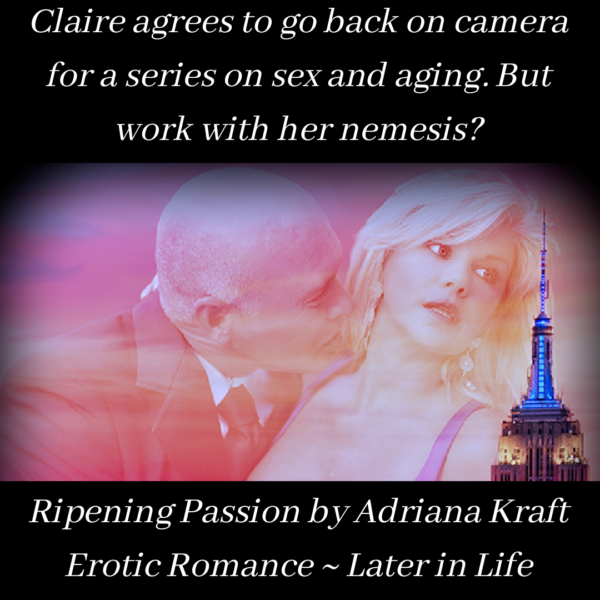 Out Now!
Passion Series, Book Two
Erotic Romance, Later in Life, LGBTQ
Welcome to MFRW Hooks, where the authors of Marketing for Romance Writers share snippets from their stories to entice you into wanting more. Be sure to click on the links at the end to travel!
EXCERPT
New York, New York, 2006
Set Up: After Max and Claire's disastrous first efforts on camera, Center co-director Melissa Hopkins Gage has decided to send them together on short notice to a conference retreat on sexuality and aging in Monterrey.
"We'll go," Claire said softly. "But don't get confused about the two of us, Missy. We are doing this for the Center. That's all." A small devilish smile crossed Claire's lips. "And just for the record, you have a long way to go before you match your aunt's and my skills at conniving."
Melissa shrugged her shoulders.
Max gave her credit for keeping her mouth shut once she'd won.
"And," Claire said, pointing her fingers, "this little switch in plans will cost the Center some extra dollars."
"What do you mean?"
"Max and I will require separate rooms."
Max laughed, then nodded his agreement. "Absolutely, if you want me to come back a sane man, then separate rooms are a necessity."
"I'll see what I can arrange at such late notice." Melissa grinned, bowed from the waist and waved goodbye. The door shut quietly behind her.
Claire stretched her neck, avoiding Max's gaze.
He could get up and help her with her muscle tension, but he wasn't about to do that. She could stew in her own juices. She'd been a thorn in his side for years—and it didn't look like he'd be rid of her anytime soon. He glanced at the door. Why couldn't Melissa stick to her own business? He loved that young woman a lot. Hell, she'd thrown him a lifeline. But she had no idea what she was asking of him.
He'd finally overcome his natural survival instincts to agree to having sex with Claire on camera for the good of the Center and for the cause that he and Agnes had so vigorously shared. But Melissa wanted him and Claire to share an intimacy like she shared with Harry. That was impossible. He and Claire had treaded far too much water over the years for that to happen.
"Well, are you going to say something?"
Max furrowed his brow at Claire, who ran her fingers through her shoulder-length blond hair. He'd rarely seen Claire show any vulnerability. This was one of those rare moments. Perhaps he should treasure it by seeing how long it would last. But then he'd never been good at torturing insects when he was a kid. "Guess we'll go learn about aging and sexuality. Wonder if there'll be any other attendees our age. Maybe they'll be like Melissa—talking about something they don't know."
"There's a lot that girl doesn't know."
BLURB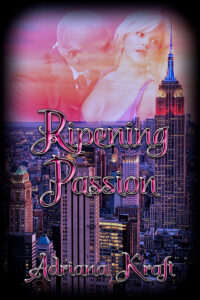 Can Max melt the Ice Queen? Should he even try?
Claire Johnson's dedication to sex—the cornerstone of her career—led her to help found the Center for Sexuality and Sex Practices. Now in her fifties, she knows the Center must keep pace with the rapidly growing Baby Boomer market, so she agrees to go back on camera for a series on sex and aging. But work with her nemesis?
Former English Professor Max Wilson has championed the cause of the Center ever since his now deceased wife sought the Center's help to rekindle the nearly extinguished sexual flames of their relationship. He loves working on camera and welcomes the challenge to perform with the svelte but icy temptress.
Sparks fly immediately on and off camera. The jury is out on whether either Max or Claire can transform those sparks into a fire of sexual desire for their viewers—let alone for each other.
BUY LINK
NOW AT YOUR FAVORITE EBOOK VENDORS
BOOK INFORMATION
Title: Ripening Passion
Series: Passion Series, Book Two
Author: Adriana Kraft
Published by: eXtasy Books
ISBN: 978-1-4874-3813-5
Length: 254 pages, 75813 words
Publication Date: June 2, 2023
Genres: Erotic Romance, LGBTQIA, Contemporary Romance 
Tags: Menage, Bisexual, New York City, Later in Life
Heat Level: Four Flames
Pairings: MF, FF, FFF, FMF, MFM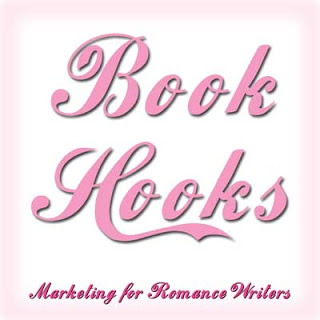 Click on the links to travel to the rest of the blog posts: