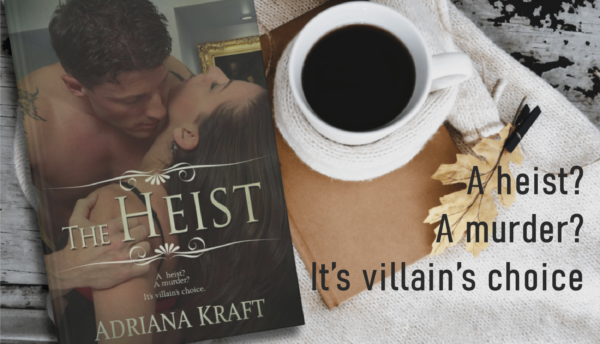 Welcome to Snippet Sunday – ten (or so) sentences from all your favorite romance authors! You'll find them all at this Facebook Group every Sunday:
https://www.facebook.com/groups/SnippetSunday/
We've spent the last eight weeks in the world of horse racing, following the Triple Crown races – now we're dipping into the world of art for a bit: The Heist, romantic suspense.
EXCERPT
Chapter 1
Kara Daniels swiveled in her desk chair to get a better look at her curator, Sasha Ivory.
"You've met this Ted Springs who's supposed to be dashing to our rescue?" Sasha spat out the question and pushed a strand of blond hair back into her fashionable pixie cut.
"Briefly," Kara responded, trying not to get caught up in Sasha's frustration. As director of the Nelson Museum, Kara had overall responsibility for the mid-sized institution, including security. She hugged her aching shoulders. The stress had been building ever since she'd arrived early that morning to open the building, only to discover it was already unlocked. "He's supposed to be very good at what he does."
BLURB
A special-order art theft? Tedious, but seamless – until small town museum director Kara Daniels calls in the experts. Furious her favorite trio of priceless impressionist paintings has been stolen from its traveling exhibit on her watch, Kara is determined to save not only the paintings, but her future in the art world. She'll stop at nothing to entrap the thief.
Ted Springs knows the underbelly of the criminal world a little closer than he might like—but he's turned it to good advantage, first as a police officer, and now as detective for the Upper Midwest Arts Council. His job? To guarantee the security of the valuable paintings in the Council's traveling exhibits.
Heat sizzles when Ted and Kara collide—can they work together, before it's too late?
BUY LINK