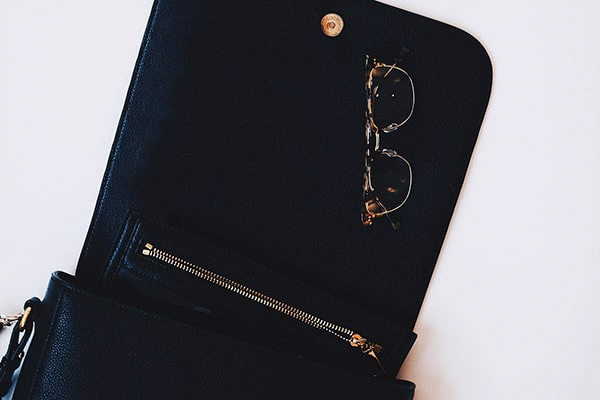 A single wrong assumption can be costly…
I'm so excited for this new release! It's been a long labor of love – the finale to the Passion series, set in a fictional center for sex studies and sexuality.
Welcome to MFRW Hooks, where the authors of Marketing for Romance Writers
share snippets from their stories to entice you into wanting more.
Be sure to click on the links at the end to travel!
EXCERPT
New York, New York 2014
Continuing where we left off last week: Detective Tom Walker has just met the subject of his investigation…Now we're in Rosanne's point of view:
Glancing in her rearview mirror at the detective fuming near his car, Rosanne couldn't suppress a shudder. While she and Simone always knew they'd have to have a lot of luck not to attract the attention of a cop before completing their research, it still was a little unnerving to come face to face with one. He'd nearly spoiled her day. Her early-morning rendezvous with Ben had provided a wealth of information on the life of the over-the-road trucker.
And then the cop was waiting for her. He'd acted rather befuddled by her presence. She liked that, a lot. She hadn't been afraid he'd arrest her. He had no evidence, because there was no evidence to get. She might be a working girl, but not the kind he suspected.
She checked her mirror. Would he follow her? She shook her head. He probably already knew who she was. She'd seen him nosing around a couple times. And he'd followed her the previous week to the car rental. He probably already had her name and address, but he'd seemed more than a little puzzled by her card.
Maybe he'd give up now that he'd confronted her. She smacked her lips. Detective Walker didn't strike her as a man who gave up easily. Would he stalk her? Would he come to the Center to question her, or Melissa and Harry Gage, the Center directors? If he did, he'd be in for a surprise or two.
She'd have to warn her friends and mentors about his interest, not that the Center activities hadn't been scrutinized before. There were many folks out there—too many—who didn't appreciate the mission of the Center to foster healthy sexual relationships across the lifespan. Toward that end, the Center produced and distributed instructional videos affirming most forms of sexual practices between consenting adults, as well as a catalogue of toys, lubricants, and other sexual aides. Its work had become more sophisticated and more embracing since its inception in the mid-sixties. Its market had also grown geometrically.
She was proud of her work and knew firsthand how the Center had helped to save marriages. If it hadn't been for the Center, she wasn't certain her own grandparents would've made it. It was Grandma Agnes who had sought help from the Center and encouraged Grandpa Max to volunteer with her. Their work on camera had drawn considerable praise and offered hope to many older couples. After Grandma Agnes died, Grandpa Max eventually hooked up with Claire Johnson, who'd spent her entire career with the Center—the woman Grandma Agnes had sought out as her coach.
Rosanne ran a brush through her short hair. And now it was her turn to promote the work of the Center. She peeked at the rearview mirror. And no damn cop was going to make her think less of her work.
Grinning at the memory of his gaze roving over her, she couldn't help but wonder if he'd go out and rent a semi and call her. She was familiar with that look. For a moment, he hadn't been a cop assessing a suspect. He'd been an aroused man assessing a woman.
BLURB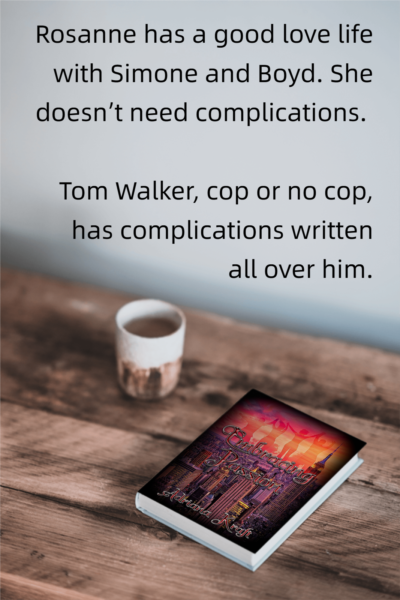 Now in her late twenties, Rosanne Falcon's life has finally come together—a Ph.D., a prestigious research job, and two exquisite lovers, one of each gender, to complete the package. The intense bond she shares with Simone Stone was augmented rather than broken when Simone met and married Boyd Roberts, and the three have forged a fulfilling polyamory relationship. More would only be trouble.
Widowed by a tragic accident several years earlier, Detective Thomas Walker is nearing retirement after twenty years on the police force and ready to change careers. Fully convinced the hot redhead who meets truckers at the rest area he's staked out is a prostitute, he sets out to build his case against her. He is dead wrong, but each layer he uncovers of what she really does for a living challenges long held assumptions. Can he overcome his deep-seated bias to make room for what's possible?
BUY LINK
Now available at all ebook stores!
UNIVERSAL LINK
Be sure to click on the links to travel to the rest of today's exciting excerpts!