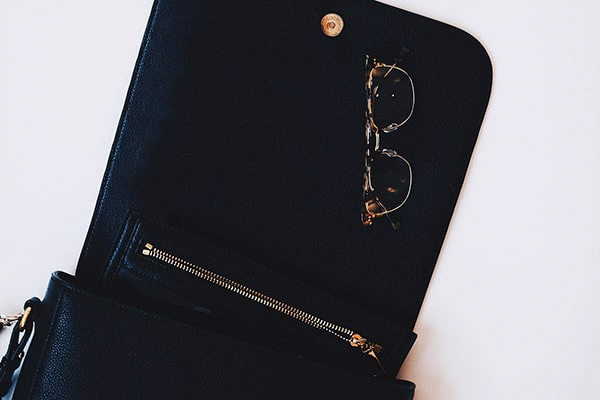 A single wrong assumption can be costly…
I'm so excited to see this book hit the stands this coming Friday. It's been a long labor of love – the finale to the Passion series, set in a fictional center for sex studies and sexuality.
Welcome to MFRW Hooks, where the authors of Marketing for Romance Writers
share snippets from their stories to entice you into wanting more.
Be sure to click on the links at the end to travel!
EXCERPT
New York, New York 2014
Chapter One
"You're telling me she's doing nothing illegal?" Detective Thomas Walker remained stoic, assessing the graying man and woman he'd known for years. He'd stopped by the rest area kiosk to determine whether the couple managing the place was aware of the young redhead operating out of their parking area.
Raymond Stevens shrugged, and his wife, Nora, shook her head. "Dee's a sweet girl," Nora said. "She's stopped by a few times with fresh coffee and doughnuts. She has a delightful smile and a big heart."
"Coffee and doughnuts?" The damn woman was brazen, if not smart. These two wouldn't likely testify against her. "What about you, Ray?"
The older man shrugged again and glanced at his wife. "She's a nice girl. Not breaking any laws that I know of. She doesn't camp overnight. I've been here at midnight, and the parking lot is empty. Sometimes her car is here before seven when we open. Of course, it's not like she's around on a daily basis."
Tom shook his head and glanced at his watch. If she was on schedule, she was due back in about twenty minutes. He'd watched this drama unfold several times now. She'd have a car—an empty rental car—parked at the south end of the parking area. A trucker would pull through the parking area designated for trucks no later than mid-morning and stop across from her vehicle. The redhead would often kiss the driver before climbing down from the cab and strolling to her car as if she didn't have a care in the world. The trucker would then be on his way.
And she was a nice girl doing nothing illegal? "Do you suppose she has a special interest in semis?" he said, more sharply than he'd intended.
"She's not a whore," Nora retorted, tucking a strand of hair back into her silver bun, "if that's what you're thinking."
"Really?"
"We're not naïve," Nora protested, "but several truckers over the past several months have talked to us about Dee. They praise her like she's a modern-day Florence Nightingale. They're discreet, never going into detail, but it's clear they'll defend her any way they have to. They describe her in glowing terms as easy going, a good listener, fun to laugh with."
"I bet. She must be worth a lot."
"Nora already said the girl's not a prostitute." Raymond bristled. "Whatever Dee does with those guys, she doesn't charge a dime."
Scowling, Tom said, "How do you know that?"
"We were more than a little curious at first when we realized there was a pattern of a woman parking a car here to go off with truckers. We wanted to be sure we weren't being misused."
"And the truckers talk to you about her? About not paying?"
"I don't think anyone is trying to hide much," Nora pointed out. The sixty-something woman's eyes sparkled. "The guys probably aren't telling their wives about her, if they have wives."
"But they tell you?"
Raymond chuckled. "People coming through the rest area seldom tell us their names."
Tom checked his watch again. The Stevenses smiled at him. "Thanks, I'd better be going."
Nora nodded. "She should be back soon. She's usually quite punctual."
"Another plus, I assume. She must have a lot of repeat customers if she's so damn good."
"They're not customers, and she'll only go off with a trucker once," Nora responded.
"Once? You sure?" That didn't compute at all. Repeat customers was the foundation of the prostitution trade.
"Once." Nora clucked at him. "Doesn't that make Dee even more mysterious, perhaps more special to the guys? She's almost like a mirage."
"Or a will-o'-the-wisp," Raymond said with a trace of awe.
"Oh, I do hope you get to meet her, Detective. You'll find out that what we're saying is true." Nora beamed at him. "I'm sure you'll like our Dee."
"You bet I'm going to meet her," he grumbled.
Tom walked toward his car, which he'd left parked next to the rental. He'd meet Dee, all right. Only her name wasn't Dee. It was Rosanne Falcon.
BLURB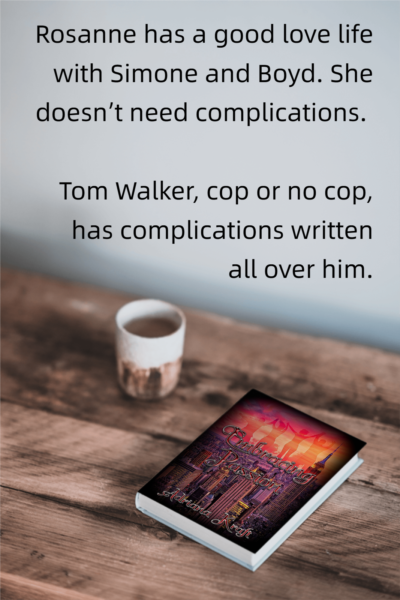 Now in her late twenties, Rosanne Falcon's life has finally come together—a Ph.D., a prestigious research job, and two exquisite lovers, one of each gender, to complete the package. The intense bond she shares with Simone Stone was augmented rather than broken when Simone met and married Boyd Roberts, and the three have forged a fulfilling polyamory relationship. More would only be trouble.
Widowed by a tragic accident several years earlier, Detective Thomas Walker is nearing retirement after twenty years on the police force and ready to change careers. Fully convinced the hot redhead who meets truckers at the rest area he's staked out is a prostitute, he sets out to build his case against her. He is dead wrong, but each layer he uncovers of what she really does for a living challenges long held assumptions. Can he overcome his deep-seated bias to make room for what's possible?
BUY LINK
Coming Friday to Extasy Books
https://www.extasybooks.com/coming-soon/Embracing-Passion
Available soon at all your favorite ebook vendors, also coming in print.
Be sure to click on the links to travel to the rest of today's exciting excerpts!