Welcome to MidWeek Tease, where authors share tempting snippets to tide you over till the weekend. A huge shout out to author Angelica Dawson for hosting our blog hop every week!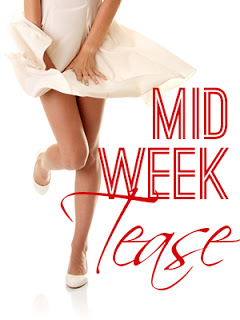 Coming to Extasy Books this Friday! Pre-Order HERE
What could college English Professor Caitlin Shanahan ever
have in common with the brash carpenter Kurt Davis?
The sexy sprite Meghan Keenan, that's what.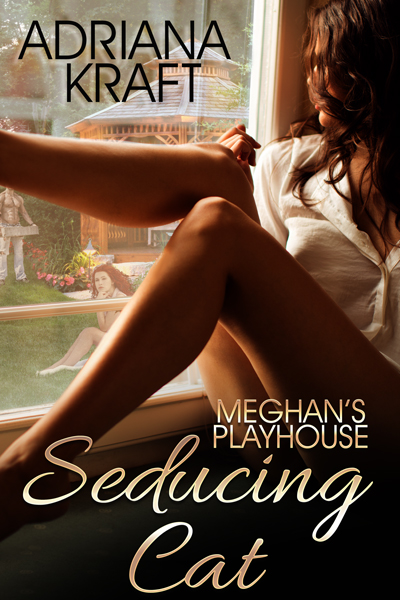 BLURB
Level headed English Professor Caitlin Shanahan has finally earned tenure and purchased the century-old two-story house of her dreams in the college town of Burntside, Wisconsin—at thirty-four, she'd better face facts: her future is teaching college and writing plays, not falling in love.  So why is she so drawn to foxy little hometown actress Meghan Keenan, who's rented her upstairs apartment, or worse, to the girl's gorgeous hunk of a lover Kurt Davis, a carpenter who's never even been to college?
Twenty-year-old Meg has a plan. First she'll seduce the reluctant professor, then she'll share her sexual delights with both Cat and her brawny carpenter, and when she's successfully brought them together, she can make her escape and explore what's beyond the only town she's ever lived in.
Kurt can't stand the up-tight professor who's hired him to build a gazebo and refurbish her old house—the house he wanted for himself. Even if Meg's scheme succeeds, he knows Caitlin would never look at him twice.  No need to go there in his fantasies…
EXCERPT
Set Up: Meg has been suntanning in the nude…
Peering through shuttered eyelashes, Meg Keenan nearly purred. She'd seen the tall figure of Cat Shanahan leave the curtained window. Apparently the lanky redhead had no idea the sun struck the window in a way that showed her slim form off to nice advantage.
Meg snickered. Why else would she choose this particular time of day to come out onto the sundeck? Because the sun shining on the window exposed Cat to her view almost as much as she was exposed to Cat's.
At least she had the woman's attention. Meg closed her eyelids and exhaled slowly. Soon she'd have Cat's body.
Stretching languidly, Meg smiled and sat up. Her plan was proceeding quite nicely. Kurt had been pissed she'd rented the professor's upstairs apartment. Though Meg was quite comfortable being a townie, Kurt carried a chip on his shoulder about town-gown tensions. Was that part of why he'd never gone to college in spite of doing so well in high school? Instead, he and Jack Mobly had established a construction company. At twenty-four, Kurt had a certain amount of control over his life that Meg envied. He didn't seem to care that there was a world outside Burntside, Wisconsin.
She, on the other hand, needed to see beyond the horizon. She hadn't found her ticket out just yet, but she knew she'd find a way. Fortunately, they both knew that.
While she and Kurt had been lovers for two years, neither suffered under the illusion of any long-term commitments. She'd known him all her life. And they were very compatible lovers. What one partner didn't think of, the other did, and being together meant they could enjoy their fascination with sex without having to deal with the meat market. Their relationship was one of convenience, yet quite satisfying.
But Meg was ready to leave Burntside, and she wanted Kurt to have something he didn't even know he wanted. She wanted him to have Professor Caitlin Shanahan. And she'd given herself the assignment to make that happen.
~o~             ~o~               ~o~
All the marvelous authors below have teases waiting for you – click to travel!