Our giveaway of an autographed print copy of Willow Smoke lasts all month – of course, you can always read it free at Kindle Unlimited!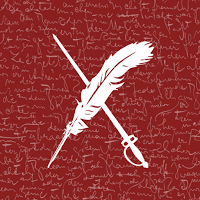 Contest details after our Sunday Snippet.
This May/September romantic suspense follows the teenage waif from the group home where Cassie worked in Book One. No longer a teenager, Daisy is carving a life for herself in spite of threats from her past.
Today's excerpt comes immediately after last Sunday's, where Daisy asked the stranger what he's doing in her Arlington Park barn.
EXCERPT
Daisy knew how to protect herself from males — she'd been doing that for years. That wasn't the problem. The guy was probably old enough to be her father. But he was dangerous; she just didn't know how, yet. "And do you have a name? Who let you in here? You know you got to have a pass to be back here."
"Good God kid, do you always welcome people by putting your dukes up first?" The man dug a visitor's badge out of his pocket. "Will this help?" he asked, handing it to her. "The name's Nicholas Underwood. My friends call me Nick."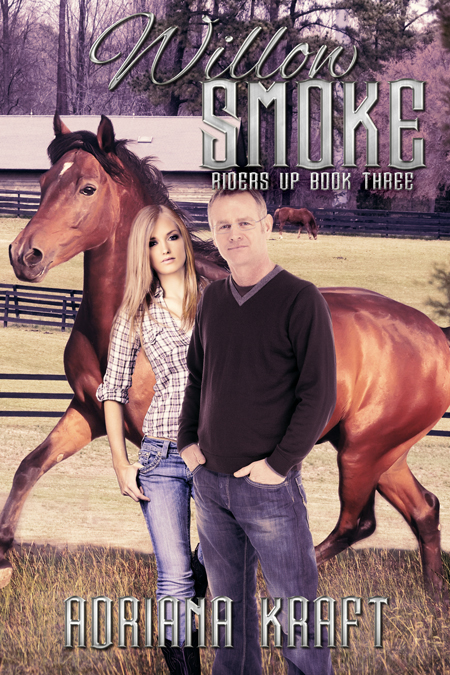 Riders Up
Book Three:
Willow Smoke
BLURB
When the chips are down, there's nobody there. Willowy blonde Daisy Matthews has survived the Chicago streets with this mantra, but she's unprepared for the much older Nick Underwood's urgent pursuit. The wealthy businessman receives a thoroughbred in payment for a bad debt and is thrust into Daisy's world. She teaches him about horse racing; he teaches her about love. When Daisy's seamy brother-in-law threatens Nick's safety, she doggedly tries to stop him by herself, but flees to the familiar streets when he attacks. Can Nick find her in time – and if he does, will she still want him?
a Rafflecopter giveaway