Welcome to MidWeek Tease, where authors share tempting snippets to tide you over till the weekend. A huge shout out to author Angelica Dawson for hosting our blog hop every week!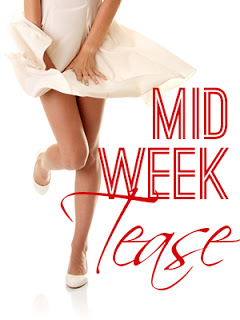 We're continuing to offer you snippets from our most recent release, the erotic romance Seducing Cat. Last week we dropped in on Cat's first kiss with Kurt–but before that, Cat experienced another very important first kiss…
What could college English Professor Caitlin Shanahan ever have in common with the brash carpenter Kurt Davis?  The sexy sprite Meghan Keenan, that's what.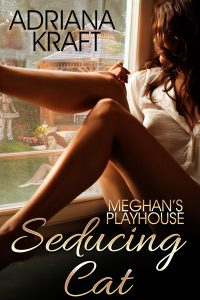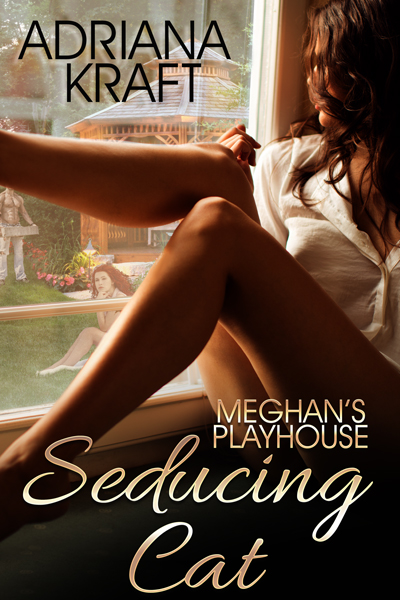 Meghan's Playhouse
Book One
May, 2017
Extasy Books
Novella, 28,000 words
Cover by Syneca Featherstone
Heat Rating
Four Flames:
Explicit sex: M/F, F/F;
Ménage: F/F/M, F/M/F;
anal sex; sex toys
EXCERPT
"Cat!"
Caitlin stepped out into the foyer to see Meg dashing toward her holding out a newspaper and grinning from ear to ear.
"What is it?"
"We're in the paper," Meg said breathlessly. "Both of us."
"Let me see." Caitlin scanned the article. "Sure enough. This is the best marketing we could hope for."
"Weren't you interviewed for this piece?"
Caitlin smiled. "Yes, I'd forgotten. I didn't think much about it at the time. I thought the reporter was doing some background stuff she might use at some point in the future."
Meg hugged herself and whirled around. "Well, the future is now! Do you really think I'm an exceptional actress?"
"I said it, didn't I?" Caitlin knew it probably wasn't the right moment, but she forged ahead anyway. "You could go a long way if you'd go to a drama school. It could be a conservatory or a college. You just need some polishing, and better coaching than I can provide."
"You're an excellent coach, Cat. You inspire me and give me so much. I don't want anybody else." Meg's smiled beamed as much warmth as the sun. "I only want you."
Caitlin's thanks never escaped her lips, because they were covered by Meg's.
BUY LINKS

~ o ~ ~ o ~ ~ o ~ ~ o ~
Be sure to check out the great teases from the authors below!