Welcome to the MFRW Steam Hop,
where the authors of Marketing for Romance Writers
entice you with steamy excerpts from their erotic romance stories.
Scroll to the end for more of this week's tempting excerpts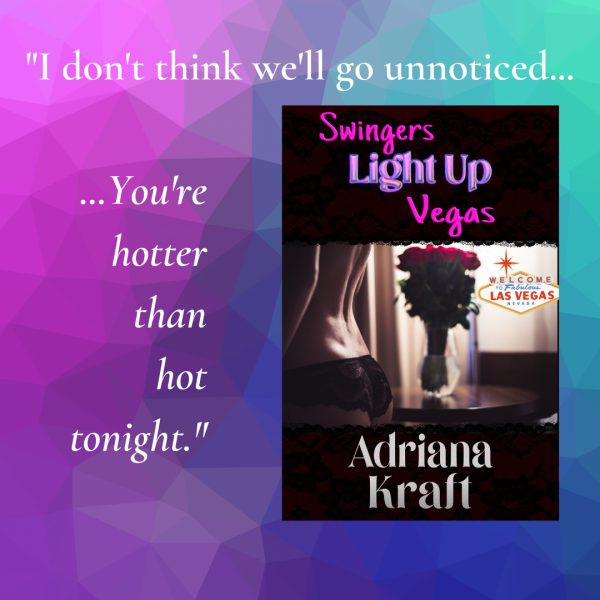 Take a peek into the erotically charged swing lifestyle with my new short story, available for pre-order now!
BOOK INFO
Genre: Erotic Romance, Bisexual, Later in Life
Release Date: January 30, 2023
Length: 5K words
Price: 99 cents
Pre Order Universal Link
BLURB
What happens in Vegas…
Swingers Dan and Ginger head to Las Vegas to celebrate Ginger's fiftieth birthday. Through their friends back home, they've scored a free week at a posh Vegas resort condominium. They fill their days with every iconic Las Vegas experience they can dream up. But by night? They're determined not to leave Vegas without sampling what it has to offer in the erotically charged swing lifestyle. A Vegas swing club beckons – will it live up to their fantasies?
EXCERPT
Set Up: The couple they'd planned to meet has cancelled, but Dan and Ginger head to the club anyway, where they connect with Michael and Lai,,,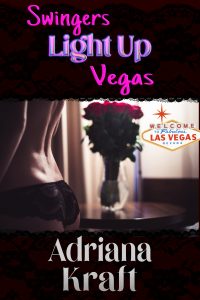 "I hope we're making up for Melinda and Alan having to cancel on you at the last minute." Michael nuzzled Ginger's ear. "I'm sure glad you guys decided to continue on to the club. Melinda texted us right after she texted you, hoping that we'd be here tonight. Perhaps it's karma."
"Perhaps." Ginger glanced down at Lai's small hand, which was lightly brushing her other thigh.
"You like?" Lai asked softly.
Ginger nodded. She squeezed Lai's bare thigh in response. Lai wore a micro skirt which had done little to conceal a tiny bare pussy.
"You want?"
Ginger swallowed. "Oh, yeah."
And don't forget the rest of today's steamy excerpts!