I've been so busy with my newest release, A Reluctant Santa, that I've forgotten to tell you about what's coming next!
Swingers Light Up Vegas will release on January 30. Stay tuned for the Cover Reveal next Monday, January 2, here at the blog, on Twitter, on Facebook, and on Instagram!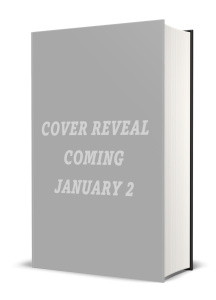 On our trip to Las Vegas in November, we scoured the city for photos and adventures we could gift to a pair of our characters. We created a (very) short story to give our readers a sample of the highly charged erotic world enjoyed by a fictional mid-life couple in the swing lifestyle.
Here are some of our favorite photos:
One of the places we've stayed sported a Lazy River, which we fell in love with. There are several more at other venues across the city. And no, we're not going to be specific, either about where we stayed, or where we sent our fictional couple to stay!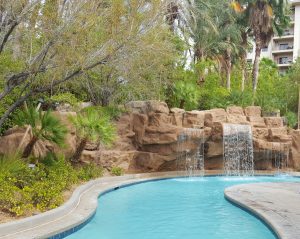 The High Roller LINQ sure lights up the sky at night!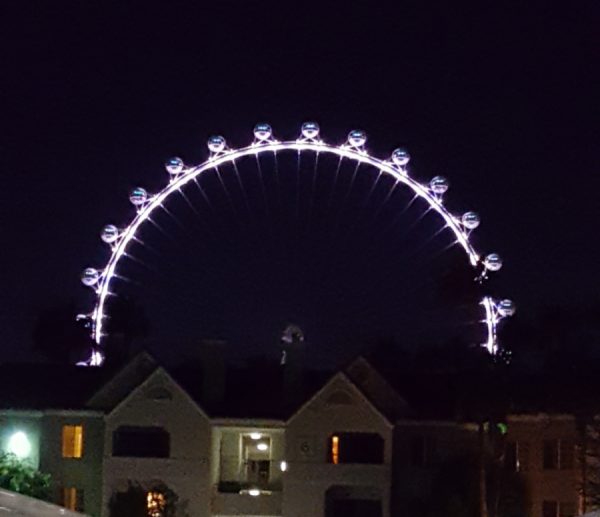 Here's the view from the lounge at the top of the Stratosphere, just after dusk: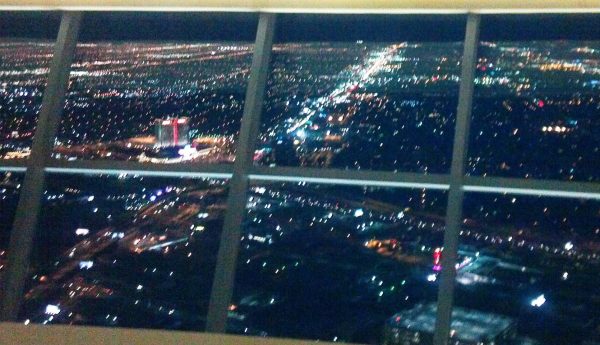 The view out our window:

We're looking west – the Alliant stadium is on the left, and the view sweeps northward up the Strip from there. Sunset was stunning, every night!
We were hoping something from one of these photos could be used on the cover. Did we succeed? Stay tuned for our upcoming cover reveal, on January 2.
Oh – did you think we were going to share pics of a Swing Club? This is a fictional pair, remember? However, you might enjoy our blog post about a swing club we were privileged to interview and visit a few years ago:
https://adrianakraft.com/swing-lifestyle/stay-sexy-behind-the-scenes-at-a-real-swing-club/