Home
Just Released!
Detour Ahead (Riders Up, Book 4)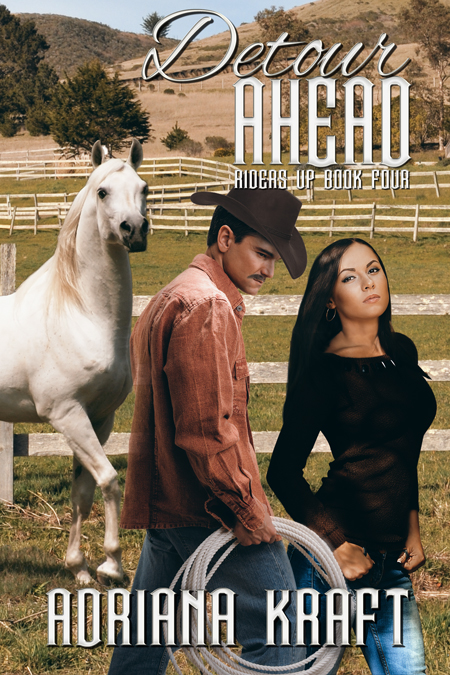 Threatened race horses, city slicker attorney,
sexy California wrangler—what can possibly go wrong?
Hot-shot Chicago prosecuting attorney Traci Steele works tirelessly keeping rapists off the street to prevent other women from suffering the hell she's endured, so she resists her friends' insistence that she take a two month R&R in their California Live Oak condo—until they persuade her to help their rancher friend as a private investigator.
Though he runs the stables at Live Oak, well-muscled mustached wrangler Scott McCord much prefers working with the race horses he trains at his ranch, and he can't believe his old friends have sent a greenhorn female to help him with horse troubles.
The improbable dance between this mismatched pair barely fits in around the escalating suspense of whoever's after Scott's horses. Traci is as tenacious in her sleuthing as she is terrified about her inability to ever love a man. Can Scott succeed in gentling her – like he does his horses – before she flees in panic?
REVIEWS
Night Owl Reviews Top Pick This is a story about letting go of your past so you can move on to your future. It is a story about letting go of being the victim and becoming a survivor…Add into this touching story of recovery a mystery that will keep you guessing to the very end, and you've got a story you won't be able to put down. Angi
You Gotta Read Reviews Rich in romance and suspense, this book had me mesmerized from the first page. I was definitely drawn toward the main character, Traci, and all of the emotional barriers that she faced… a sensational job of combining just the right amount of suspense with a sauciness that leaves you longing for more. Run, don't walk to your nearest book store for this sensational book. Val
BUY LINK     Amazon
RECENT RELEASES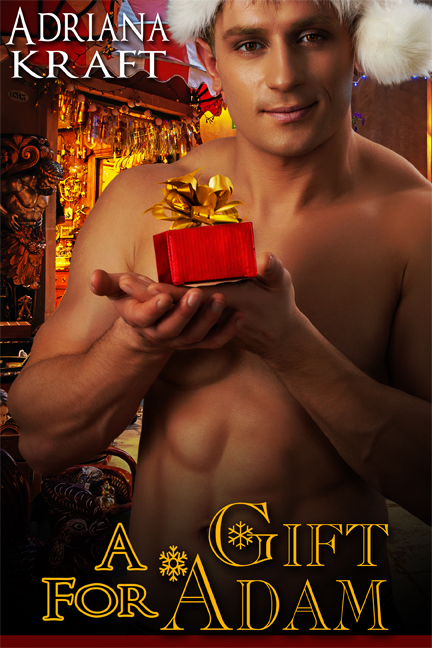 A Gift for Adam
Home and Garden assistant manager Evie Strand has painstakingly embroidered a set of seven thongs as a gag gift for her best friend—only she brought the wrong box to the store Christmas party, and now Adam Grant from Automotive is holding them up for everyone to see: Kiss my…, Tight Fit—could things get any worse? Adam may seem like a total rake, but he can tell Evie's deeply embarrassed and he resolves to make it up to her. Who knew where a simple dinner date would lead?
BUY LINK Amazon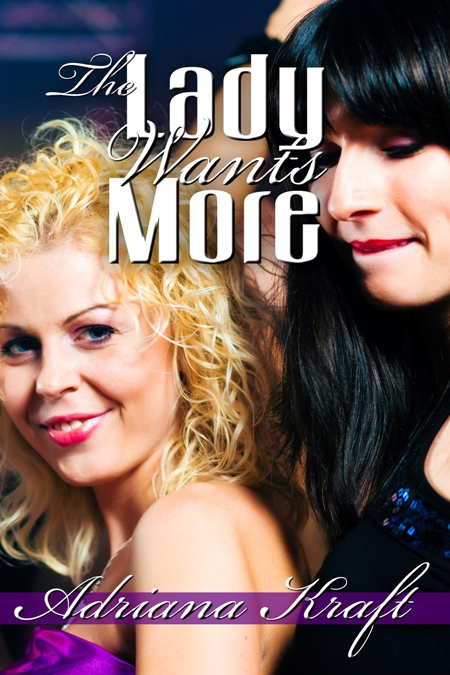 The Lady Wants More ~ A Bisexual Love Story
Janet Baxter keeps her post-divorce life neatly compartmentalized: Secure job, spacious Westchester County home, successful adult children, dependable community volunteer activities. Why is she drawn—for the first time ever—to attend her twenty-year college reunion in New York City?
Always a free spirit, Brenda Cassidy is comfortably bisexual and has no plans to ever settle down. But a fling? The reappearance of svelte, reserved Janet Baxter in Brenda's life is nothing less than a gift, worthy of every enticement Brenda can conjure up. Can Brenda seduce Janet into an endless night of the lovemaking they enjoyed too briefly as college roommates? What if the lady wants more?
BUY LINK  Amazon  
When the chips are down, there's nobody there. Willowy blond Daisy Matthews has survived the Chicago streets with this mantra but is unprepared for the much older Nick Underwood's urgent pursuit. "Suspenseful, intriguing and truly romantic! What a fabulous story of the blending of two worlds" Risha C, Goodreads Reviewer
Buy Link Amazon
July, 2014
A heist? A murder? It's villain's choice.
REVIEWS:
Five stars at Goodreads: "The sex is hot and I loved the phone sex scenes. Never did I expect the ending. It was brilliant. The Heist is a winner!" Sheila G.
Five stars at Amazon: "Very hot…engaging, entertaining, funny and serious, well written and extremely enjoyable to read." Donna H.
BUY LINK Amazon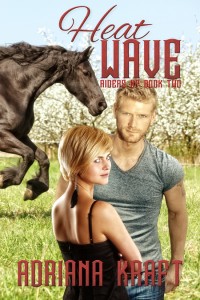 Heat Wave
Riders Up, Book Two
May, 2014
Hang onto the land – but at what cost?
Feisty widow hires ace racehorse trainer to salvage
her family's heritage. Can they survive escalating threats
to life and limb?
REVIEWS:
Five stars at Goodreads: Heartfelt with mystery and hope…made me cry. Spot on interplay between the main characters…well written and extremely enjoyable to read. Donna H.
Five stars at Amazon: I felt like I was on a roller coaster reading this story! Laughing one second, then felt like crying the next, always on the edge wanting to know what is going to happen next. Amy B.
BUY LINK
Book Twelve
February, 2014
Friends with Benefits—what if some of those friends seek exclusivity?
BUY LINKS
December, 2013
She's desperately seeking a sex tutor –
what if he demands total control?
BUY LINK  Amazon
 4.5 Blue Ribbons at Romance Junkies  Ms. Kraft has a gift for pleasing the reader with vivid imagery and erotic language. Fasten your seat belts – this story is one hot ride that you don't want to miss. Deborah
We're thrilled to see this book re-released! One of our earliest erotic stories, it was first pubbed in 2007 by a publishing house that folded not long after, so we never even knew if it had any sales. It's been thoroughly re-edited, but the story is unchanged.