Home
JUST RELEASED!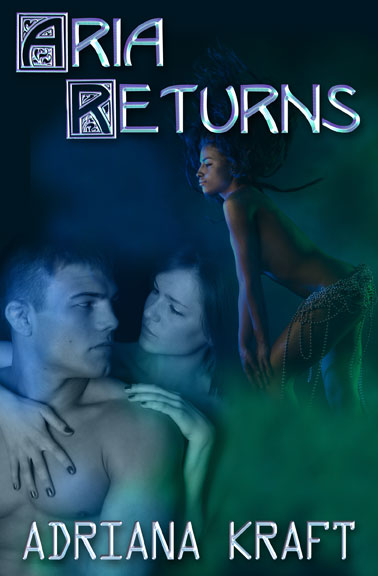 Available at Extasy Books
Can the immortal love goddess Aria heal not one but two traumatized hearts—and if she succeeds, will those hearts open to each other?
BLURB
Traumatized by the boyfriend from hell, Amber Heath makes a desperate plea for help—and is shocked when the immortal love goddess Aria materializes and whisks her away to a nineteenth century Carnivale.
Jeff Conway is still reeling from his fiancé's betrayal and not about to risk his heart. But he's more than willing to play with the spunky sprite Aria brings to meet him at Carnivale.
Sometimes watching, sometimes joining in, and always coaching, Aria launches Amber and Jeff on an erotic journey back to health and playfulness. But even the love goddess can't force them to love each other.
COMING SOON!!
On May 31 we will launch our indie imprint, B&B Publishing, with the release of our erotic romance novel The Best Man. Watch this space for release announcements and buy links!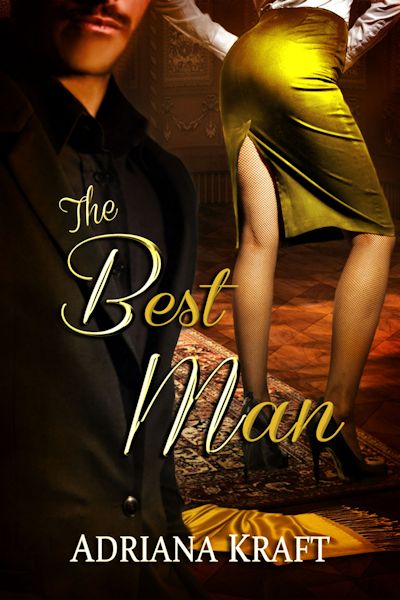 Bad boy meets bad girl – is that all there is?
Passionate, hard working and every inch a business woman,Chicago realtor Kitty Paige likes her sex raw and edgy, and sees no reason to limit herself to just one man. Never married and not quite forty, the striking blonde has successfully raised her daughter, Susan, and is already pushing her new-found freedom to the limits.
Wealthy commodities middle-man and race horse owner Jared Jacobs is father of the best man at Susan's wedding. He is smitten by the vision in yellow who exudes sex as she escorts her daughter down the aisle. Also single, the handsome mustached California ranch owner with mischievous eyes views his sex life as a series of splendid love affairs, and sets out to make Kitty next on the list.
Together and apart, their chemistry is explosive, and their sparkling repartee and steamy sex catch both partners by surprise. Jared is first to recognize he's fallen in love. When Kitty panics, can Jared finesse his every move and reel her in?
RECENT RELEASES: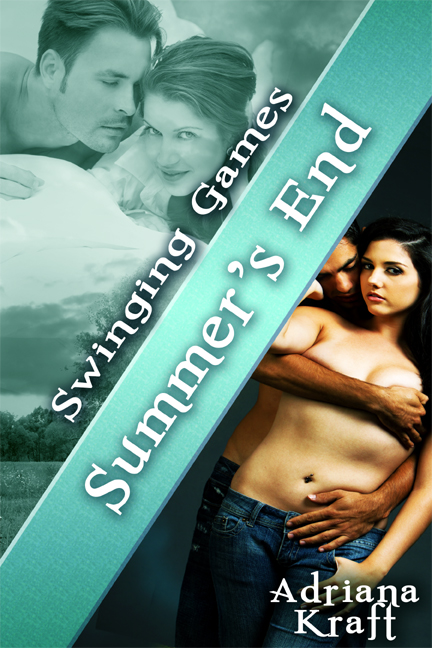 Summer's End (Swinging Games: Book Eleven)
You gotta play the game to the fullest. You never know when it will end.
Available at Extasy Books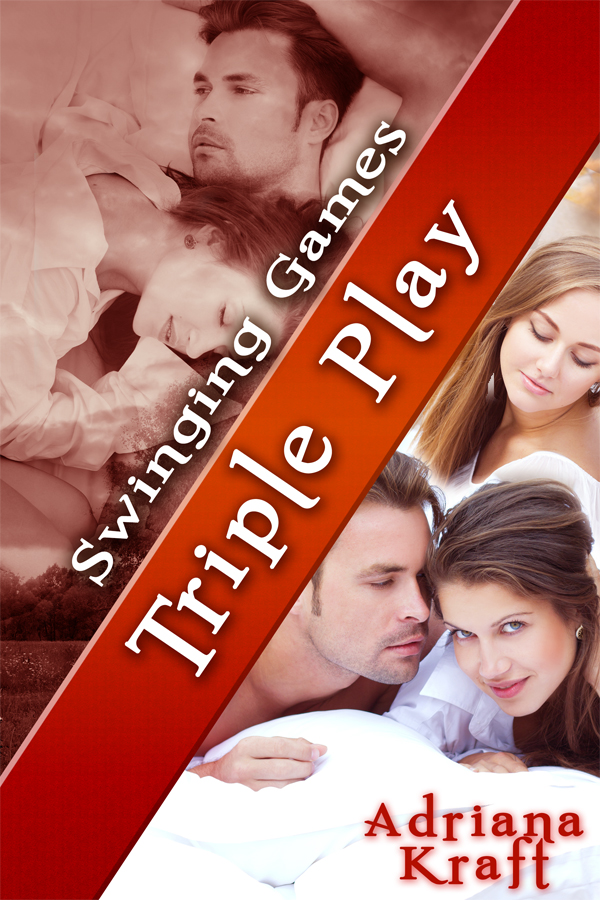 Triple Play (Swinging Games: Book Ten)
Threesomes are so tempting…but can they last?
Available at Extasy Books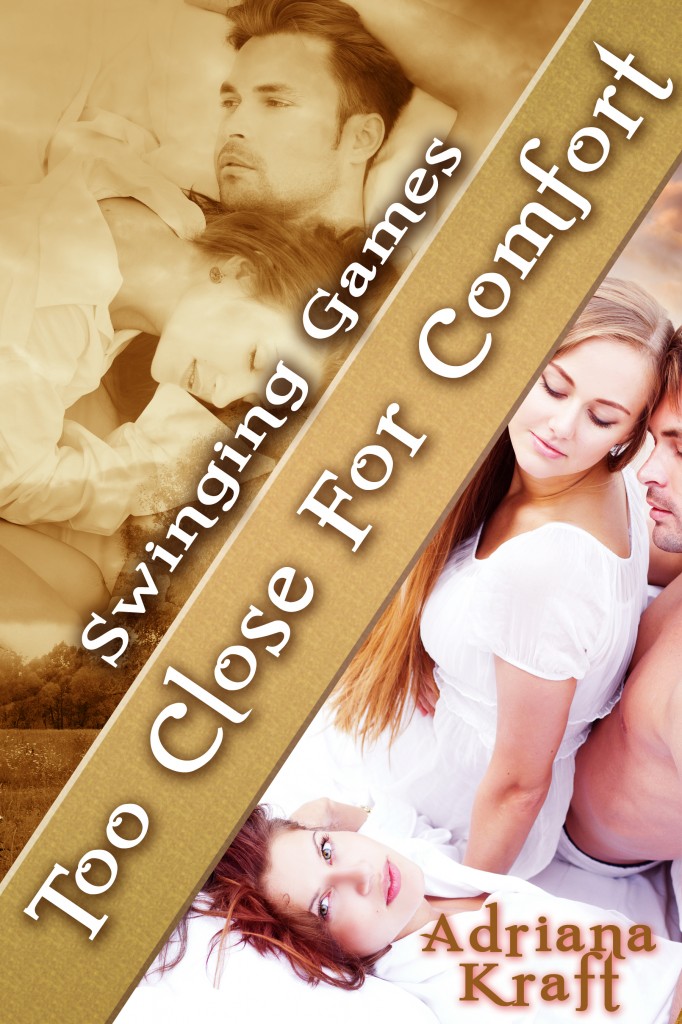 Too Close for Comfort (Swinging Games: Book Nine)
The sought-after Unicorn, so elusive in the Swing Lifestyle. Now that Sarah Creston has materialized in Jen and Brett Andrews' bed, what's next? 
http://adrianakraft.com/books/too-close-for-comfort-swinging-games/
"Accidental Contact" in Sapphic Planet 
Natalie and the much younger Bridgette are real estate agents who've often travelled together for business seminars. Now they're snowbound in New York City in a hotel room with only one bed. Will Natalie dare to make her move?
http://adrianakraft.com/books/accidental-contact/
Smoldering Passion (Passion Series, Book Two)
Passionate about sex but relationship-phobic, Claire Johnson is about to meet her match. Can Max Wilson hang on for the ride with the icy temptress?
http://adrianakraft.com/books/ripening-passion/
WORKS IN PROGRESS
Over at Whiskey Creek Press Torrid, we're polishing the next release in our Passion series, set at a (fictional) New York Center for Sexuality and Sex Studies. Inviting Passion drops in on a bold young researcher introduced in Book Two only as Rose, the granddaughter of our hero Max Wilson. Rose will give you the ride of your life and we can't wait to finish our edits!
We're working on a series based on Welsh/Celtic myth and lore. The series opens during the Roman occupation of the British Isles and spans nearly two thousand years – with the help of a little time travel, that is. A young woman in Wales is captured by a Roman soldier, separated from her infant daughter and taken to Rome, where she eventually gives birth to a son. She spends the next two millennia seeking to reunite her family. No publication date yet, but the series is contracted at Extasy Books.