Home
Just Released:
A collection of erotic tales from today's hottest authors, featuring BDSM love stories, ménage romps, and everything in between. No matter what your taste in erotic romance, we've got you covered and then some! Warning: These stories may require readers to seek out a cold drink and a hot man…
AUTHORS AND THEIR NOVELLAS
Eden Bradley – Breaking Skye Contemporary BDSM
Cassandra Carr – Caught Contemporary BDSM
Stephanie Julian – An Indecent Proposition Contemporary ménage
Amber Kallyn – Burned (Dragos, book 1) Paranormal/shifter
Keira Kohl – Laundry Day Contemporary
Adriana Kraft – Cherry Tune-Up Contemporary ménage
Emma Lai – Riding Rodeo Contemporary Western ménage
Anh Leod – Clockwork Captive Paranormal/steampunk
Ann Mayburn – First Kiss Contemporary BDSM FemDom
Cari Quinn – Jingle Ball (More the Merrier book 1) Contemporary ménage
BUY LINKS
Amazon     Barnes & Noble     All Romance    
Currently selling for the sale price of $.99
at all E-Book outlets.
New Release
Included in the Bring on the Heat collection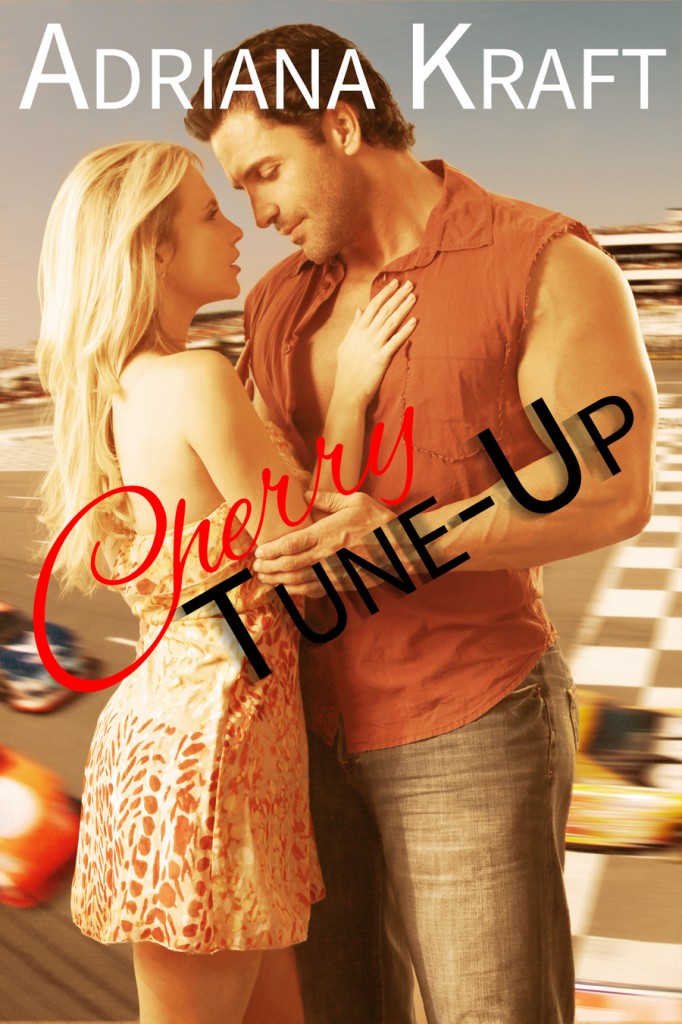 She's desperately seeking a sex tutor –
what if he demands total control?
BUY LINK

4.5 Blue Ribbons at Romance Junkies  Ms. Kraft has a gift for pleasing the reader with vivid imagery and erotic language. Fasten your seat belts – this story is one hot ride that you don't want to miss. Deborah
We're thrilled to see this book re-released! One of our earliest erotic stories, it was first pubbed in 2007 by a publishing house that folded not long after, so we never even knew if it had any sales. It's been thoroughly re-edited, but the story is unchanged. It's also coming in January as part of the Boxed Set Bring on the Heat.
BLURB
Desperate for a crash course in lovemaking, Bobbi Jo Martin seeks out her childhood best friend. A successful contractor with NASCAR dreams, Jack Day has never forgotten her—but how will he protect his heart?  In a moment of sheer genius he decides to play the role of master…
RECENTLY RELEASED
Cassie's Hope
Book One in our new series Riders Up! Our hallmark is erotic romance for two, three, or more – here's a chance to sample romance for two, laced with suspense in addition.
BUY LINK
BLURB
What happens when a fiercely loyal widowed half-Ute cowboy meets a fiery redhead with an Irish temper to match? Cassidy O'Hanlon – Cassie, to her friends – has set aside her Chicago career for six months to train racehorses for her dad after his stroke.
Furious the interloper has shipped in a ringer from the Chicago circuit to his Wyoming turf, Rancher/trainer Clint Travers sets out to put her in her place. Sparks fly immediately, but after their rocky start, the two quickly forge a passionate relationship, and he follows her to Chicago.
When it becomes clear someone is drugging Cassie's horse, Clint sets out to solve the mystery, but storms off in a cloud of wounded pride when suspicions turn to him.
Can love trump pride?
Cassie's Hope won fourth place and our marvelous free cover by Judy Bullard in the Romance Junkies 2012 Writing Contest. You can read the first chapter at this LINK.
The Reunion
A dark and brooding bad boy,
his petite Latina lover,
and his unattainable
former highschool crush ~
a sizzling,
combustible threesome.
BUY LINKS
Definitely Recommended by Rainbow Book Reviews This book sizzled as two incredibly sexy women and one gorgeous guy form a super hot triad, eventually. These three are by far and away the best smoldering trio I have read about. Oh, bring on more of this, but read this one first!  JJ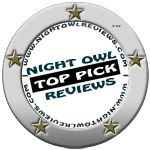 Five Stars, Top Pick at Night Owl Reviews "The Reunion" by Adriana Kraft is a polyamory novel with real edgy characters with inclusive sexuality…not a read for the faint of heart.  All the characters are well developed and so colorful.  ~ ArlenaDean

Five Stars, Top Pick at The Romance Reviews. Stories written by Adriana Kraft are done with a twist on the usual plots that you find within the genre. In this m/f/f ménage, the twist is the women fall for each other and the man is left to wonder where he stands… All of the characters are well-written; the sex scenes are scorching hot. The story flowed along nice and easy to read. This is another great read from Adriana Kraft. Laurie P.
The Best Man
Bad boy meets bad girl – is that all there is?
BUY LINKS

This is a story about what happens when a takes no prisoners, makes no apologies, adventurous mom, Kitty meets Jared, the father of the best man. The mating game starts and the pursuit begins. There is giving and taking, catching and falling into love. Boundaries are pushed and it's a race to see who wins. But falling in love let's everyone win, as Kitty and Jared find out. Laurie P.

Reader Review:  I loved Kitty and Jared.  Both are strong willed characters who will not run from their attraction…Watching them both fight their feelings made their capitulation so much sweeter.… THE BEST MAN is excellent. Sheila, Shelfari and Amazon
Atlantis Woman Found
A sexy office fling? Yes!
Lifemates in Atlantis?
Be careful what you ask for!
BUY LINKS
Extasy Books  Amazon  Barnes&Noble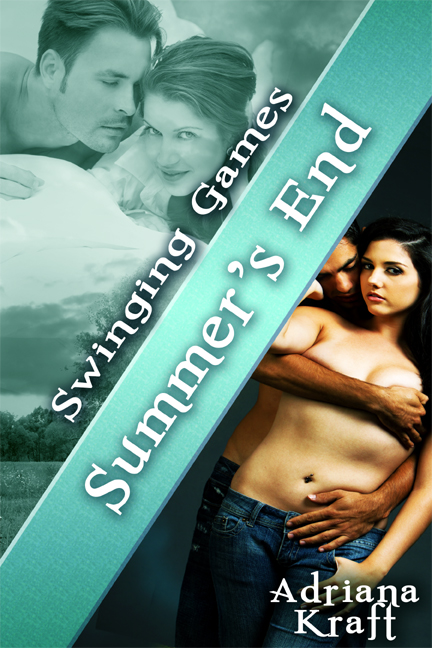 Summer's End (Swinging Games: Book Eleven)
You gotta play the game to the fullest. You never know when it will end.
Available at Extasy Books, Amazon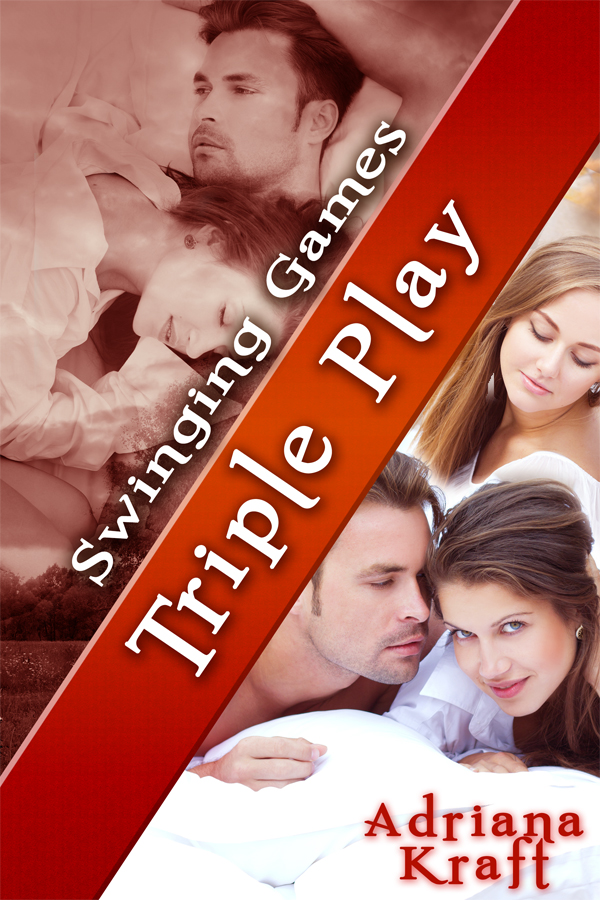 Triple Play (Swinging Games: Book Ten)
Threesomes are so tempting…but can they last?
Available at Extasy Books, Amazon
Smoldering Passion (Passion Series, Book Two)
Passionate about sex but relationship-phobic, Claire Johnson is about to meet her match. Can Max Wilson hang on for the ride with the icy temptress?
Available at Whiskey Creek, Amazon
WORKS IN PROGRESS