Home
NEW RELEASE!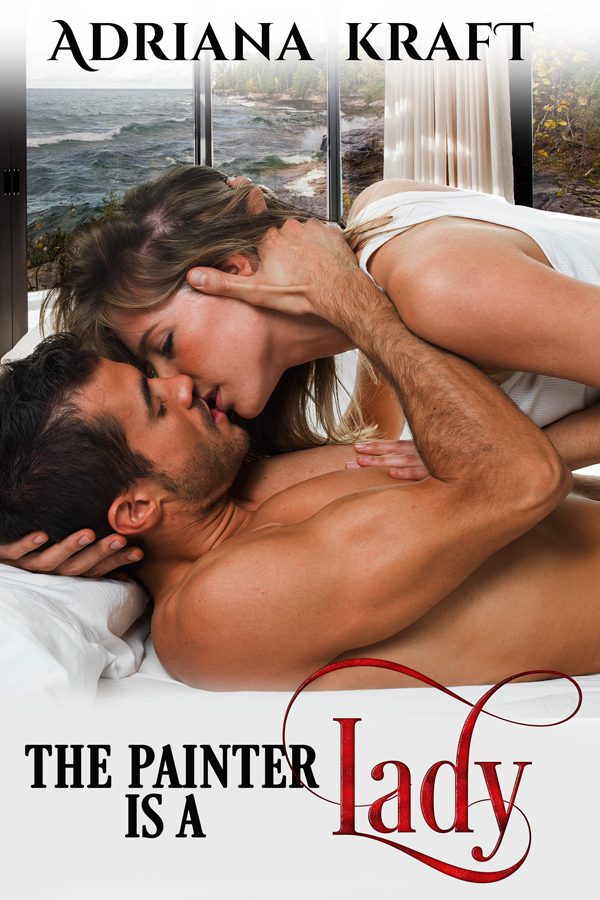 Secrets. Trust. Courage. Who will knuckle under first—the war hero? The spirited single mom? Or the former high school bully who still hates them both?
Romantic Suspense Novel: 74,600 words
Heat Level: Three flames
Publisher: Extasy Books,  March 3, 2017
BUY LINKS
PRINT
Amazon
E-BOOK
Amazon   Smashwords   iTunes
Kobo   B&N   Extasy Books
BLURB
When war hero Michael Jarvis returns to his home town on the shores of Lake Superior, he doesn't plan to stay—he's undercover, investigating a possible sex trafficking ring operating on the Great Lakes. But he does want to sample the pesky girl next door he always turned down—and it wouldn't hurt if she'd clear up a few mysteries of her own along the way.
Successfully established as an interior house painter, Brenda Tower finally has her act together as a single mom—but it hangs by a thread, a secret she'll guard with her life. The return of her youthful crush Michael Jarvis threatens to unravel everything.
Jealousy has inflamed Brett Hill's hatred of Michael and Brenda for as long as he can remember. Revenge will be so sweet—and it will fit in perfectly with his high stakes game.
When the secrets break open, can Michael and Brenda find the courage to trust each other, or will revenge and betrayal triumph?
Read an excerpt HERE
Read more about our cover HERE
RECENT RELEASE
The Gift Exchange
It's Christmas Eve ~ what gifts will Tara, Mack and Carol unwrap together?
BUY LINKS


New Ménage  Bundle: Swinging Games Series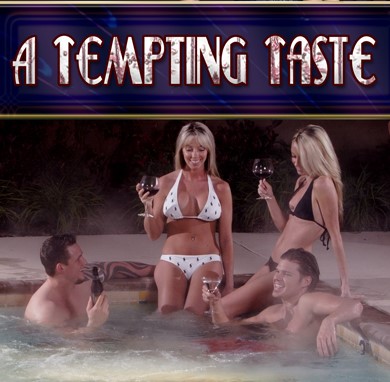 Swinging Games Books One through Five are now available at eXtasy Books as a bundle, saving you more than half the cost of purchasing each book individually!
A fun quick read full of sexual fantasies, lust and passion…a unique love story with a twist. Sandie, Fallen Angel Reviews
Featured in this Bundle:
Swinging Games Book One: Anticipation
Swinging Games Book Two: Hookups
Swinging Games Book Three: A Tempting Taste
Swinging Games Book Four: Complexities
Swinging Games Book Five: The Adventure Continues
BUY LINK
BENEFIT FOR PULSE VICTIMS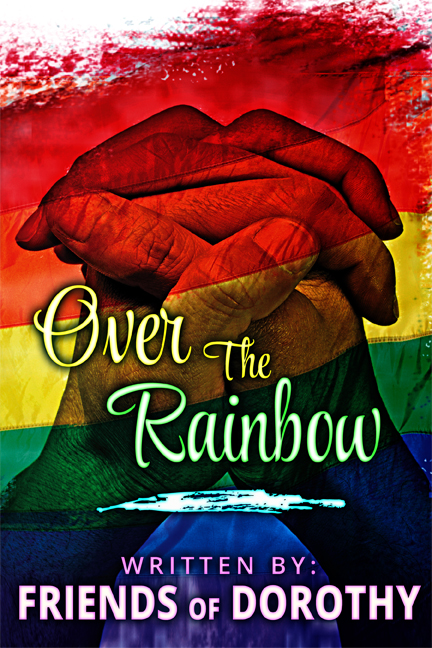 Until we meet again on the other side of the rainbow.
We all woke up to the terrible news on Sunday 12th June, 2016, of the horrific attack in Orlando, and not only did it affect the LGBT community, it also outraged the world.
Over The Rainbow —stories contributed by so many wonderful authors from all over the world. These stories are meant to inspire, to warm the heart, to bring a smile or a gentle laugh to help guide us all through the darkness, and to remind us that we all inhabit this world together, that we need to be kind, and that sometimes, we just need to follow that yellow brick road hand in hand.
All sales proceeds from this Anthology will go to the following Charity:
https://www.gofundme.com/PulseVictimsFund
EROTIC ROMANCE
The Reunion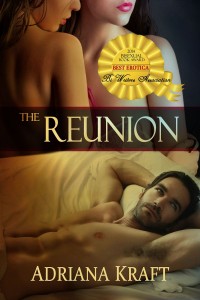 A dark and brooding bad boy, his petite Latina lover, and his unattainable former high school crush ~ a sizzling, combustible threesome.
REVIEWS
Night Owl Reviews Top Pick "The Reunion" by Adriana Kraft is a polyamory novel with real edgy characters with inclusive sexuality. I will just say this is not a read for the faint of heart. … I found "The Reunion" a very easy flowing smooth read. All the characters are well developed and so colorful. Once you start to reading you will be hard put to stop until you are at the end. … Very well written!   ArlenaDean
The Romance Reviews Top Pick Stories written by Adriana Kraft are done with a twist on the usual plots that you find within the genre. In this m/f/f ménage, the twist is the women fall for each other and the man is left to wonder where he stands… All of the characters are well-written; the sex scenes are scorching hot. The story flowed along nice and easy to read. This is another great read from Adriana Kraft. Laurie P.
Book Twelve
February, 2014
Friends with Benefits—what if some of those friends seek exclusivity?
BUY LINKS
ROMANTIC SUSPENSE
Detour Ahead (Riders Up, Book 4)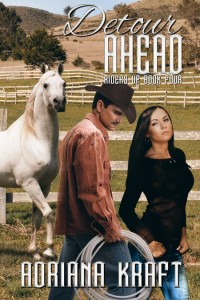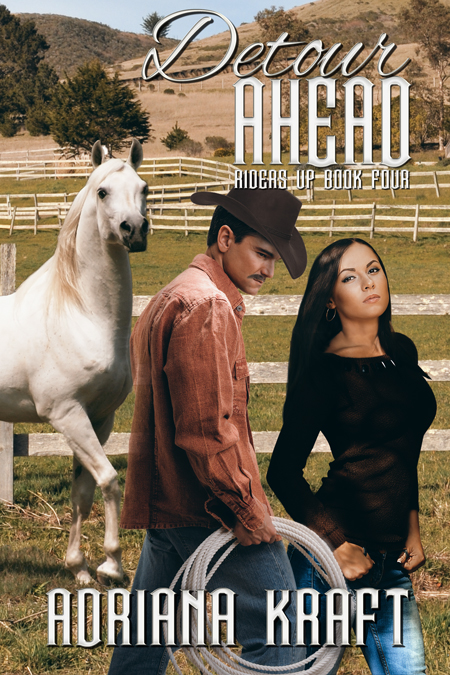 Threatened race horses, city slicker attorney, sexy California wrangler—what can possibly go wrong?
REVIEWS
Night Owl Reviews Top Pick This is a story about letting go of your past so you can move on to your future. It is a story about letting go of being the victim and becoming a survivor…Add into this touching story of recovery a mystery that will keep you guessing to the very end, and you've got a story you won't be able to put down. Angi
You Gotta Read Reviews Rich in romance and suspense, this book had me mesmerized from the first page. I was definitely drawn toward the main character, Traci, and all of the emotional barriers that she faced… a sensational job of combining just the right amount of suspense with a sauciness that leaves you longing for more. Run, don't walk to your nearest book store for this sensational book. Val
BUY LINK     Amazon
July, 2014
A heist? A murder? It's villain's choice.
REVIEWS:
Five stars at Goodreads: "The sex is hot and I loved the phone sex scenes. Never did I expect the ending. It was brilliant. The Heist is a winner!" Sheila G.
Five stars at Amazon: "Very hot…engaging, entertaining, funny and serious, well written and extremely enjoyable to read." Donna H.
BUY LINK Amazon