Home
Just Released: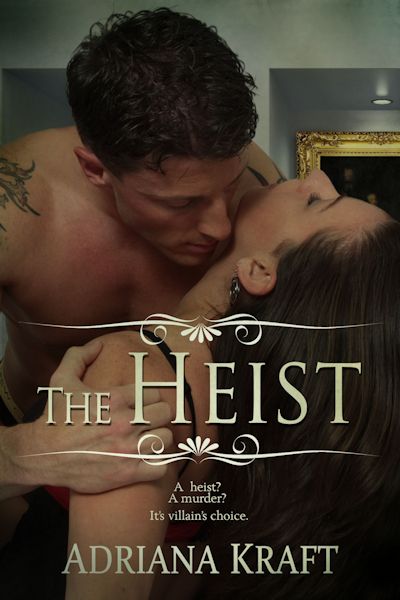 A heist? A murder? It's villain's choice.
BLURB
A special-order art theft? Tedious, but seamless – until small town museum director Kara Daniels calls in the experts. Furious her favorite trio of priceless impressionist paintings has been stolen from its traveling exhibit on her watch, Kara is determined to save not only the paintings, but her future in the art world. She'll stop at nothing to entrap the thief.
Ted Springs knows the underbelly of the criminal world a little closer than he might like—but he's turned it to good advantage, first as a police officer, and now as detective for the Upper Midwest Arts Council. His job? To guarantee the security of the valuable paintings in the Council's traveling exhibits.
Heat sizzles when Ted and Kara collide—can they work together, before it's too late?
BUY LINK   http://www.amazon.com/dp/B00LNE7366
REVIEWS
Five stars at Goodreads: "The sex is hot and I loved the phone sex scenes. Never did I expect the ending. It was brilliant. The Heist is a winner!" Sheila G.
Five stars at Amazon: "Very hot…engaging, entertaining, funny and serious, well written and extremely enjoyable to read." Donna H.
RECENT RELEASES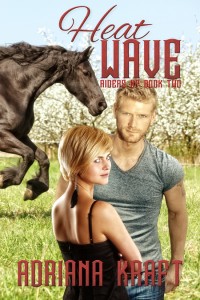 Heat Wave
Riders Up, Book Two
May, 2014
Hang onto the land – but at what cost?
Feisty widow hires ace racehorse trainer to salvage
her family's heritage. Can they survive escalating threats
to life and limb?
REVIEWS:
Five stars at Goodreads: Heartfelt with mystery and hope…made me cry. Spot on interplay between the main characters…well written and extremely enjoyable to read. Donna H.
Five stars at Amazon: I felt like I was on a roller coaster reading this story! Laughing one second, then felt like crying the next, always on the edge wanting to know what is going to happen next. Amy B.
BUY LINK
February, 2014
Whose mask will crumble first—
the enigmatic professor of Celtic Studies,
the undercover cop masquerading as a co-ed,
or the campus stalker,
biding his time to strike again?
BUY LINK Amazon
Book Twelve
February, 2014
Friends with Benefits—what if some of those friends seek exclusivity?
BUY LINKS
January, 2014
A collection of erotic tales from today's hottest authors, featuring BDSM love stories, ménage romps, and everything in between. No matter what your taste in erotic romance, we've got you covered and then some! Warning: These stories may require readers to seek out a cold drink and a hot man…
BUY LINKS Amazon     Barnes & Noble     All Romance    
December, 2013
She's desperately seeking a sex tutor –
what if he demands total control?
BUY LINK  Amazon
 4.5 Blue Ribbons at Romance Junkies  Ms. Kraft has a gift for pleasing the reader with vivid imagery and erotic language. Fasten your seat belts – this story is one hot ride that you don't want to miss. Deborah
We're thrilled to see this book re-released! One of our earliest erotic stories, it was first pubbed in 2007 by a publishing house that folded not long after, so we never even knew if it had any sales. It's been thoroughly re-edited, but the story is unchanged. It's also included in the Boxed Set Bring on the Heat.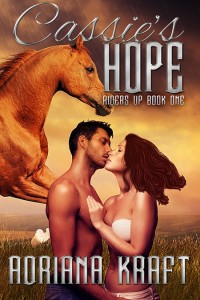 Cassie's Hope
November, 2013
Book One in our new series Riders Up! Our hallmark is erotic romance for two, three, or more – here's a chance to sample romance for two, laced with suspense in addition.
High stakes, a fiery Irish redhead, her stunning racehorse, and a fiercely loyal rancher
BUY LINK Amazon