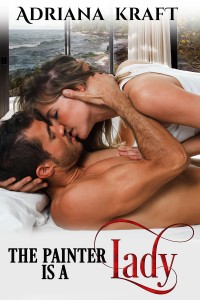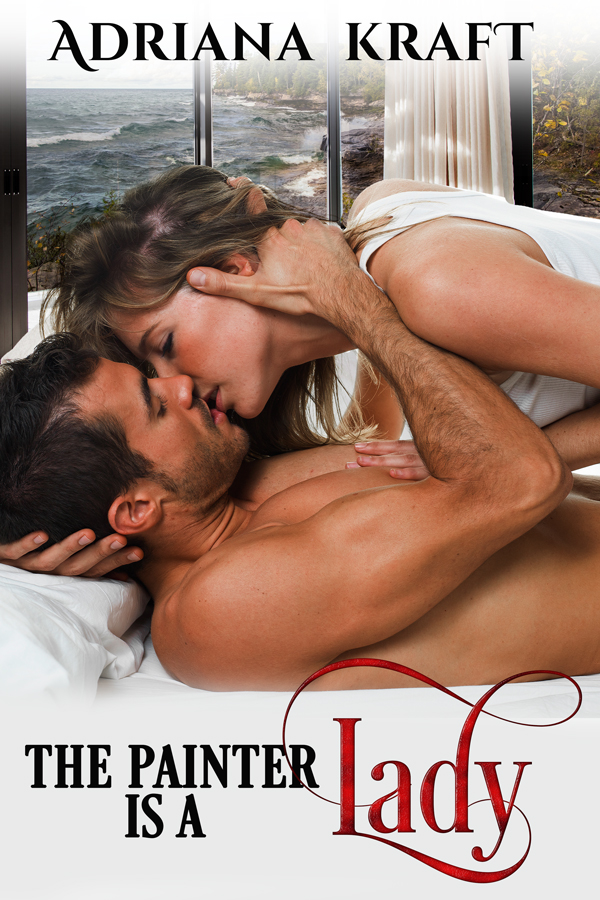 The Painter is a Lady
Coming March 17, 2016 from Extasy Books
Romantic Suspense Novel: 74,600 words
Cover Artist: Syneca Featherstone
Secrets. Trust. Courage. Who will knuckle under first—the war hero? The spirited single mom? Or the high school bully who still hates them both?
Three flames: Explicit Sex, M/F
BLURB
When war hero Michael Jarvis returns to his home town on the shores of Lake Superior, he doesn't plan to stay—he's undercover, investigating a possible sex trafficking ring operating on the Great Lakes. But he does want to sample the pesky girl next door he always turned down—and it wouldn't hurt if she'd clear up a few mysteries of her own along the way.
Successfully established as an interior house painter, Brenda Tower finally has her act together as a single mom—but it hangs by a thread, a secret she'll guard with her life. The return of her youthful crush Michael Jarvis threatens to unravel everything.
Jealousy has inflamed Brett Hill's hatred of Michael and Brenda for as long as he can remember. Revenge will be so sweet—and it will fit in perfectly with his high stakes game.
When the secrets break open, can Michael and Brenda find the courage to trust each other, or will revenge and betrayal triumph?
EXCERPT
Nearly finished repainting the vandalized walls, Brenda turned off the sprayer and slipped off the paint mask to catch her breath. She had become so accustomed to paint fumes they hardly bothered her at all anymore.
She started and whirled about at the sound of a footstep. "What are you doing here?"
A grin slid across Brett Hill's face. His eyes glowed with mirth. "Just stopping by to see if the damsel in distress is okay. Surprised you're alone. Shouldn't your war hero be protecting you?" He glanced over at the one wall remaining to be repainted and grunted, "Looks like your reputation for giving head is still inspiring young artists."
"Artists!" Brenda refused to rise to his bait. "How did you find out? I didn't call the cops."
"You didn't, but Sam's dad phoned it in a bit ago. I picked it up on my police scanner and came over as soon as I could get away."
"You didn't have to bother. I'm just about done getting this crap painted over and cleaned up." She shook her head as his gaze shifted to her.
He reached out and brushed a swatch of hair behind her ear before she could duck away. "I like your new hair style. Saw Alice the other day and wondered if you got a cut to match. You look younger. Quite a contrast to our teenage night in the motel. You had long hair then, tied in two pigtails."
"I don't recall," she sputtered, blanching before his glazed stare.
"Bullshit. You wanted me to pull on them like they were reins when I screwed you from behind." His eyes glowed. "You were over the top that night. We both were."
"Brett. Forget that night. It won't happen again. It's ancient history," she spat out. "You're ancient history."
"You think?" he snapped, grabbing her wrist and squeezing until she squealed and tried to pull away.
He wouldn't let her go. She went limp. Resisting Brett was only going to goad him. She thought she smelled booze over the scent of paint fumes.
Laughing, he released her abruptly. "I only stopped by to check in on you. Don't tempt me."