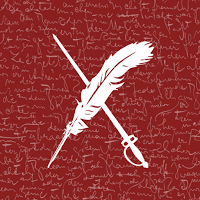 Welcome to Weekend Writing Warriors, where writers share an 8 to 10 sentence snippet of their writing on Sunday.  Be sure to visit other participants at http://www.wewriwa.com/  and read and comment on their #8sunday posts.
Spread the word: Twitter hashtag #8sunday
Our readers may not know that Mr. Kraft is part Native American. A very small part, but one we've given a lot of attention. As best we can determine from scanty records, his great grandmother's grandmother, born in Alabama, may have walked the Trail of Tears to Indian Territory/Oklahoma as a teen. When we write a Native American character, we do so in honor of Mr. Kraft's ancestors.
Here is the prologue to Cassie's Hope, introducing the hero, Clint Travers:
EXCERPT
"You must know your heart. Trust your blood."
The setting sun cast a warm glow on the reddish clay hills of eastern Utah. Resting one foot on the lowest corral rail, Clint Travers paid close attention to the soft words spoken by his grandmother, who stood patiently, hands clasped at her waist, gazing at the eastern horizon.
Clint loved the bent old woman whose dark hair hung in a single braid over a heavy shawl. He'd fight mountain lions barehanded for her—but she wanted him to see the world as she saw it, and that wasn't entirely possible.
"You are a good grandson. Listen carefully. A red ball will rise from a great lake in the east. Those flames will make for you much joy and much pain. Do not be afraid. They are your destiny."

WATCH FOR FREE DOWNLOAD!
Because we love to celebrate the Kentucky Derby, starting April 13 and running through Derby weekend May 5, we'll be offering free downloads of each book in the series, one every weekend. If you follow our Author Page at Amazon, you'll get an alert when each free promo begins. Enjoy!
 BLURB
High stakes, a fiery Irish redhead, her stunning racehorse, and a fiercely loyal rancher
What happens when a fiercely loyal widowed half-Ute cowboy meets a fiery redhead with an Irish temper to match? Cassidy O'Hanlon – Cassie, to her friends – has set aside her Chicago career for six months to train racehorses for her dad after his stroke.
Furious the interloper has shipped in a ringer from the Chicago circuit to his Wyoming turf, Rancher/trainer Clint Travers sets out to put her in her place. Sparks fly immediately, but after their rocky start, the two quickly forge a passionate relationship, and he follows her to Chicago.
When it becomes clear someone is drugging Cassie's horse, Clint sets out to solve the mystery, but storms off in a cloud of wounded pride when suspicions turn to him.
Can love trump pride?
Why do we write about horses?
We blogged about this at Kayelle Allen's Romance Lives Forever Blog yesterday – confession time: I was once a horse crazy little girl!


Book Information:
Cassie's Hope
Riders Up, Book One
ISBN-13: 978-0-9894693-4-0
ASIN B00GDWTUGY
B&B Publishing:
November, 2013
Novel: 71,000 words
Cover Artist: Rebecca Poole
Three flames:  Explicit sex: M/F
REVIEW: Five Stars at Goodreads: "…I took their journey with them. I felt their pain, their sadness, their struggles, and most of all their love. And that is the mark of a truly good book."  Faith
BUY LINK
E-Book, Paperback, and Kindle Unlimited:
http://www.amazon.com/dp/B00GDWTUGY