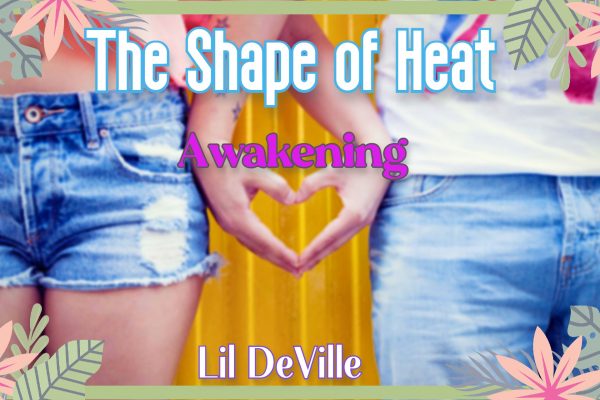 Blurb
Candi knew hot things happened behind closed doors at the Pearl Beach Resort. After all, the place was owned by bisexual billionaire playboy Boris van Donk, who had a reputation for taking on all comers.
Candi's family of origin was strictly religious, and she has never given or received more than a chaste kiss in her 21 years. Between bad-boy Boris and her geeky, fun-loving, porn-writing housemates, an awakening of her desires is inevitable.
Erotic Romance (Five Flames)
Excerpt
"So, I've got a question for you guys, and please don't be mad at me," Candi said softly, looking at her feet.
"Did Parsley leave the empty milk carton in the fridge again?" Luisa teased, putting her arm around Candi's shoulders. "C'mon, Baby, you can ask anything, no fears."
"I kinda think I know what you might be fixin' to ask, but I wanna hear it in your own words," Parsifal prompted, tickling Candi's feet with a grass frond.
"Quit it, Parsley!" Candi demanded through giggles. "Look, all I want to know is, are you guys, you know, together?"
"Why do you think we're together?" Parsifal inquired. "You know me, Girl. I go for male tail, and I ain't ready to settle on one kind of dick just yet."
"I know you usually go for guys, but you also say you're open to experiences with ladies. Anyway, sometimes when I come out of my room to get a drink or go pee, you guys are both in one of your rooms with the door closed, and I hear all this moaning and groaning and giggling. Even though my family is super religious, I'm not a prude. It's okay if you're together."
Luisa and Parsifal burst out laughing. Luisa put an arm around Candi's shoulders while Parsifal put an arm around her waist.
"Oh, Mija!" Luisa giggled. "Me and Parsley are partners in smut. We write porn together."
"Wait…porn?"
"Yeah, Baby. You know, people fucking on film," Parsifal said cheekily, raising his eyebrows repeatedly.
"I know what porn is," Candi protested, punching Parsifal's arm. "Why did you think you had to keep that a secret from me?"
"Mostly we thought you'd think we were dorks," Luisa said. "The whole thing started as a joke. One night when you was at work and we was home, we was drinkin' a little and we started watching porn for a laugh."
"Most so-called adult entertainment is just soooo bad," Parsifal groaned, rolling his eyes. "It's the same old crap. They don't even try to make a worthwhile story. But then we found the website for Climax Studios, and their movies are so much fun! They have real stories, like detective or fantasy or sci-fi or westerns. It's like Lord of the Rings or Star Wars or Law and Order or Bonanza, but with real fucking. I never pay for porn, but we totally paid for premium access to the Climax site."
"For real, these are movies you want to watch all the way through, not like with most porn where once you get off you turn the movie off," Luisa agreed. "Then Parsley saw that they was open for script submissions."
"Yeah, and I've been writing dirty stories for, like, forever," Parsifal said. "So, I said, let's write a script and submit it."
"So, we started trying to think of sexy stories we could write," Luisa continued. "We was kind of blocked at first, but then we realized we had the world's greatest erotica inspiration right here at Pearl Beach Resort—our very own Fucking Dutchman!"
"Ooh, ooh, speak of the devil!" Parsifal proclaimed enthusiastically. "Bad Boy Boris is heading for The Sex Boat right now with that smokin' hot new bar manager, Valentyn what's-his-cock."
"The Ukrainian pretty boy?" Luisa inquired. "Mm, I wouldn't mind letting him check my lube levels with his dipstick!"
"You guys!" Candi admonished, blushing and giggling. "I think you're right, though. There's plenty of stories about Mr. Boris' overactive sex drive to inspire porn plots."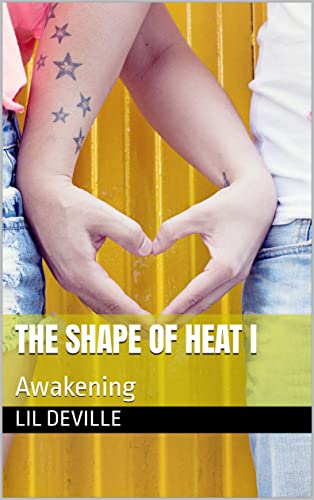 Buy Link
About Lil DeVille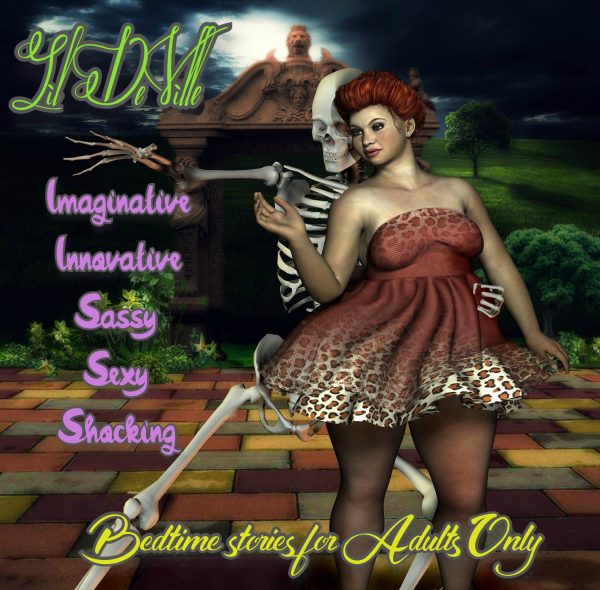 Lil puts the Naughty in Naughty Netherworld Press. With her cheeky sense of humor, big imagination, and quirky characters, she spins one-of-a-kind tales guaranteed never to skimp on love and lust. She enjoys writing in the fantasy, science fiction, and paranormal or supernatural genres, but sometimes she returns to modern-day Earth for a spell. Lil enjoys a good adventure, whether the tale is set in the past, the present, or the future; here on Earth or in some distant, fanciful location in time and space.
Lil lives in a remote rural town in the Colorado-Wyoming-Nebraska triad with her adult son and three cats. She would be happy to write full-time, but since she is not yet a bestselling author, she has to dedicate part of her time to promoting her work.
Lil doesn't particularly enjoy the promotion aspect of being an indie author because she has severe social anxiety. She enjoys virtually "meeting" her readers and fellow authors but hates selling herself. She prefers to let her stories do the talking.
Lil is a disabled former nurse who no longer works outside the home. When she isn't cooking up hot stories, she enjoys baking, reading, crafts, and playing mobile games.
Lil's Links
https://bit.ly/NaughtyNetherworldPress
https://twitter.com/ReadersRoost
https://bit.ly/NaughtyNetherworldNews2
https://bit.ly/LilDevilleAmazonAuthor