Remembering Hollywood Park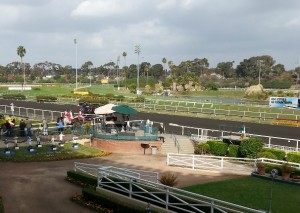 Two legs of the Triple Crown have been completed, and California Chrome is poised to become the first Triple Crown winner since Affirmed in 1978. This seems an appropriate moment to pause and remember the beautiful track where California Chrome first trained – Hollywood Park, in Inglewood, CA. The seventy-five year history of this exquisite racing venue came to a close at the end of the 2013 season, on December 21. We thought readers of our Riders Up series, set in the horse racing industry, would enjoy a photo tour of the facility.
My husband and I were fortunate to finally visit this track in person last November 15, a few weeks before its demise. Crowds were thin – part of the reason it closed is the popularity of off-track betting with those who follow the horses. But the venue still shone with its historic Hollywood glamor, at least to us.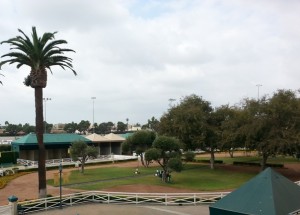 In addition to California Chrome, Hollywood Park was the training home of Seabiscuit, Citation, Swaps, Native Diver, Lava Man, Cigar, Zenyatta, and I'll Have Another. Hallowed ground, for us. Here's the paddock area – I'll let you envision those famous horses saddling up as you stand at the paddock rails watching.
Several thrills for the day: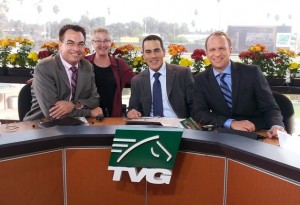 Meeting the TVG staff and getting my picture taken with them (Todd Schrupp, Paul Lo Duca, Simon Bray). We've been following the TVG network since 2000, shortly after its beginning, so we feel as though we "know" them, even though they'd never met us before. We'd be TVG network members if we could, but we live in Nevada, where it's not permitted.
Having a chat with the Hollywood Park bugler, Jay Cohen, also the bugler for Santa Anita and Del Mar, so we learned he isn't out of a job with Hollywood Park closing. He roams the crowds between calling horses to the post, and we enjoyed his occasional additional solos.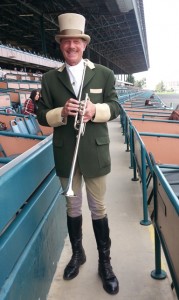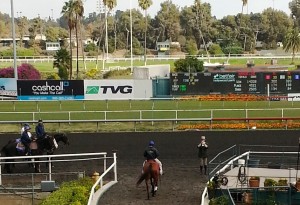 Seeing trainer Bob Baffert in person – totally recognizable with his shock of white hair. We watched his horse Infosec win a $30,000 claiming race and got to see him in the winner's circle. Unbeknownst to us, Infosec was claimed in that race, and moved to Golden Gate Field under trainer Frank Lucarelli; he ran third to California Chrome's win in the California Derby this spring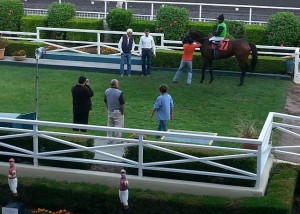 And of course watching the races, cheering for our choices and reaping the benefits of hubby's handicapping skills. We had a good day :).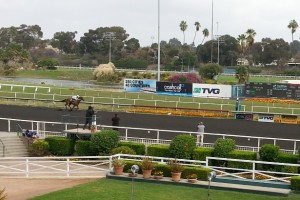 Of course, you don't have to own horses or visit a track (though we hope you do!) to experience the thrill of the race – Books One and Two in our Riders Up series are now available in Kindle format at Amazon: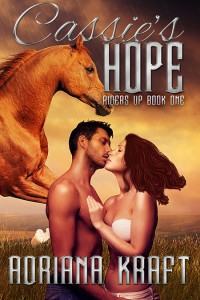 Riders Up
Book One
Cassie's Hope
High stakes, a fiery Irish redhead, her stunning racehorse, and a fiercely loyal rancher
BUY LINK  Amazon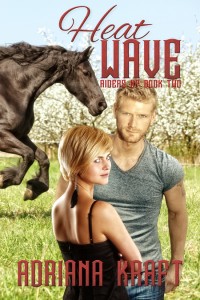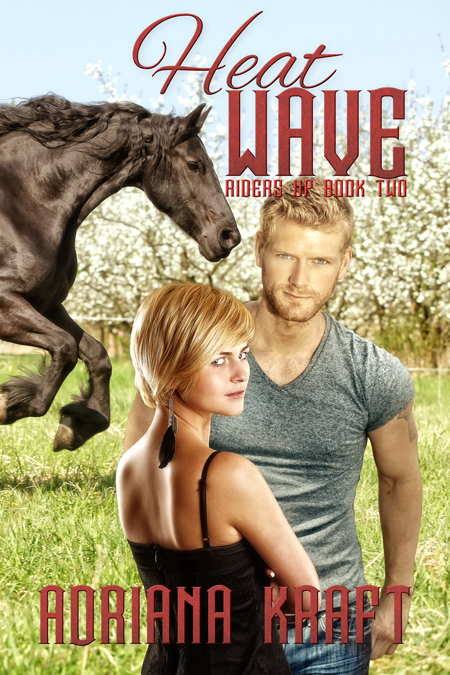 Riders Up
Book Two
Heat Wave
Hang onto the land–but at what cost? Feisty widow hires ace racehorse trainer to salvage her family's heritage. Can they survive escalating threats to life and limb?
BUY LINK  Amazon