I've never lived in the desert before, but I'm coming to love it.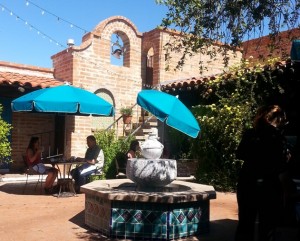 Sunday a college friend who lives here in Tucson invited me to brunch at the Tohono Chul Bistro – a delightful component of the Tohono Chul Gardens. After delicious omelets and sangria tea (fruit juice and tea, minus the alcohol 🙂 ), she guided me through the gardens, where she's spent many hours writing and meditating.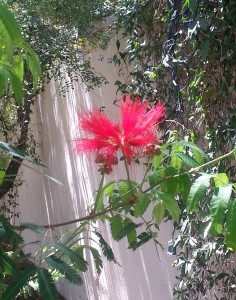 Tohono Chul garden is  listed by National Geographic Traveler as one of the top 22 Secret Gardens in the U.S. and Canada, and I can see why. Designed to be a place where nature, art and culture connect, it is exquisite – and it was in bloom.
Enjoy!