…well not really all, but almost!
If bad things happen in threes, maybe good things come in twos.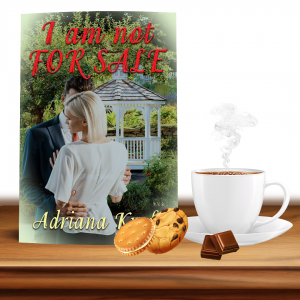 Mr. Kraft and I have been actively promoting our most recent release, I Am Not for Sale, and we signed up for a pair of interview opportunities that were published just three days apart. Sometimes we find author interview questions boring – who really wants to know that stuff? But each of these, in its own way, was unique, thought-provoking for us, and gave us a window to share stuff we're usually not public about.
We hope you like them!
Friday, January 14, we were guests at Seelie Kay's Loft. If you're not familiar with Seelie, she's a fellow Extasy Books author, and we love both her feisty (sexy) lawyer series and her new vampire series (equally sexy). Here's a snippet from our interview:
Joining me today in The Loft is the husband-wife writing team that goes by the name of Adriana Kraft. Breaking the mold of staid, fusty academics, the retired professors write erotic romance.
How did you meet your current partner? When did you know he was "the one?"
A:  I was a graduate student and entry-level faculty member when he was hired onto the faculty of the program I worked in. I remember going, "Wow," when I first saw him at the fall university gathering where new faculty were introduced. Evidently several other women did, too… In any case, the more we worked together, the more I liked him, and by the end of the academic year–with a push from one of our co-workers–he asked me out. We were married a year later, on the summer solstice. We're still in love. Writing romance together both grows from and feeds into that love.
Then on Monday, January 17, we were guests Around the Campfire with D. V. Stone, an author we've just met, under her pen name Alana Lorens. We know you'll like her most recent release, A Rose by any other Name, featured in our blog post earlier this month. I've downloaded this book and can't wait to read it.
Here's an excerpt from our interview:
What interests besides writing do you enjoy? For instance, what do you read or hobbies you have?
A:  First, let me say how much we love the title of your "Around the Campfire" blog – we've always loved the outdoors, and we were each avid tent campers before we met. We took my husband's three boys along on our honeymoon camping trip to the Rockies, and when we later lived in the west, often took advantage of the nearby forested mountains. I've attached a photo from one of those trips to the high Uintas.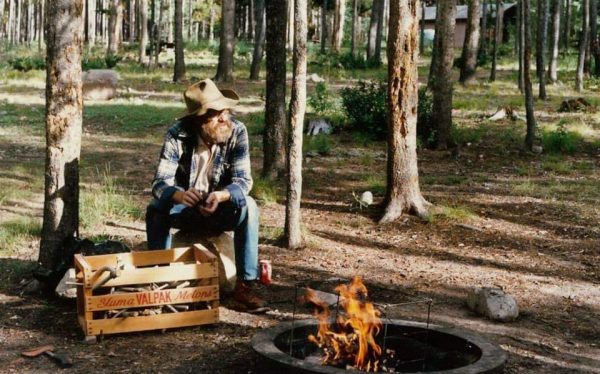 When we lived in northern Minnesota, we tramped down a mile-long cross-country ski trail with our snowshoes and even skied it by moonlight one frosty night (as in twenty below…). Here in Arizona, we still love hiking, and we especially love exploring the many historic native sites across the state.
I hope you'll check out our interviews and those authors!