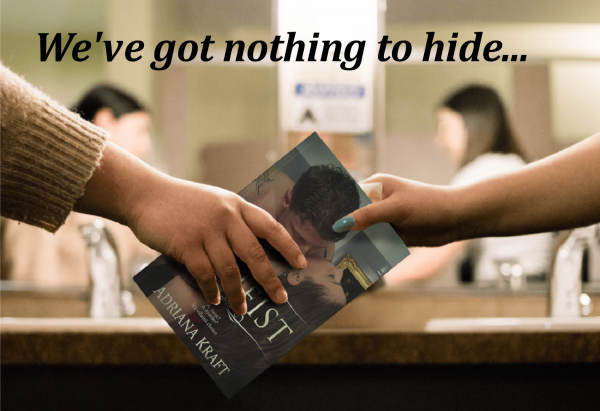 Looking for a sizzling romantic suspense?
The Heist, by Adriana Kraft
BLURB
A heist? A murder? It's villain's choice.
A special-order art theft? Tedious, but seamless – until small town museum director Kara Daniels calls in the experts. Furious her favorite trio of priceless impressionist paintings has been stolen from its traveling exhibit on her watch, Kara is determined to save not only the paintings, but her future in the art world. She'll stop at nothing to entrap the thief.
Ted Springs knows the underbelly of the criminal world a little closer than he might like—but he's turned it to good advantage, first as a police officer, and now as detective for the Upper Midwest Arts Council. His job? To guarantee the security of the valuable paintings in the Council's traveling exhibits.
Heat sizzles when Ted and Kara collide—can they work together, before it's too late?
EXCERPT
Set up ~ the museum has just been broken into for the first time, but nothing's been stolen. Kara is meeting with her curator, Sasha, as they prepare for the detective being sent by the Arts Council.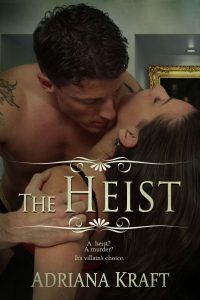 "It's hard to imagine a guy from Chicago doing anything in Elk Grove, Nebraska—other than holding his nose while he decides which one of us is a likely thief." Sasha shifted nervously from foot to foot in front of Kara's mahogany desk.
"I doubt he'll get very involved with any of us," Kara responded. "Besides, he's not coming to investigate the break-in, since nothing was taken. He's coming to help us improve our security system. That's a good thing. Right?"
"I guess." Sasha crossed her arms, underscoring her obvious skepticism.
"He won't arrive until tomorrow. In the meantime we'll need to set up a meeting with the Board for him, and I'm sure he'll want to spend time with our Security Committee. We'll want to make sure all our procedure manuals are available. And all staff should be on call in case he wants to talk with them."
Kara leaned back in her chair. "We've got nothing to hide, Sasha. The Upper Midwest Arts Council has the same goal we have—bringing a diverse array of quality art to this community, and doing so with the best level of security we can afford. Given what happened last night, what we currently have is not good enough. The Council won't send the traveling exhibits you request if we can't improve our security."
"I know. It's just I've never liked outsiders prying into my business."
"I understand." Kara considered her curator afresh. She'd hired Sasha herself three years earlier, after she'd been promoted from that job to director. Sasha was already highly regarded across the Midwest region for her artistic judgment and presentation skills. That she preferred women to men in her private life had no bearing on her value to the museum. Yet Kara had seen this skittishness from Sasha before. She desperately wanted to keep her private life private. They both knew if an investigator considered either one of them as a potential suspect, their private lives would be open to severe scrutiny.
BUY LINKS
Available exclusively at Amazon
https://www.amazon.com/dp/B00LNE7366
Always free to read at Kindle Unlimited
Also available in paperback: